Mental health referral and access
GPs and other health professionals can refer anyone experiencing mental ill health to our referral and access team.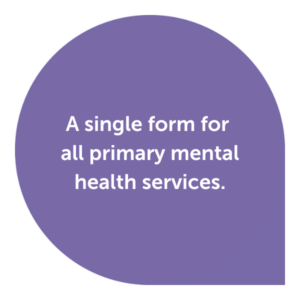 Our clinicians review referrals and allocate them to the most clinically appropriate service – regardless of who funds or provides it.
Referrals are primarily for people who cannot access Medicare-funded or private mental health services. However, we can help anyone find the most appropriate service for them. For advice on any aspect of a referral, speak with the referral and access team by calling us directly on (03) 9088 4277*. 
*This phone number is for clinicians only. Community members seeking mental health support can call Head to Health Victoria on 1800 595 212.
On this page:
https://www.youtube.com/watch?v=sqttDkRwlCw
Mental health referral and access: supporting GPs and health professionals
Why is a mental health referral and access team needed in our region?
Victoria's mental health service system is rapidly evolving in response to reform. New local, state and federal services mean referral pathways and options for patients sometimes change. It is easy to miss a detail or refer a patient to a service that may not be right for them.
Our referral and access team is here to assist primary care providers to navigate the mental health system. The team speaks with a large network of service providers every day. So, when referral requirements change or new and improved services start operating, they're usually first to know.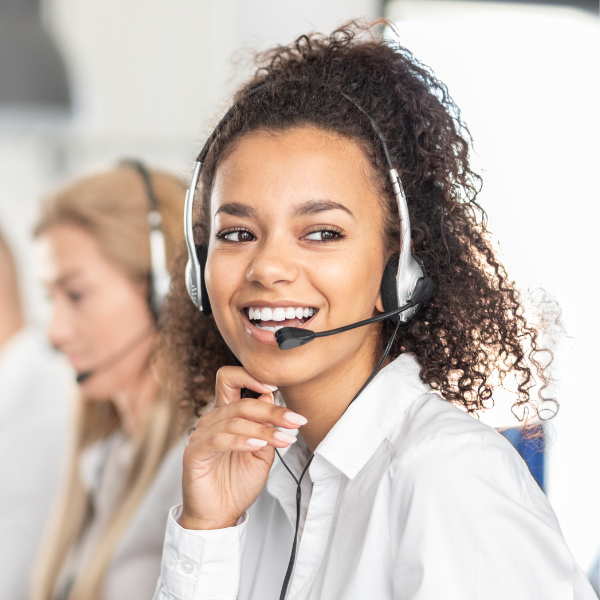 Referring to or phoning our team will save you time, and find the best possible care for your patient.
What is the referral process?
Referring is simple: there is a single form to complete. Download it here, selecting the right format for your medical software.
For advice on any aspect of a referral, speak with the referral and access team by calling us directly on (03) 9088 4277, between 9am and 5pm on business days.
The team comprises mental health nurses, psychologists and social workers. They use the Initial Assessment and Referral Decision Support Tool to complement the judgement of referring clinicians and the preferences of referred patients. This tool provides standardised, evidence-based and objective recommendations on the most appropriate level of care for each patient.
Each patient is then navigated to the most clinically appropriate service provider. This may be a service commissioned by North Western Melbourne Primary Health Network (NWMPHN), or to other services.

You will receive confirmation of each referral, plus information regarding where your patient has been referred. If the patient is later reallocated to a different provider or service, we will let you know.
On average patients are seen within 4 to 6 weeks of referral.
Please note this is not a crisis service. If crisis support is required, please call 000 or your local emergency service. Clinicians seeking urgent support options should visit health.vic.gov.au/mentalhealthservices
Who can make a referral?
Referrals can be made by:
GPs
psychiatrists
paediatricians
mental health nurses
psychologists
social workers
allied health professionals
school principals, counsellors and wellbeing officers.
If you're not sure if you're able to submit a referral, please call the team on (03) 9088 4277.
Community members can start a referral for themselves or someone they know by contacting Head to Health on 1800 595 212.
What types of services are available?
Referrals to our mental health referral and access team are suitable for people who may benefit from:
telephone counselling services​
evidence-based psychological interventions such as cognitive behavioural therapy, goal-oriented therapy, or acceptance and commitment therapy
individual clinical case management for complex mental health needs ​
engaging with peers with lived experience of mental illness
clinical support when experiencing risk from suicide or self-harm.
Please note: our referral and access team and services cannot provide:
a diagnosis of a mental health disorder or formal assessment for neurodevelopmental disorders
assessment or access to the NDIS
a report for matters relating to the justice system or mediation.
However, we can provide recommendations on how to access this type of support.
Who provides these services?
Our mental health referral and access team will always navigate your patient to the most clinically appropriate service – no matter who funds or provides it.
NWMPHN's commissioned services include:
Other services to which we regularly navigate patients include:
child and family services
national telephone and online support services
services specialising in support for LGBTIQ+ people, Aboriginal and Torres Strait Islanders, people experiencing homelessness, refugees and asylum seekers, culturally and linguistically diverse communities, and older adults.
Who can access these services?
GPs and other referrers should consider referring patients to Medicare-funded and private mental health services if possible. If not, we can find appropriate care for anyone who lives, works or studies in our region. However, many services are especially designed for people who:
are on a low income or experiencing severe financial hardship
are experiencing barriers to care, including access to Medicare-subsidised psychological care though the Better Access initiative
are LGBTIQ+
are homeless or at risk of becoming homeless
are Aboriginal or Torres Strait Islander
are under 18 years old
are seeking asylum or have refugee status in Australia
speak a language other than English at home
are from another country and studying in Australia.
Can I refer directly to a provider instead?
Yes. Many services have their own intake teams and you can always refer directly to them if you prefer.
HealthPathways Melbourne provides clinical guidance as well as referral information for many individual services across our region, and our System of Care includes referral details for many of the services we commission.
However, if you're not sure which service is the best option for a patient or client, or you do not have time to decide, you can refer to us and we'll make sure they can access the most clinically appropriate service.