Aboriginal and Torres Strait Islander health
Aboriginal people have had a deep connection to this region for many thousands of years.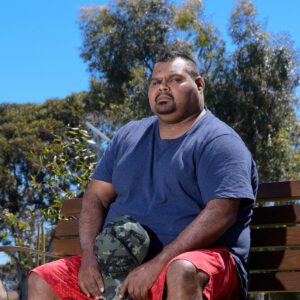 This connection is not a relic – it is vibrant and growing, as are the region's Aboriginal and Torres Strait Islander communities. We cannot improve community health, in the fullest sense, without championing this connection.
We commission several programs to support Aboriginal and Torres Strait Islander people to better manage complex and chronic health needs, including those related to mental health and alcohol and drug use.
We work in partnership with Aboriginal and Community Controlled Health Organisations and general practices to improve health outcomes and access to culturally sensitive health care.
Our recently completed Innovate Reconciliation Action Plan (RAP) will help us to ensure we approach our work in a collaborative and culturally respectful way. A key aim of the Innovate RAP is to continue to build meaningful relationships with Aboriginal and Torres Strait Islander communities based on respect and trust.

Aboriginal and Torres Strait Islander Health Pack (.zip, 13MB)
Resources in this pack are designed to help general practices and health care providers to deliver better, culturally safer care to Aboriginal and Torres Strait Islander people.
Population overview
The Wathaurung, Woi wurrung (Wurundjeri), Taungurung, Dja Dja Wurrung and Boonwurrung are the Traditional Custodians of the various parts of the North Western Melbourne Primary Health Network (NWMPHN) region.
The 2021 Australian census found that 13,773 people identified as being of Aboriginal or Torres Strait Islander descent in the NWMPHN region.
The largest populations reside in the local government areas of Wyndham (2511 residents), Melton (2123), Hume (1870) and Darebin (1441). The median age of Aboriginal people in these LGAs is younger than that of other residents.