https://www.youtube.com/watch?v=8E3C8NDCkt8
English version. Scroll left or right to watch this video in different languages.
https://www.youtube.com/watch?v=pAosGEzSfGY
Arabic version.
https://www.youtube.com/watch?v=lpyISmwAou0
Burmese version.
https://www.youtube.com/watch?v=j0OFmTf5h3w
Chinese (Simplified) version.
https://www.youtube.com/watch?v=y7fx1_gMxi0
Karen version.
https://www.youtube.com/watch?v=2OoBR8Oups0
Vietnamese version.
Maribyrnong flood recovery
Help and support is available to assist those who have been impacted by the recent floods in Maribyrnong to maintain mental health and wellbeing. This page includes a list of local services and "Looking after your mental health and wellbeing" resources in a number of languages.
Here are some options
Talking to your GP is always a good place to start when you need help.
Find what you need. The Looking after your mental health and wellbeing guide can help, as can the selection of local services and online support below. This guide and posters to promote it are available in five languages other than English.
Head to Health 'Let's Talk About Mental Health' posters can also help. Posters to promote are available in five languages other than English.
Need more help? If you need someone to help you find the support you need, call Head to Health 1800 595 212 or visit headtohealth.gov.au. A trained professional will take your call, give you advice about services and support, and if you need it, connect you to a free Head to Health hub, or help you find the support that suits your needs.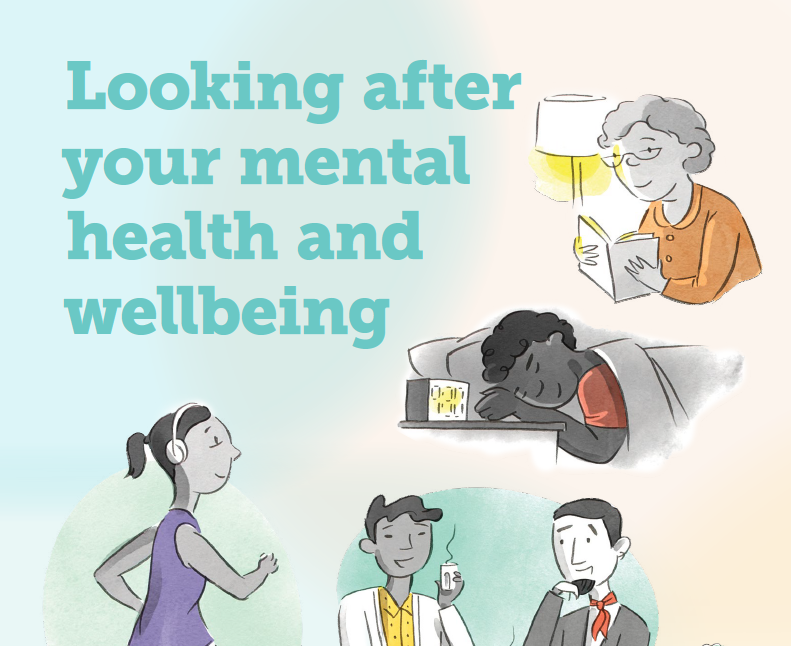 Local services directory and online support
The following service guide includes services available for everyone (regardless of age or circumstance) as well as for families, young people, men, LGBTIQ people, Aboriginal and Torres Strait Islander people, people from migrant and refugee backgrounds, those seeking asylum, and carers.
All services provide confidential support and are legally obliged to protect your privacy and handle your information with care. Many are free or low-cost. Please contact the service directly to find out if it is suitable for you.
For more detail about specific services in your local area visit healthdirect.gov.au. You can also find state-wide phone and online mental health services at health.vic.gov.au.
For young people
Providing mental health services for young people aged 12-25. Chat at a centre, online, by email, or speak on the phone with a qualified professional.

Call eheadspace: 1800 650 890
headspace.org.au/eheadspace

Here are the headspace centres near you:

headspace Collingwood
Call: 03 9417 0150
16 Lulie St, Abbotsford VIC 3067

headspace Craigieburn
Call: 03 8338 0919
Level 1/340 Craigieburn Rd, Craigieburn VIC 3064

headspace Glenroy
Call: 03 9304 1011
2A Hartington St, Glenroy VIC 3046

headspace Melton
Call: 03 8065 5600
16 Brooklyn Rd, Melton South VIC 3338

headspace Sunshine
Call: 03 9927 6222
Visy Cares Hub, 80B Harvester Rd, Sunshine VIC 3020

headspace Werribee
Call: 03 8001 2366
13/5 Duncans Rd, Werribee VIC 3030

Online community for young people between the ages of 14-25 to chat, connect and support each other.
For men
Free telephone and online support, information and referral service to help men with relationship and other problems.

Call: 1300 789 978
mensline.org.au

A website that provides tips and info to help men reach their best possible mental health.
For Aboriginal and Torres Strait Islander people
Multicultural, asylum seeker and refugee support services
Peer support
GROW mental wellbeing programs

SANE supports people living with complex mental health issues, and the people who care for them. SANE hosts safe, anonymous mental health discussions which are monitored 24/7 by mental health professionals.

Call: 1800 18 7263
sane.org
For carers
A carer can be someone who supports a relative or friend experiencing mental illness. It's vital that carers look after themselves too.
There are a range of services to support family, friends and carers of people with a mental illness. These can provide practical, financial and emotional support through services such as respite care, training and peer support.
More services
In addition, our System of Care page includes local services that are funded by North Western Melbourne Primary Health Network. This page includes services for mental health, suicide prevention, and alcohol and other drugs treatment and support services.
Was this resource useful?
We value your feedback. Let us know what you think, including any ideas about how this guide can be improved, using the form at nwmphn.org.au/feedback