Resources for nurses who are new to general practice
Practice nurses can greatly improve the quality and range of services available in a general practice.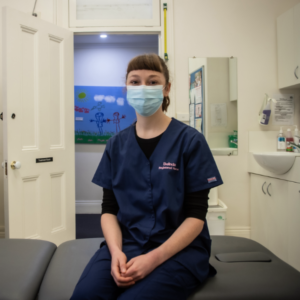 Working collaboratively with GPs and other members of the team, nurses can:
improve chronic disease outcomes
reduce waiting times
improve public access to services
improve integration with the acute sector
enhance consumer satisfaction.
Common work areas for practice nurses include immunisation, chronic disease management, health assessments, and wound care. Other duties include clinical and practice management software, Health Professional Services Online (HPOS), Medicare and MBS, and the Australian Immunisation Register. Many of the education providers and links below provide free or low-cost resources on these topics.
Key resources
NWMPHN education and networking
North Western Melbourne Primary Health Network (NWMPHN) offers a calendar of free education and training sessions for primary care professionals. Check it for upcoming events, subscribe to our newsletters for regular updates, and browse our resource library or YouTube channel for webinar recordings.
NWMPHN also has a range of opportunities for general practices and health professionals to access support, tools and education. Our current tenders page has details of all current opportunities.
Join our Practice Nurse networking events and Basecamp forum to share ideas and learn from your peers. Details are on our primary care workforce page.
In addition to individual resources and professional development, NWMPHN offers a range of other opportunities for general practices. See our Primary Care page for full details.
Watch the webinar below to better understand the many roles and responsibilities of the general practice nurse. The slides are available to download.
https://www.youtube.com/watch?v=3pwvuaMHqoo
APNA
The Australian Primary Health Care Nurses Association (APNA) is the peak professional body for nurses working in primary health care. Membership includes access to up-to-date education, communities and expert advice, latest industry news, and career tools and benefits.
APNA offers a range of education for primary care nurses through online learning and events. Most courses are free or discounted for members; some are also free for non-members.
'Orientation for Nurses New to General Practice' course
This online course provides an understanding of roles, responsibilities and skills necessary for nurses working in the general practice environment. It provides an orientation for nurses new to the setting to better understand their role, and to develop the knowledge and skills specific to general practice. Free for members, $250 for non-members. The course covers the following modules:
the Australian health care system and primary health care
clinical assessment
chronic disease management
information management and digital health
wound management
immunisation
quality and safety – accreditation
infection prevention and control
professional practice and professional development.
Also available in-person as Foundations of General Practice Nursing Workshops.
Digital health and information management
Chronic disease management