Psychosocial supports
Psychosocial support means helping people with severe mental illness to participate in their community, manage daily tasks, undertake work or study, find housing, get involved in activities, and make connections with family and friends. Psychosocial supports are specific to the person and their needs.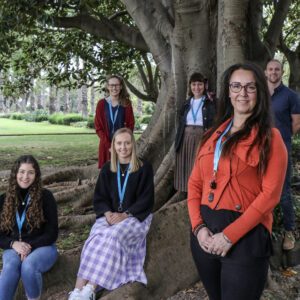 The National Disability Insurance Scheme (NDIS) can provide support to people with psychosocial disability, but there are people with severe, episodic mental illness who may not be eligible for the NDIS.
In July 2019, primary health networks were asked to commission more of these services with funding from the Australian Government, to help those ineligible for the NDIS avoid 'falling through the gaps'.
Recent activities
In 2019–20, we commissioned Neami National and cohealth (selected by tender) to provide psychosocial support services across the North Western Melbourne Primary Health Network (NWMPHN) region.
Since late 2019, these organisations have provided tailored services to eligible people, including direct support from a psychosocial support worker, help with daily living activities, help with return-to-work or education, family connection, housing support, health coaching, community participation, service navigation and emotional support and mentoring.
Neami National is providing services in the northern areas of the region (comprising the Melbourne, Yarra, Merri-bek, Moonee Valley, Darebin, Hume and Macedon Ranges local government areas) and cohealth is covering the western areas (comprising the Wyndham, Melton, Brimbank, Hobson's Bay, Maribyrnong and Moorabool local government areas).
Other organisations are contracted to provide group-based programs as part of the psychosocial support measure including DPV Health, St Mary's House of Welcome, Mind Australia and Merri Community Health.
New funding for psychosocial supports
We commission psychosocial support services utilising the following funding streams.
The National Psychosocial Support (NPS) Measure for people with severe mental illness who:
have reduced psychosocial functional capacity
are ineligible for the NDIS
are not clients of Partners in Recovery, Day-to-Day Living, or the Personal Helpers and Mentors (PIR, D2DL and PHaMs) programs.
Continuity of Support (CoS) services for people with severe mental illness who:
have been clients of PIR, D2DL and PHaMs programs
are ineligible for the NDIS.
Additionally, the Victorian Government has recently announced new psychosocial support funding to assist people with severe mental illness who are either not eligible for the NDIS or yet to transition to the scheme.
NPS Measure funding
We are working with the Eastern Melbourne and South Eastern Melbourne primary health networks to develop consistent approaches for the co-design and commissioning of psychosocial support services. We focus on stepped care approaches, with strong integration and flexibility of services.
Together, we have:
developed an activity work plan for the NPS
delivered a regional psychosocial supports co-design forum for stakeholders
held stakeholder focus groups to inform psychosocial support service design and delivery
developed a needs assessment for each region.
What we've learned from stakeholders
Stakeholders identified the most desirable outcomes for NPS-funded activities, including services that offer:
regular clinical care/case management
practical and timely supports
choice (for example, in the type of support and who delivers it)
flexibility and control
information and options
support from peer workers.
They said services should also be culturally aware, adopt trauma-informed practice and be safe. They should support people to:
achieve stable mental health
improve their physical health and emotional stability
connect to community, family and friends
secure employment
undertake enjoyable activities
secure stable housing
undertake education and skill-building
achieve financial stability
achieve stability in parenting
reduce and/or make safer substance use.
Psychosocial support services co-design forum
In 2018, we held a major stakeholder forum, together with the Eastern Melbourne and South Eastern Melbourne primary health networks. The 'Getting it right: National Psychosocial Support Measure Co-design Forum' was attended by 80 stakeholders from the mental health sector, Local Hospital Networks, government and community health organisations, as well as mental health consumers and carers. Read the 'Conversation Tracker' forum report.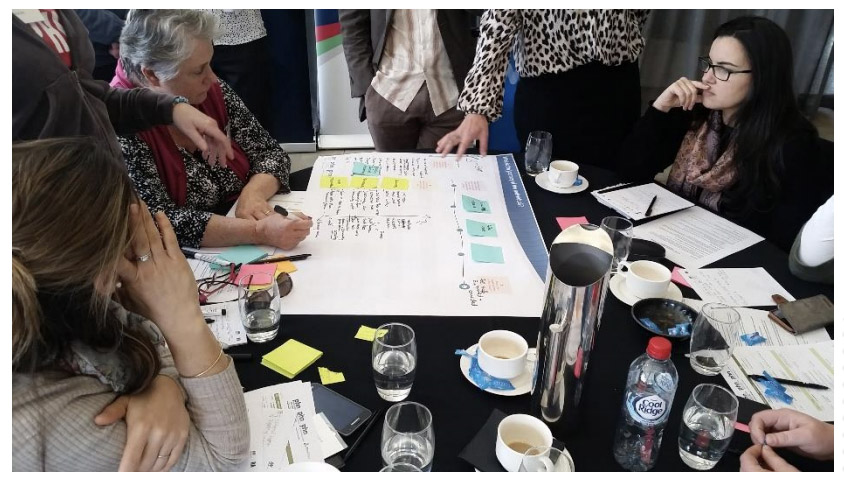 CoS funding
Continuity of Support, commencing 1 July 2019, provides funding to support PIR, D2DL and PHaMs participants who are ineligible for the NDIS. Consumers started receiving CoS-funded services when PIR, D2DL and PHaMs programs ceased in mid-2019.
CoS-funded services are designed to align closely with NPS-funded services. Primary health networks do not yet have guidelines for the development and delivery of CoS-funded services, but it is anticipated that these services will be a combination of psychosocial supports and service coordination.
For more information about psychosocial supports, or to contribute feedback to service design, please contact: