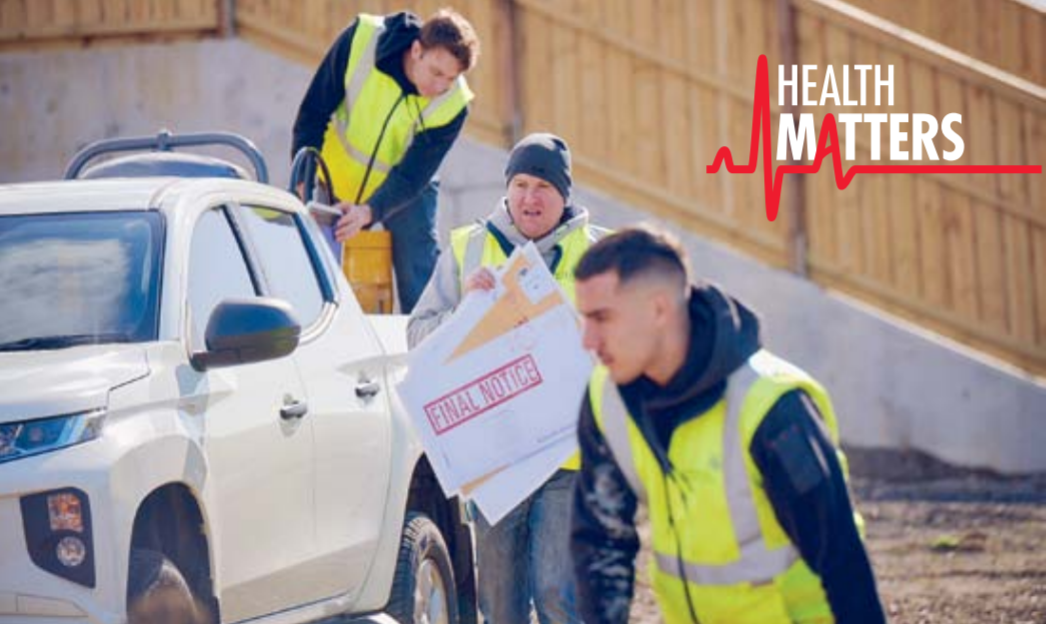 This article was first published in the 9 June edition of the Brimbank & Northwest Weekly
Written by Christopher Carter, CEO, NWMPHN
Construction workers, including tradespeople, are twice as likely to die by suicide as their peers, and have twice the rate of anxiety and depression.
This might come as a surprise if you buy in to the 'tradie' stereotype. That is, a 'she'll be right' bloke with an easy job and few cares in the world, beyond keeping the knock-off beers ice-cold.
Yet this kind of thinking has allowed us to overlook the significant contributions and sacrifices tradespeople make, and the pressures they face.
Here's one scenario. You're self-employed, with two young children at home. Money is tight, and cashflow erratic. You're working long physically demanding hours onsite, often by yourself, or with responsibility for others less experienced, and still need to come home at night and manage the business – including sustaining a pipeline of work so you can keep paying the rent.
The industry tells us that scenarios like this are common. Job security, financial pressures and the nature of solo work, as well as other life stresses, affect male and female tradespeople of all ages. Stigma about mental health, and alcohol and drug dependence, are also common issues.
On top of this, sole-traders and their families often don't have access to the support that medium and large businesses, unions or trade organisations can provide. And Melbourne tradies have faced increased pressures due to issues created by COVID-19, such as having to limit work to emergency or vacant premises during lockdown.
As anyone on a worksite knows, if you need to carry something heavy, you get help. Sadly, this logic is not applied when we are carrying heavy emotional loads, with tradies much less likely to seek help early than the general population.
That's why we've created the 'Lighten the Load' campaign, and enhanced our HeadtoHelp service to better meet the needs of tradies. Check out Headtohelp.org.au/tradies.
Staff at HeadtoHelp – a free, 100 per cent confidential service – are now trained to support tradies, their mates or their families.
All you need to do is make a free call to 1800 595 212. You'll talk to a professional, who'll listen carefully to understand what's going on, and give you advice or connect you to what you need. This might be mental health support including counselling at one of the HeadtoHelp hubs, which is also free.
As a tradie in one of our 'Lighten the Load' videos says: 'The longer you carry stuff, the heavier it gets…So talk to someone who can help, before it really weighs you down.'
Details: HeadtoHelp 1800 595 212 (free call), 8.30am – 5pm weekdays (excluding public holidays). Call triple-0 in an emergency.