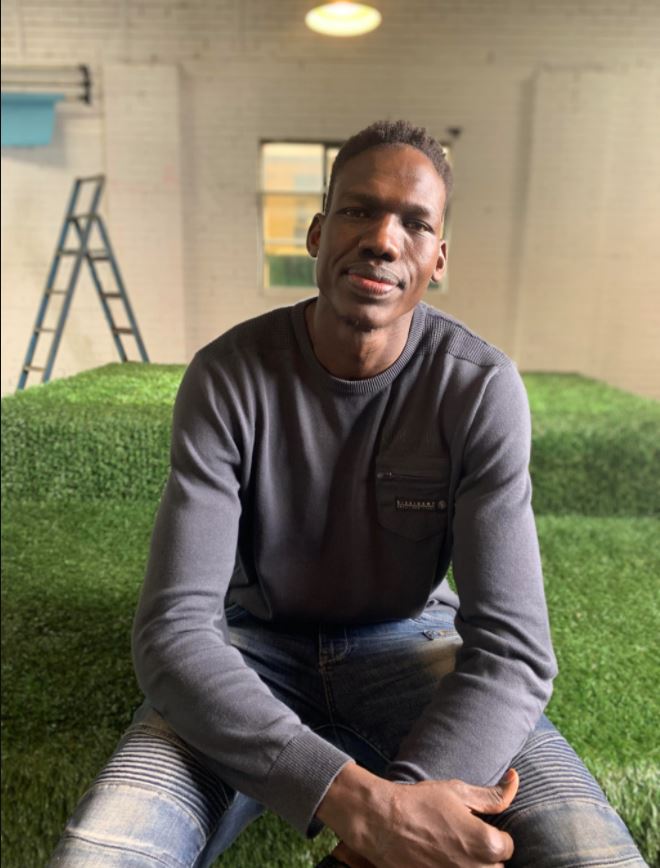 This article was first published on SBS News on 3 July, written by Hashela Kumarawansa.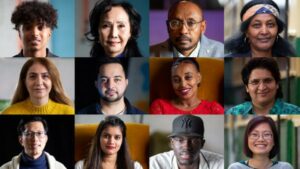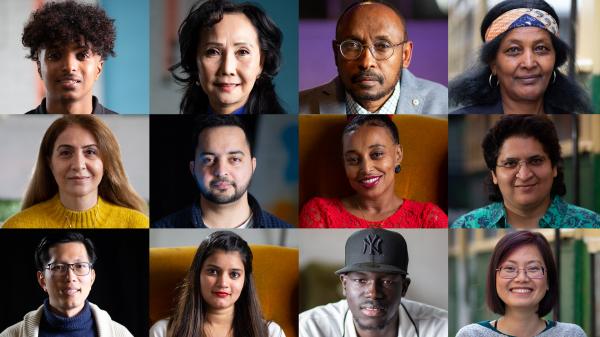 A new video campaign is aiming to boost the uptake of the coronavirus vaccine among Melbourne's culturally and linguistically diverse communities, with those involved saying a lack of in-language information has led to hesitancy among some migrants.
On a small studio set in a warehouse in the northern Melbourne suburb of Coburg, local representatives from different communities have banded together to deliver a united message.
"I am getting vaccinated against COVID-19 to protect myself and my loved ones", Mabior Mabior tells the camera in his native Dinka tongue.
He's one of a group of 60 volunteers from culturally and linguistically diverse (CALD) communities who have been recruited to take part in the 'Say goodbye to COVID, get vaccinated' campaign, which will see content produced in 20 different languages.
As well as Dinka, the languages will include Amharic, Arabic, Assyrian, Cantonese, Chin, Hakha, Greek, Hindi, Italian, Karen, Mandarin, Nuer, Oromo, Tamil, Tigrinya and Vietnamese.
The videos, which will be shown on TV and social media, will also be produced in English and Auslan.
The North Western Melbourne Primary Health Network (NWMPHN) has worked with the Centre for Ethnicity and Health (CEH) to produce the videos.
Working with local doctors, infectious disease specialists, health services and community leaders, those behind it hope it will allow people to access reliable information in their first language and boost the uptake of the COVID-19 vaccine among Melbourne's culturally diverse communities.
Dr David Isaac from the North Richmond Community Health Centre says while vaccine hesitancy is an issue across the board, in migrant communities it can be fueled by a lack of health literacy.
"In this case, it's understanding the health messages, how to understand them and how to evaluate the pros and cons of the vaccine," he said.
He says that could see some migrants rely on information from their home countries.
"I don't know that many from the older generations listen to the press conferences and our politicians.
"I do know that many of them are in touch with relatives from overseas and they probably are getting messages of concern and fear about adverse effects of the vaccinations that they've heard from the internet – and that's a very indiscriminate way of getting information."
It's something Nannan Yu knows all too well.
The Mandarin speaker is also a participant in the 'get vaccinated' campaign and says she wanted to be involved to help make up for the lack of clear messaging in migrant communities.
"My parents hear things from their friends, it's a different story from another friend, and they get confused," she said.
"They need some proper messages."
While vaccination centres have been set up across the country, there are concerns that only being able to book online in English could be a barrier to some.
Dr Isaac says those who this would impact should seek out a GP who speaks their language.
Health centres servicing diverse communities should also offer translating services where possible, he says.
"Where people are trying to navigate the health system in only English, for some people, that's just a bridge too far."
NWMPHN CEO Christopher Carter says in-language videos have been proven more effective than translated written documents.
A similar video campaign the network helped launch about how to stay safe during Victoria's first lockdown reached over 600,000 people, he says.
"People saw it as a very real and effective initiative in reaching our culturally and linguistically diverse communities."
The 'get vaccinated' campaign will be launched this month. Some in-language videos are available now to download and share at nwmphn.org.au
SBS is committed to informing Australia's multilingual communities about the latest coronavirus developments. Local and international news and information about COVID-19 and vaccines is available at the SBS Coronavirus Portal in more than 60 languages.