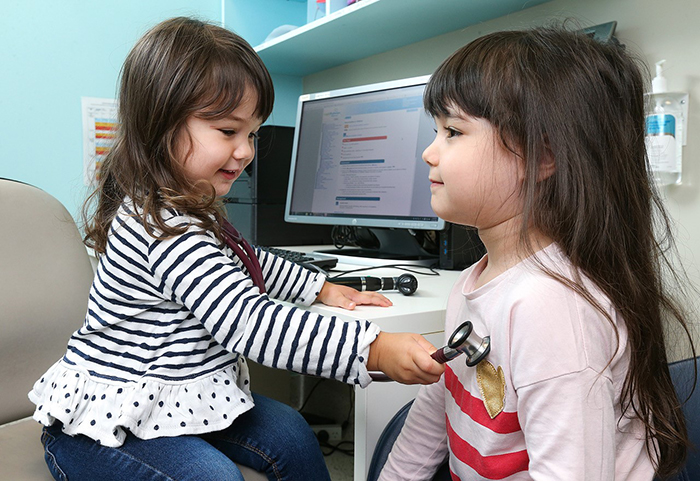 The Statewide Paediatric HealthPathways Project is expanding, adding 16 new pathways focused on delivering better, safer care for children in general practice and reducing the pressure on hospital emergency departments.
The Project is a collaboration between the Victorian Primary Health Network Alliance (VPHNA) and Safer Care Victoria's Paediatric Clinical Network, translating evidence-based clinical practice guidelines into care pathways for GP use.
The 16 new pathways will be released at the end of October, covering the unwell child, neurology, ear, nose and throat (ENT), and allergy conditions. These add to pathways released at the start of 2018, which focused on respiratory and gastrointestinal conditions.
The pathways are designed for use during GP consultations and help GPs to provide best practice care for young patients presenting with these conditions.
They are written by GP clinical editors through collaboration with local GPs, hospital-based specialists, nurses, allied health professionals and other subject matter experts. GPs across the state can gain access to the HealthPathways through their local Primary Health Networks.
Adjunct Associate Professor Christopher Carter, CEO of North Western Melbourne Primary Health Network, said the expanding range of pathways available would support best practice paediatric care in general practice.
"Children aged 0-4 are the highest users of hospital emergency departments, but in many cases they can be cared for perfectly well in general practice," A/Prof Carter said. "These pathways will help all GPs to provide high quality paediatric care in the community, and also help to reduce the strain on our hospitals."
Dr Scott Parsons, Lead GP Clinical Editor at North Western Melbourne Primary Health Network, said that the statewide pathways are a result of widespread consultation and collaboration.
"They will be a useful tool for GPs in the primary care setting in looking after children with common paediatric conditions," Dr Parsons said.
HealthPathways is a free, web-based tool with relevant, local and evidence-based information on the assessment and management of common clinical conditions, including referral guidance, clinical and patient resources. GPs can get access to HealthPathways by contacting their local Primary Health Network – visit vphna.org.au to find your PHN.