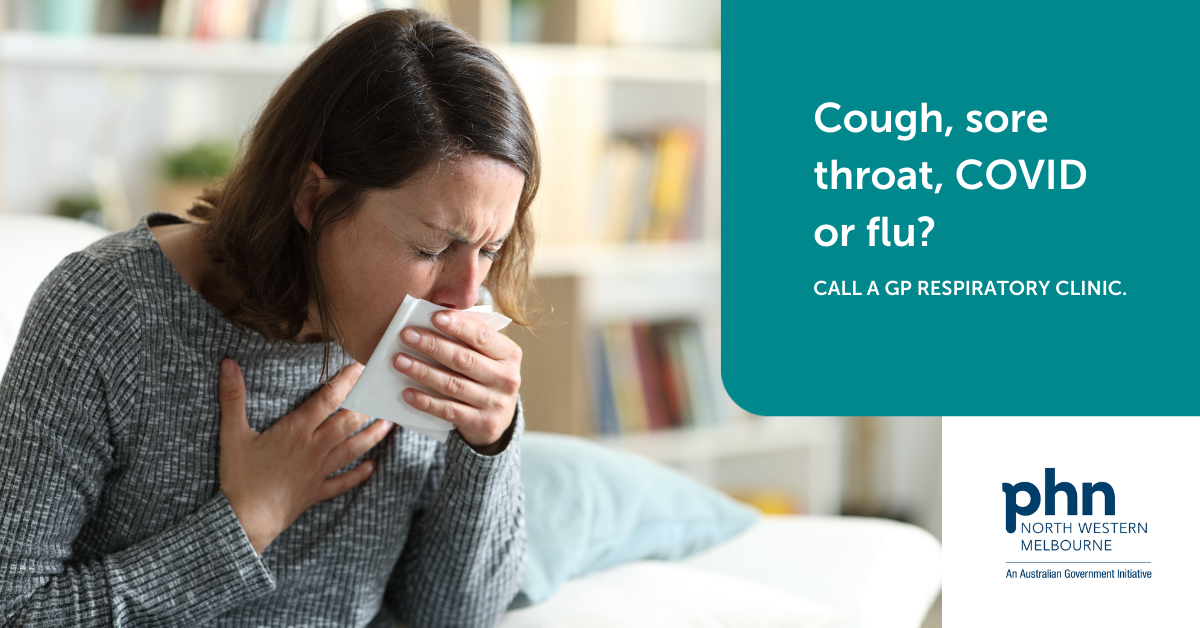 If your health service can't see patients with respiratory symptoms, please direct them to GP respiratory clinics. Do not not direct them to hospital unless it's an emergency.
Long weekend opening hours and booking links for GP respiratory clinics in our region are listed in the table below.
Locations and booking information are also available at nwmphn.org.au/gprcs
Posters and social media tiles are available on our website to help remind your patients and reception teams about these clinics.