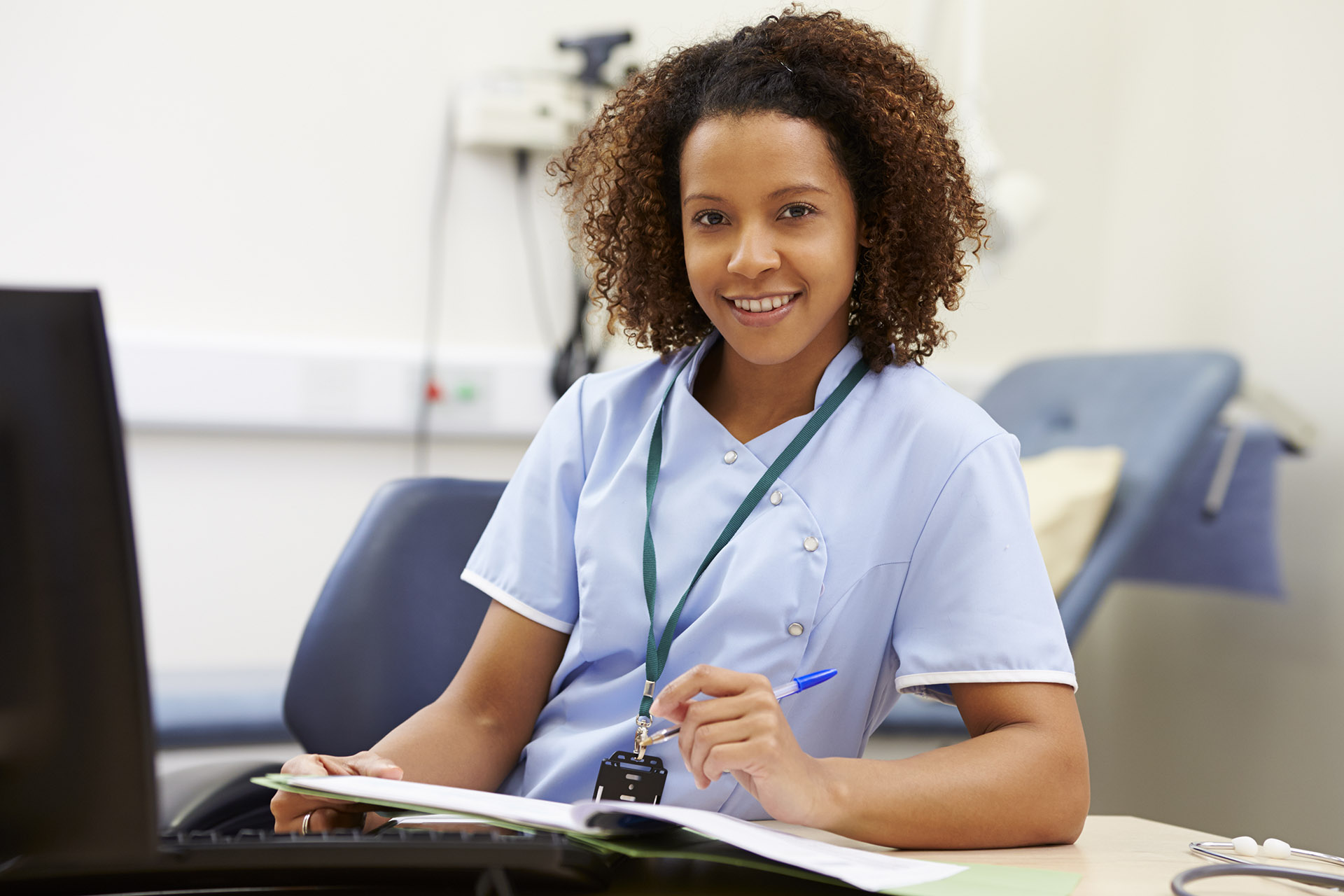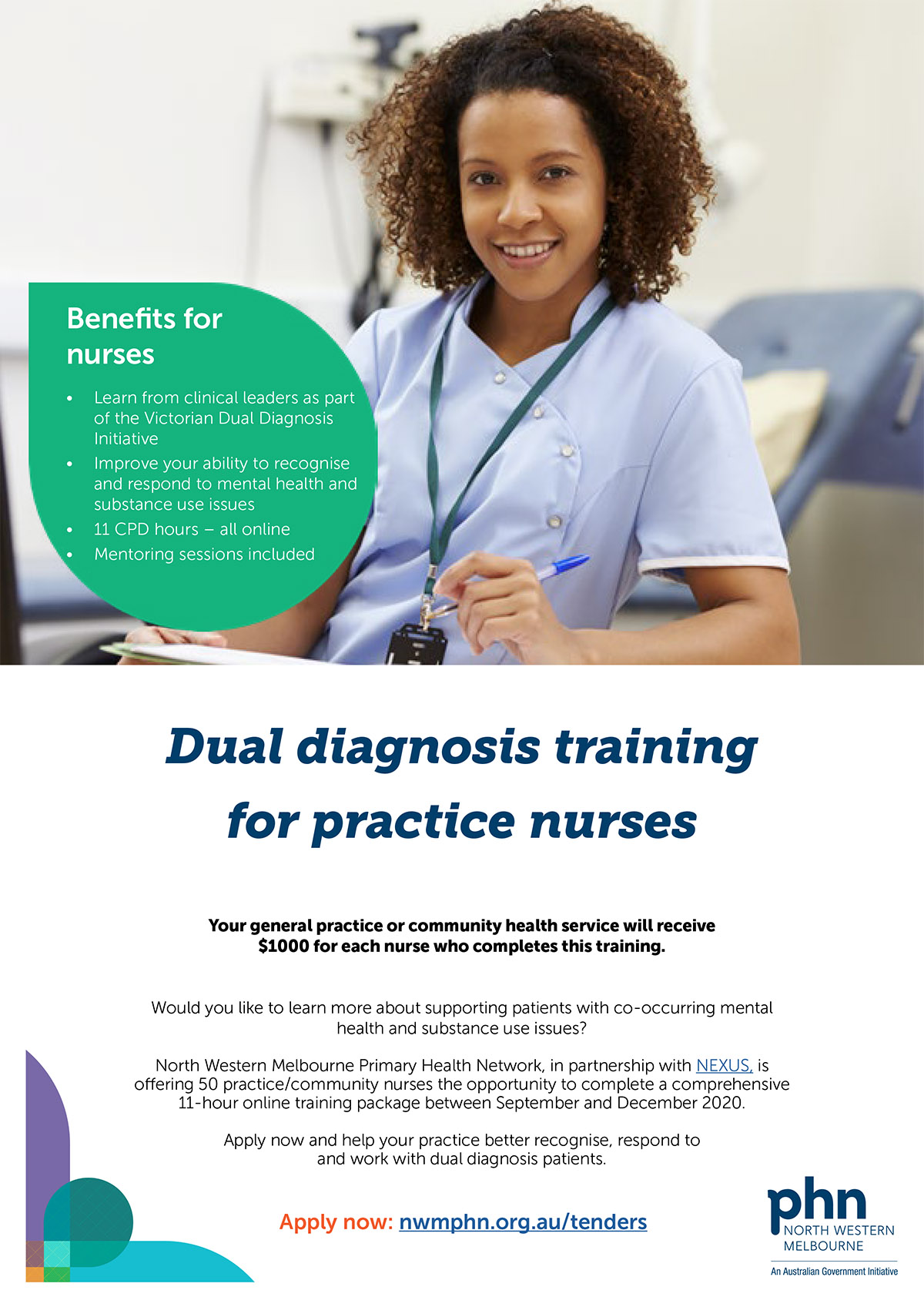 Comorbidity of mental illness and substance use disorders is widespread, particularly among (but not exclusive to) young people. Many people with drug and alcohol problems have higher rates of mental illness than the general community, most commonly depression and anxiety.
Conversely, substance use frequently features in people who are experiencing depression and anxiety, particularly men, and is common rather than the exception among people with serious mental illness, with research showing high rates (up to 50 per cent) of substance use amongst people with severe mental health disorders. (Source)
Primary care is the main point of access to the health care system for people with co-occurring mental health and substance use disorders. Primary care providers play a crucial part in enabling better care through early identification and appropriate integrated treatment. Practice and community nurses can play an important role in recognising clients who present with co-occurring mental health and substance use issues.
North Western Melbourne Primary Health Network (NWMPHN) and NEXUS (part of the Victorian Dual Diagnosis Initiative), have come together to deliver an exciting training package for nurses in primary care. The project will equip practice nurses with the skills to better recognise, respond to and have confidence working more effectively with clients who present with co-occurring mental health and substance use issues (dual diagnosis).  
NWMPHN have engaged the NEXUS team to develop, deliver and evaluate a dual diagnosis professional development program tailored for practice and community nurses in primary care settings. The program is highly relevant and translatable for use in general practice and community health services. Practice nurses were involved in producing the training package.
To support general practices and community health services to make their nurses available for this exciting training, practices/services will receive a payment of $1000 for each nurse who successfully completes the training. We want to train 50 primary care nurses across the NWMPHN region.
The package consists of 11 hours of training, delivered by online modules and live Zoom meetings. The training will commence in late September 2020 and conclude in December 2020. Some final mentoring sessions will take place in January 2021.
The three-part training package includes:
Dual Diagnosis Essentials– online module and 90-minute Zoom session
Introduction to Motivational Interviewing: Helping people find the motivation to make positive decisions– online module and 90-minute Zoom session
Reasons for Use Package(RFUP) – three hours of training (two 90-minute sessions) on the use of the RFUP scale and tools, plus two 90-minute mentoring sessions
Certificate of completion for provision of 11 Continuing Professional Development hours
Optional – up to three 60-minute reflective practice sessions and a chance to join a community of practice
How to apply 
If you are interested in completing the dual diagnosis training, please complete the application form below. Applications close Sunday, 13 September 2020.

Practice nurses who identify as Aboriginal and/or Torres Strait Islander are encouraged to apply.
Return the completed application form by email to:
Jen Francis
Program Officer, Workforce Development
North Western Melbourne Primary Health Network
P: 03 9347 1188
E: education@nwmphn.org.au