A recent report on antimicrobial medicines use in Australia has confirmed the downward trend in the use of antimicrobial medicines.
Despite this, per capita use in Australia remains higher than comparable OECD countries. There also continues to be a sustained pattern of high use in some areas in outer Melbourne, Brisbane and Sydney. 
In the North Western Melbourne Primary Health Network (NWMPHN) region, two small geographical areas remain in the top 10 per cent of areas (Statistical Area Level 3) with consistently high antimicrobial dispensing rates. These areas are Sunbury and Tullamarine-Broadmeadows.
Optimising antimicrobial medicines use with general practice stewardship
NWMPHN has worked with The University of Melbourne and the National Centre for Antimicrobial Stewardship to pilot an antimicrobial stewardship program suitable for general practice. The pilot, which won the 2020 RACGP Foundation Peter Mudge Medal, was implemented in three general practices in our region between November 2019 and October 2020.
Pilot results
GPs stated that the pilot resulted in the following changes to their practice:
Greater use of the Therapeutic Guidelines and HealthPathways.
Stricter prescription management, such as removing automatic repeats.
Increased use of patient education and resources.
More appropriate use of delayed prescribing.
Better recording of patient allergies.
Development of a whole-of-practice antibiotic prescribing policy.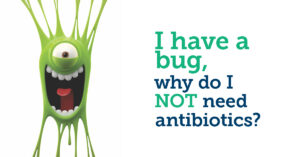 Resources
The following resources, used in the pilot, are available to all GPs and general practice staff to optimise antimicrobial medicines use:
A free self-directed education developed by NPS MedicineWise and the Australian Commission on Safety and Quality in Health Care is also a great resource for GPs: Antimicrobial prescribing e-learning modules.
NWMPHN is aiming to offer antimicrobial stewardship at scale and to target areas in our region with higher than average dispensing rates. Subscribe to our e-newsletter for updates.