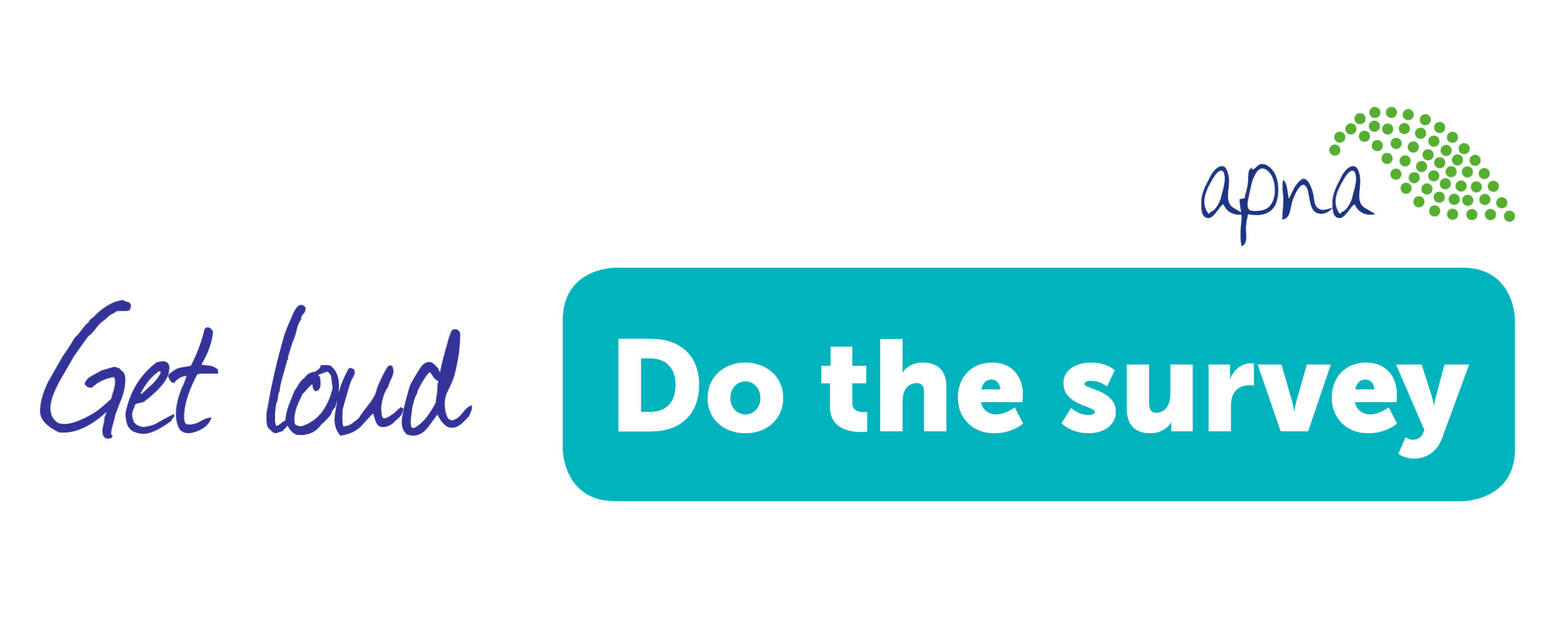 Let's change how nurses are seen in Australia
In 2020 the whole world will be looking to nurses as the World Health Organisation celebrates International Year of the Nurse and Midwife. We are working to improve the environment you nurse in, and to raise the profile of nurses who work outside of hospital settings.
Don't miss this opportunity to make some noise – let's make sure the nursing voice is heard loud and clear. 
Each year thousands of primary health care nurses take the time to contribute to APNA's Workforce Survey, and every nurse who takes part increases its impact.
This year we're getting LOUD.
The survey is having an impact. It's making nurses more visible. The more nurses who complete the survey, the louder we can be.
So this year we are looking for 3,000 nurses to do the survey.
How will this help? The APNA Workforce Survey now informs those with power and influence in the health system. We're making sure that nurses are at the table with government and that the voice of primary health care nurses is heard.
Take part and your data will directly inform current and future policy
In the next 12 months the data from this survey will be seen by Health Minister Greg Hunt and Aged Care Minister Richard Colbeck, the Australian Institute of Health and Welfare – the data agency that informs Australia's health policy decisions, nursing researchers across Australia, and workforce planning agencies and PHNs around Australia to inform their planning.
Who we're looking for
If you're a registered nurse, enrolled nurse, nurse practitioner or midwife working in these settings, or any other healthcare service not provided by a hospital, we want you to do this survey:
General practice
Community health
Aged care
Correctional health
Schools
Maternal and child health
Occupational health
Rural and remote health
Sexual health
Mental health
Aboriginal and Torres Strait Islander health
Refugee health
Research and academia
Specialist rooms
Outreach
Home care
Primary Health Networks
Policy and project work
Make the most of this moment to ensure your voice is valued, visible and respected.
By the Australian Primary Health Care Nurses Association.
Disclaimer: This article was provided by Australian Primary Health Care Nurses Association. While every effort has been made to ensure the information is accurate, North Western Melbourne Primary Health Network does not warrant or represent the accuracy, currency and completeness of any information or material included within.