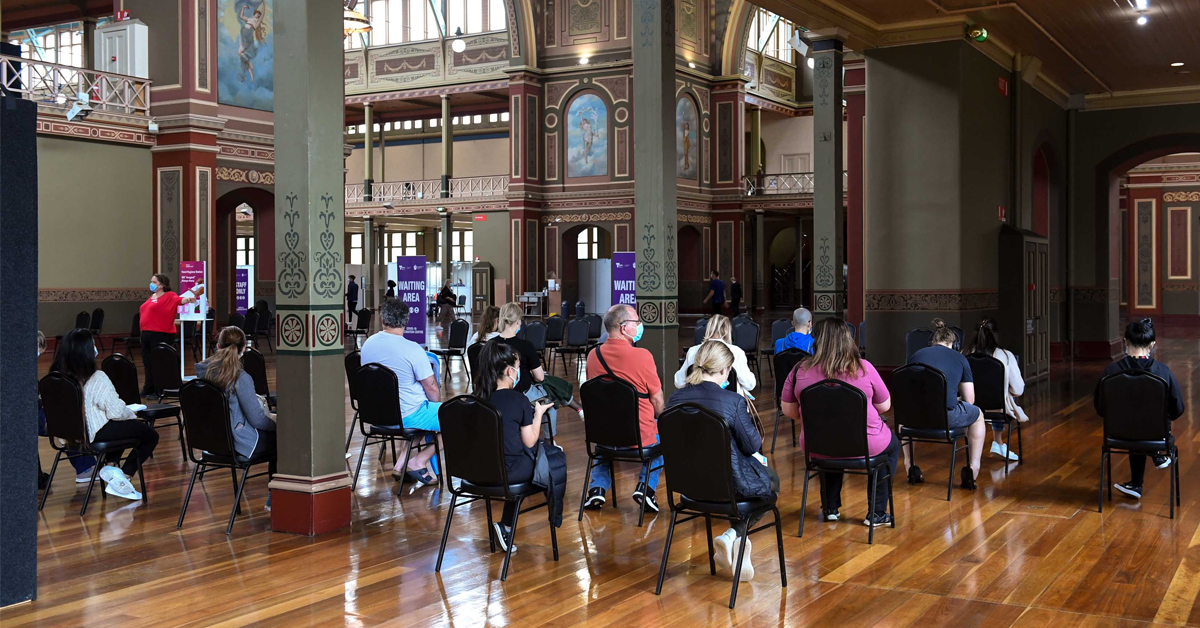 By getting vaccinated you are helping to keep yourself, your family and your community safe.
There are various guidelines and rules for you to follow if you have contracted COVID-19 recently or if vaccines are mandated in your workplace.
When can a person receive a COVID-19 vaccine dose after contracting COVID-19?
Most people who have tested positive to COVID-19 can get a COVID-19 vaccine as soon as their acute symptoms resolve, and they have completed their isolation period.
There is no recommended interval between COVID-19 recovery and receiving a vaccine dose and ATAGI has no requirement to delay COVID-19 vaccination for people who have been infected with COVID-19.
If a person has received specialised treatment for COVID-19 (such as anti-SARS-CoV-2 monoclonal antibodies or convalescent plasma), a 90-day interval is recommended before getting a COVID-19 vaccination.
People with severe and ongoing symptoms may require a temporary medical exemption. This exemption can be for up to 4 months. More information is available in the Australian Technical Advisory Group on Immunisation (ATAGI) expanded guidance on temporary medical exemptions for COVID-19 vaccines.
A third dose is important to boost protection against COVID-19
Past infection can reduce the risk of reinfection. However, with Delta and Omicron both continuing to spread in Victoria, it is important to boost protection against both strains.
Given the significant and ongoing outbreak in Victoria, the Victorian Department of Health's advice remains for people to receive their third dose as soon as they can. This will ensure optimal protection and further reduce the risk of reinfection and serious outcomes.