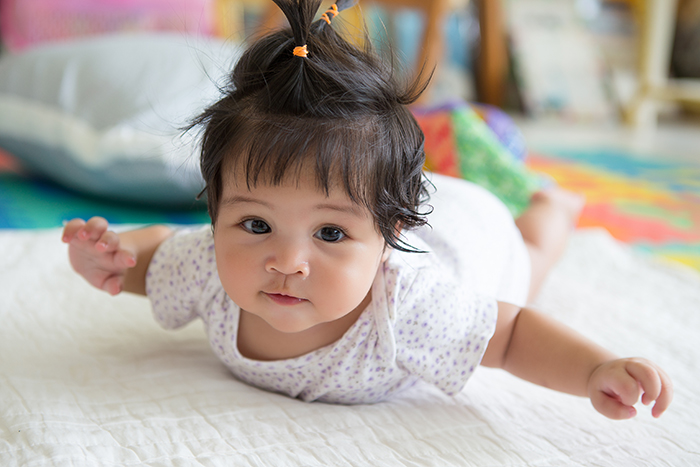 Located in the heart of Tarneit, Tweddle's newest Day Stay Program provides free support for parents and carers of babies and toddlers up to age two. The Tarneit Day Stay Program helps families on their parenting journey navigating a range of challenges.
Families will often initially seek help for sleep and settling, however, the program focuses on helping parents build strong bonds with their children. The Day Stay centre is staffed with experienced early parenting professionals who are dedicated to providing expert guidance and support.
Whether it's sleep, feeding, routines, behaviour, developmental milestones or nutrition, the staff at Tweddle's Tarneit Day Stay Program are well-equipped to address a wide range of parenting concerns.
Attend a Tweddle Day Stay
By attending a Tweddle Day Stay, parents gain valuable insights and practical skills to navigate the different stages of their child's development. Practitioners work alongside parents, look at the whole 24-hour cycle and provide practical strategies to empower parents to do the best they can and to build confidence.
Families can be referred by their GP, maternal and child health nurse, or other health professionals. Families can also self-refer. The referral form is easy to complete and is on the Tweddle website here. The program is an important first step in helping families understand cues and connect with community supports.
The program's website includes flyers in Hindi and Punjabi. Later on in the year, Tweddle's Tarneit Day Stay centre will move to the new Tweddle Early Parenting Centre located at 239-245 Princess Highway, Werribee.
For more information, call (03) 9689 1577 or visit the Tweddle website.
Disclaimer: This article was provided by Tweddle. While every effort has been made to ensure the information is accurate, North Western Melbourne Primary Health Network does not warrant or represent the accuracy, currency and completeness of any information or material included within.