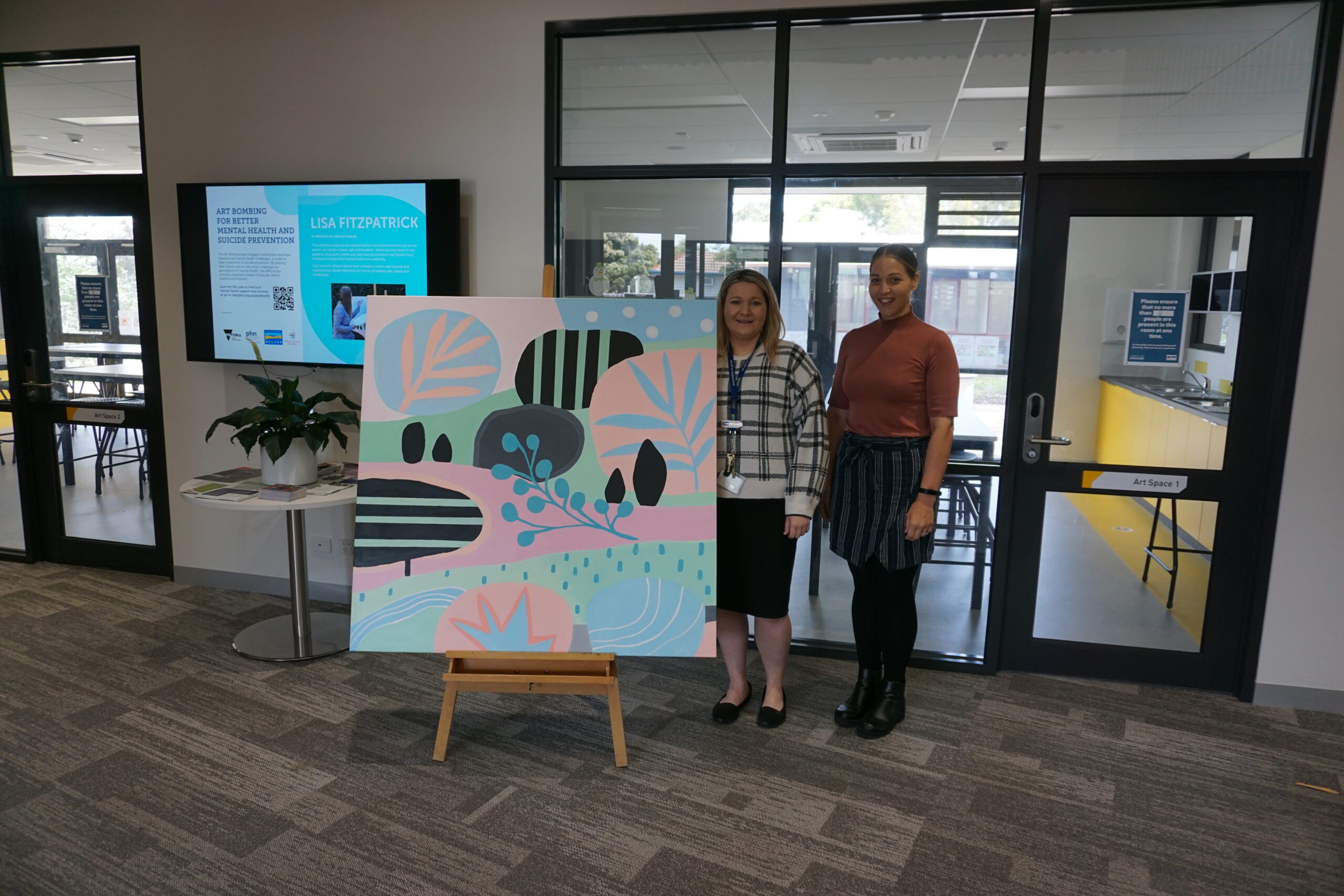 This article was first published on 15 December in Star Weekly – Melton | Moorabool edition.
A Melton artist's work was unveiled yesterday in Melton as part of the North Western Melbourne Primary Health Network (NWMPHN) 'art bomb' project. 
Lisa Fitzpatrick is among a group of artists chosen for the project who reside in Melton and Brimbank and all have lived experience of mental health trauma and recovery.
Fitzpatrick said she finds inspiration for her work by immersing herself in the sights and sounds of the wild.
"I find inspiration for paintings by going on daily nature walks," she said.
"The painting is a reflection on natures beauty. The changing colours of the seasons and weather and how it can influence our mood. Exploring nature can evoke a sense of calm, peace and mindfulness."
Her 'art bomb' piece is an acrylic painting on 120cm-square stretched canvas and is called 'Nature's Beauty'.
The project is funded through NWMPHN and was created to empower local artists with mental ill health to show their experience and recovery through creating art.
The project is also designed to bridge gaps between the broader community and people with lived experience of suicidality and mental ill health.
People are encouraged to engage with the art through QR codes and online content that explain the art and what it represents.
The QR codes will also make it easy for people to support the artists, as well as access information about support services and NWMPHN's suicide prevention work.
Artwork will be displayed across several highly visible locations in the Melton and Brimbank local government areas.