Rare Cancers Australia is a nationally registered charity aiming to improve the lives and health outcomes of people living with a rare, less common or complex cancer. Common cancers are usually accompanied by an optimal care pathway. This is not the case for people diagnosed with a rare, less common or complex cancer. It is an isolating position to be in as a patient, and one that many Australians with rare, less common and complex cancers face every day.
We want to tell them that you are not alone!
Our Patient Support Team at Rare Cancers Australia provides a '360 degree' personalized support package which includes emotional, practical, clinical and financial aspects. You can contact our Patient Support Team on 1800 257 600 or email support@rarecancers.org.au to speak with our Specialist Cancer Navigators. Please feel free to visit our website for more information at https://www.rarecancers.org.au/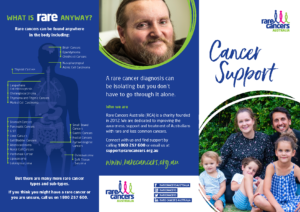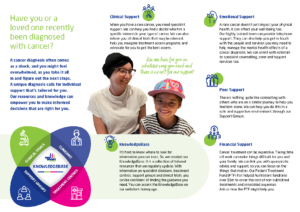 Disclaimer: This article was provided by Rare Cancers Australia. While every effort has been made to ensure the information is accurate, North Western Melbourne Primary Health Network does not warrant or represent the accuracy, currency and completeness of any information or material included within.