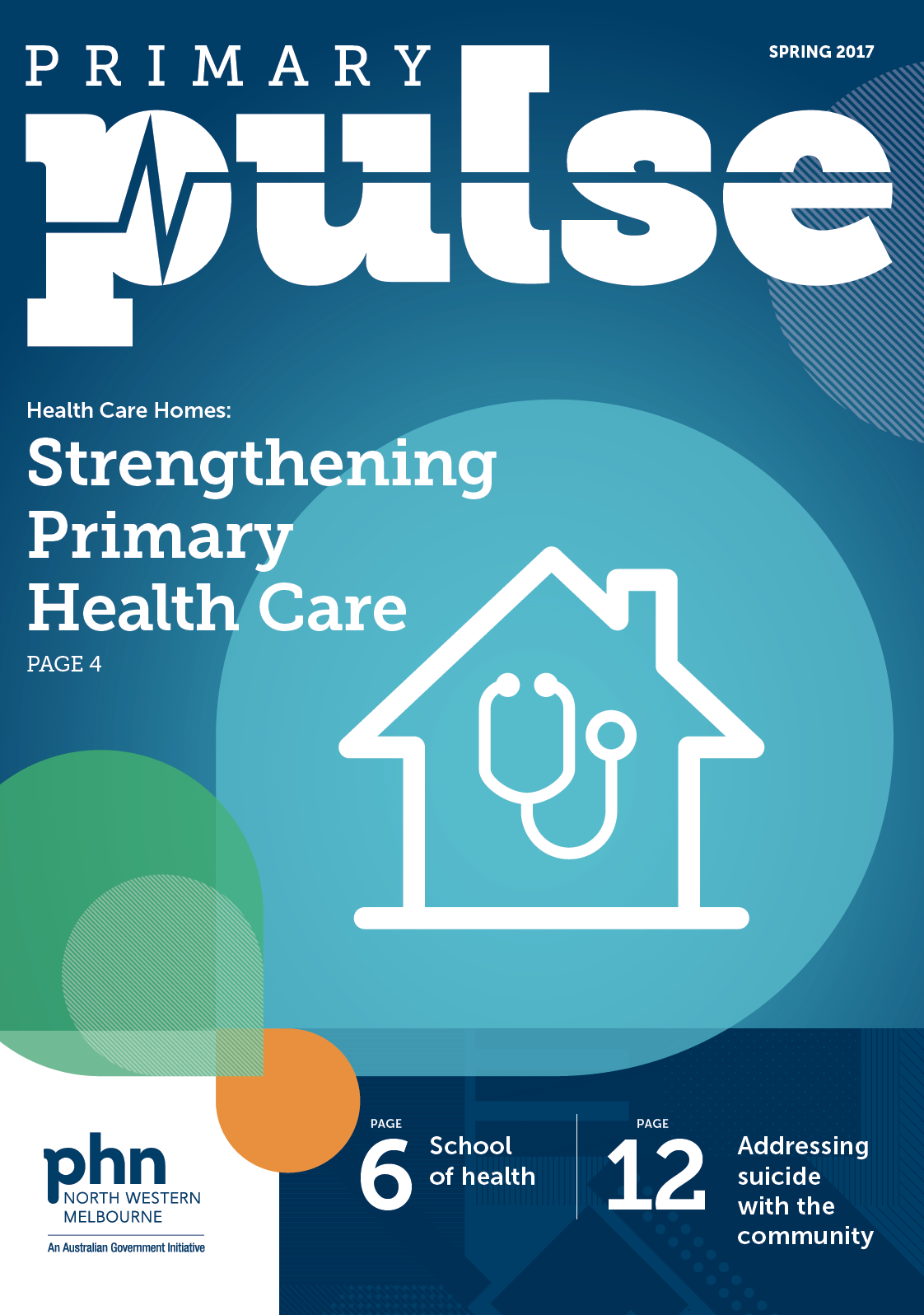 The Spring edition of Primary Pulse – NWMPHNs quarterly magazine – is out now. In this issue:
At the system level Dr Jeannie Knapp discusses strengthening primary health care in Australia – the challenges and opportunities.
At the neighbourhood level Doctors in Secondary Schools – a world first program working to improve the health of Victorian secondary school aged children.
We also take a look at the effects of suicide on those who are left behind and the efforts taking place in north western Melbourne to reduce its impact.
Subscribe now
Subscribe now to receive your free printed copy of Primary Pulse.
Interested in reading more? Click here to view past editions.