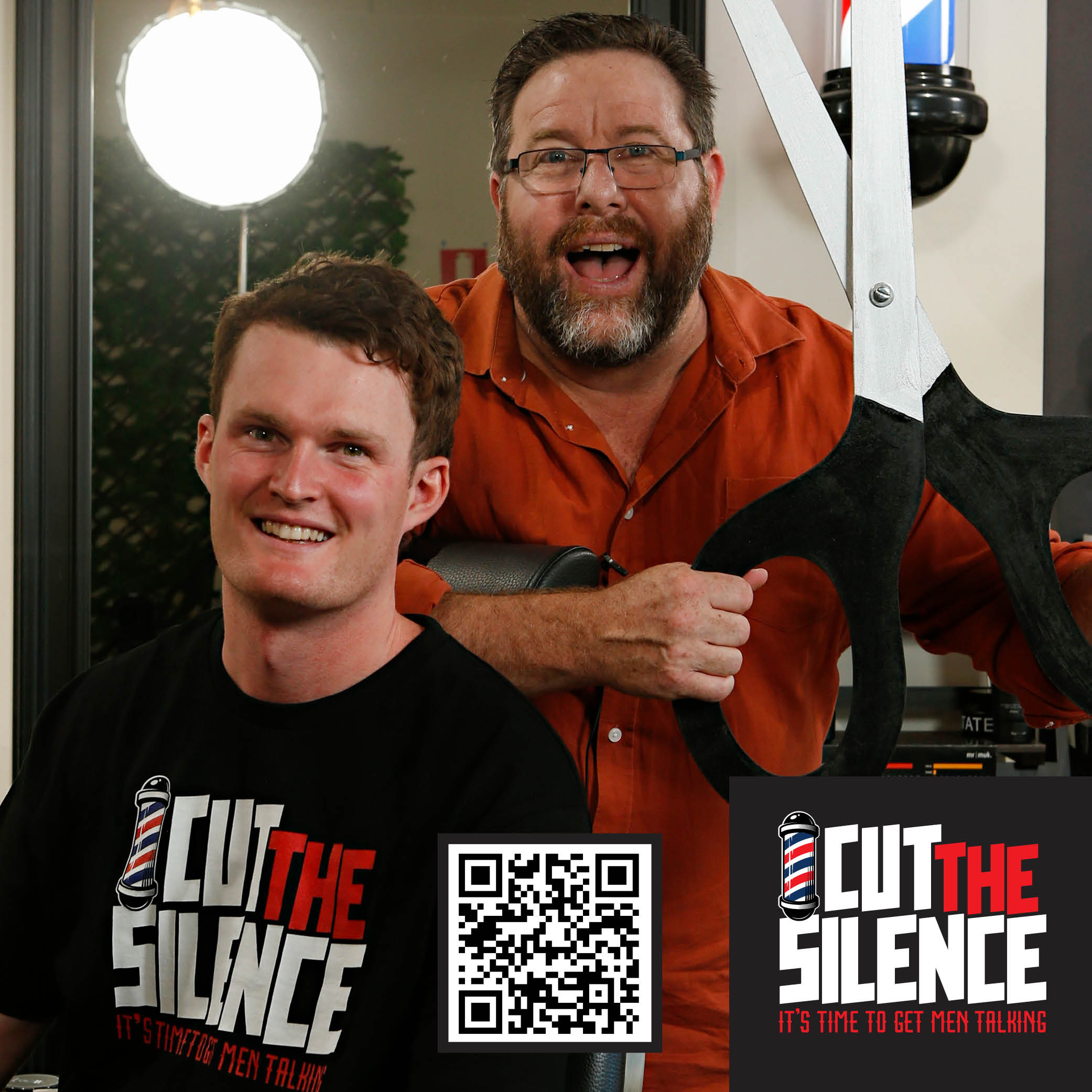 Actor and Macedon Ranges resident Stephen Curry got his first job when he was 10 years old, sweeping the floor of the local barbershop in the Melbourne suburb of Deepdene.
It was, he recalls, the first time he heard men opening up about their worries and concerns.
Curry – star of The Castle, The King and Spreadsheet – makes this observation during a conversation in a barbershop with another Australian film and television identity, Shane Jacobson.
The pair – clad in capes while reclining in barber chairs – address mental health and manly behaviour as part of a series of short videos promoting a new campaign in the Macedon Ranges dubbed 'Cut The Silence'.
The concept came from Gisborne resident and advertising creative Mat Garbutt. It was backed by Macedon Ranges Suicide Prevention Action Group (MRSPAG), and funded by North Western Melbourne Primary Health Network (NWMPHN).
Cut The Silence recognises that barbershops have traditionally been one of the few spaces in which men can talk about how they are feeling and coping – or not. The campaign identifies the businesses as gateways to professional support services for men at risk of experiencing a mental health crisis.
Five businesses have signed up to the campaign: Ace Barber in Lancefield, Joe's Barber Shop in Kyneton, Danny's and Nor'West Barbers in Gisborne, and JD Hair & Barber Studio in Romsey.
The barbers have received training on how to identify and talk to customers who appear to be struggling with their mental health. While they do not take the place of counsellors or mental health professionals, they have information and resources to guide customers towards help if they want it.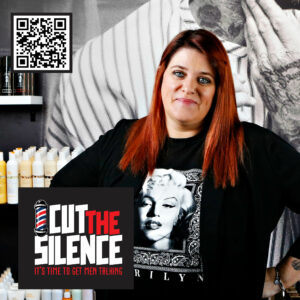 "I think that men find it easier to talk in a barbershop as we are strangers to them and whatever they tell us is discreet, without any judgement they may feel their mates have," says Janine Vincent from JD's Hair & Barber Studio.
"I think the Cut The Silence training will help us to look for signs of someone not really coping as sometimes it's the funny guy who's depressed."
Joe Woods from Joe's Barber Shop agrees.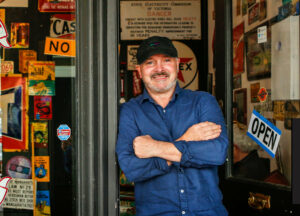 "It's not too often we are approached by our clients with mental health issues," he says. "However, we are often aware they may have some issues and I tend to ask if anything may be wrong, and that may start a conversation."
Shane Jacobson and Mat Garbutt rallied some high profile Macedon Ranges friends for the videos. As well as Stephen Curry, others featured are comedian Tom Gleeson, mental health advocate Jeremy Forbes, former AFL player Matt Dick, musician Pat Devlin, and international garden designer Paul Bangay.
The men discuss how times and expectations have changed for the better when it comes to men's mental health. They say old perceptions such as "real" men not talking about their feelings and "she'll be right" attitudes are no longer relevant.
All the interviewees emphasise the importance of checking in with friends. They want to normalise asking another man if he's okay, and acknowledging their courage to answer that they are not.
Shane has an unequivocal message for his inner circle. "I just want you to know that the number you know as my mobile number is also a pipeline to a mate."
The Cut The Silence videos can be found here.
Cut The Silence was launched by the MRSPAG and Sunbury Cobaw Community Health, funded by NWMPHN, in the lead up to Men's Health Week.
If you are a barbershop or hair salon in the Macedon Ranges and want to find out how you can support the campaign or access training, please contact info@mrspag.com