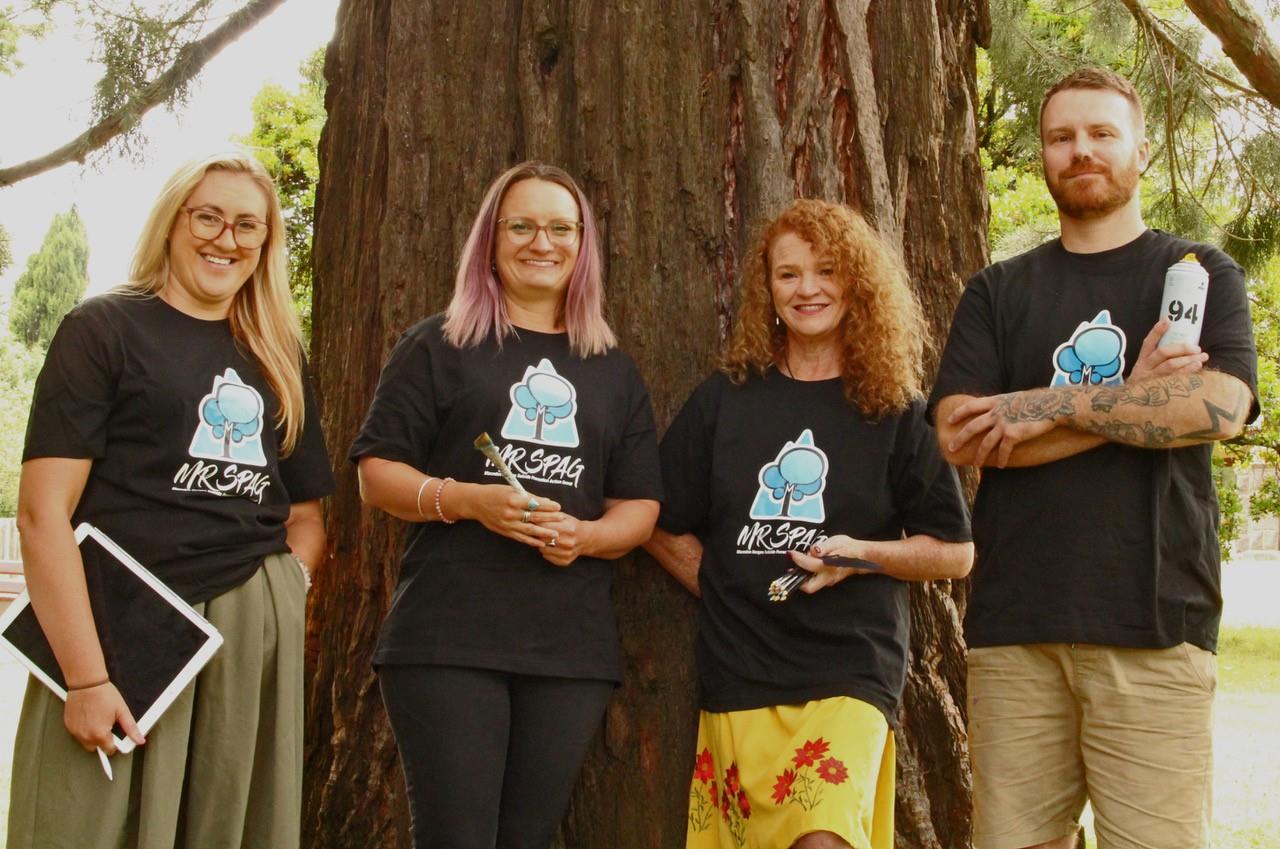 This article was first published on 18 January 2022 in Midland Express.
Four Macedon Ranges artists will soon unveil their works in a new project that uses visual expression to explore mental health issues.
The Art Bomb Project is set to showcase the work of visual artists from Romsey, Gisborne and Kyneton.
Project artists – Mark Ingall, Fiona Farrugia, Aimee Timpson and Lachlan McKenzie – have very different styles, but they share a common bond. All have experienced mental health challenges, and find art a useful strategy for dealing with the ups and downs of trauma and recovery.
The artworks will be installed in prominent locations in Kyneton, Gisborne, Woodend and Romsey. They will help bridge the gaps between the broader community and those who have confronted thoughts of suicide or struggled with their mental health.
Macedon Ranges Suicide Prevention Action Group is coordinating the project with North Western Melbourne Primary Health Network funding.
Organisers say the aim is to change perceptions around a difficult but critically important subject by exploring skilled and deeply personal responses and reflections.
"It is impressive to see these artists sparking tough conversations within the community through their art and potentially inspiring others to explore creative pursuits for mental wellbeing," said Nadine Hartnett, MRSPAG committee member and Macedon Ranges Art Trail manager.
"Artists do not usually get to present their work so publicly and are not as forthcoming about their personal challenges as this group. This is a voyage of discovery for everyone who experiences the Art Bomb in whatever capacity."
For Mark Ingall, 34, of Romsey, art practice is something that has become more important as time moves on.
"I've only begun taking my art seriously in the last few years as it served as a distraction and an escape from the pressures of the real world," he said.
Aimee Timpson, 37, of Gisborne sees producing art as a way to bring mental illness out of the shadows.
"I use my art to try and make this sort of conversation a conversation that should be common," she said. "We feel ashamed of who we are because our mind is working in a different way."
Fiona Farrugia, 36, also lives in Gisborne. She regards art as a direct personal therapy linked to several recent life events.
"Painting is my escape – I have been my most creative when I've been at my lowest," Fiona said.
The Art Bomb reveal will be in March. All displays will be accompanied by QR codes that can link viewers to information on mental health services and other useful resources.
At the end of their seasons, MRSPAG will auction artworks to raise funds to continue its work in suicide prevention.