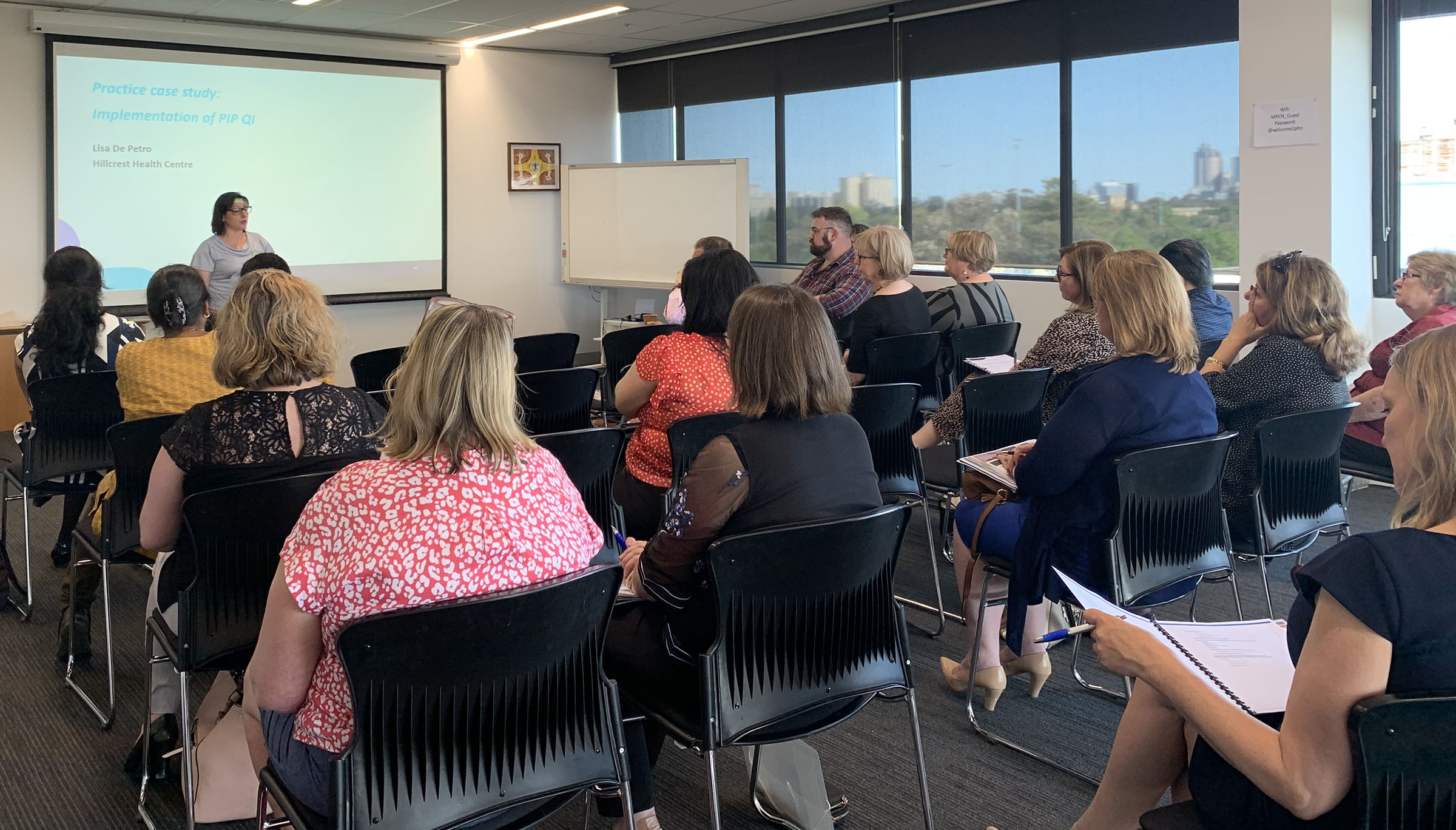 North Western Melbourne Primary Health Network (NWMPHN) kicked-off its new approach to practice manager networking with four meetings held in November.
35 practice managers attended the meetings in Parkville, Williams Landing, Gisborne and Broadmeadows. Two of the meetings were hosted by local practices.
Six practice managers presented case studies of quality improvement activities. This was a fantastic opportunity to showcase the achievements of these practices and to learn from different approaches to quality improvement.
Feedback from the meeting was overwhelmingly positive, with attendees particularly appreciative of the practice case studies and networking time.
Attendees also provided feedback on what education they would like to see covered in the future, with accreditation, human resources and quality improvement all popular topics.
Network meetings will continue to be held across the region in 2020. Keep an eye on our events page for the full calendar to be confirmed soon.
Disclaimer: This article was provided by NWMPHN Primary Health Care Improvement Team. While every effort has been made to ensure the information is accurate, North Western Melbourne Primary Health Network does not warrant or represent the accuracy, currency and completeness of any information or material included within.