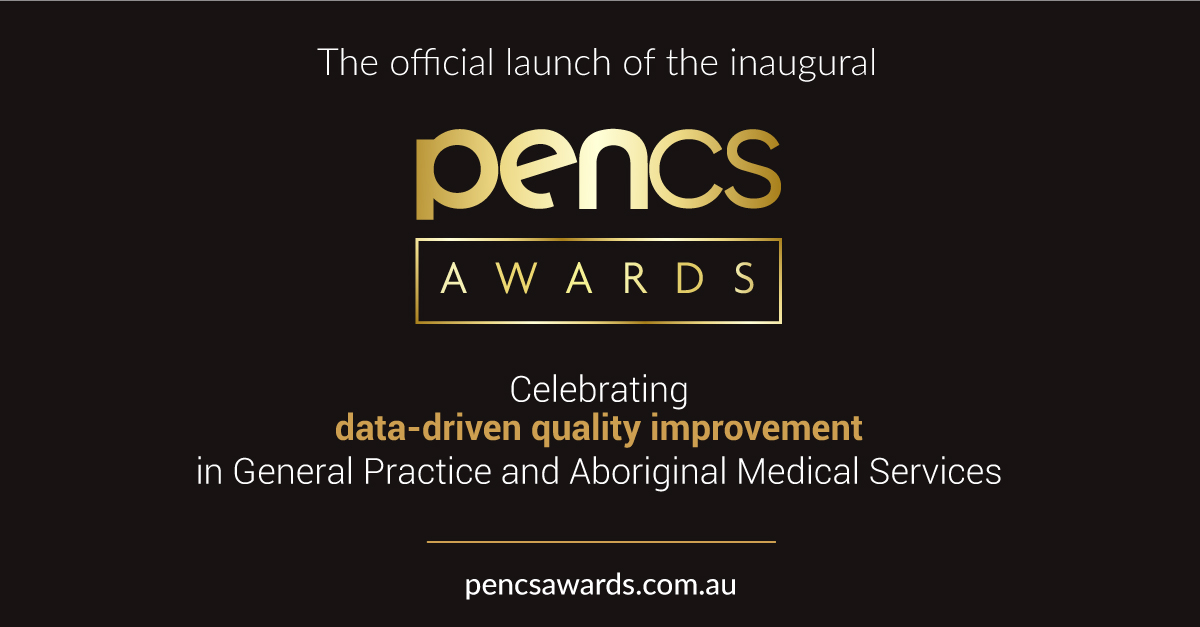 Pen CS is proud to launch the inaugural Pen CS Awards. This national event recognises excellence in data-driven quality improvement in general practice and Aboriginal Medical Services, by using health informatics.
"The inaugural Pen CS Awards recognise excellence in data-driven quality improvement that improves patient outcomes. Data is pivotal to informing quality improvement (QI) programs and so is a strong practice culture, with a learning orientation, that embraces health informatics to inform QI. The Awards will acknowledge innovation in health informatics and the esteemed and pivotal role of Practice teams and Doctors in General Practice and Aboriginal Medical Services, for their commitment to building a healthy Australia," said Edweana Wenkart, Pen CS CEO.
Revitalising the primary care system in Australia is critically important to achieving high quality, accessible, and efficient health care for all Australians. The effective use of health informatics by primary care practices to facilitate QI can help practices improve their ability to deliver high quality care and improve patient outcomes. QI involves using data and feedback to track and assess performance over time and to make necessary changes in processes to improve performance (Taylor et al., 2013). This will support Australia's shift to value-based healthcare with a focus on improved outcomes.
Pen CS is a provider of health informatics software applications that support QI. We support Primary Health Networks whose strong commitment to QI has pioneered how practices use health informatics.
Winners' prizes and gala event
The Pen CS Awards will be hosted on Gadigal land at the Hilton Sydney, on Thursday 16 September 2021. Winners will be announced at the Award Ceremony and will receive a cash prize of $500 with their trophy.
Award categories
Eight award categories will be celebrated on the night including:
'Closing the Gap' Award
Quality Improvement Initiative of the Year Award
Data-driven Clinical Excellence Award
Research in General Practice Award
Data Quality Award
Digital Innovation Award
Patient-centred Care Award
CAT Plus Super User Award
Nominations are open
Nominations are now open and all nominees must meet the following eligibility criteria:
Awards are open to Aboriginal Medical Services or General Practices with a current accreditation that meets the minimum Standards, as outlined by the Royal Australian College of General Practitioners (RACGP). These accreditations are gained through the accreditation agencies outlined by the RACGP here.
Nominees must have an active software licence with Pen CS such as CAT or Topbar.
The nominator must be an authorised representative from either a Primary Health Network, Aboriginal Community Controlled Health Organisation, Aboriginal Medical Service or General Practice.
Nominations close at 11:59pm (AEST) on Friday, 20 August 2021. For more information and to nominate, visit pencsawards.com.au
Disclaimer: This article was provided by Pen CS. While every effort has been made to ensure the information is accurate, North Western Melbourne Primary Health Network does not warrant or represent the accuracy, currency and completeness of any information or material included within.