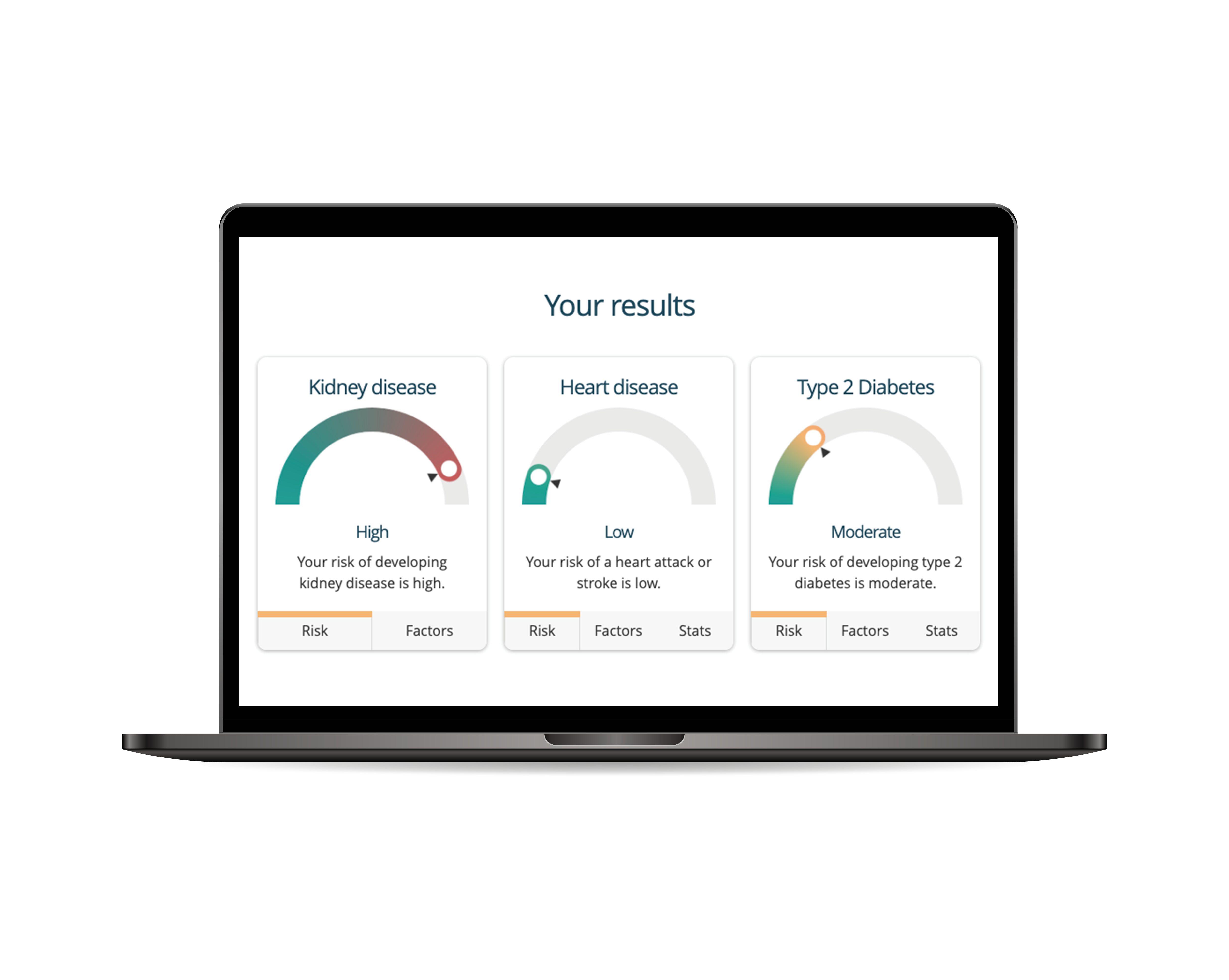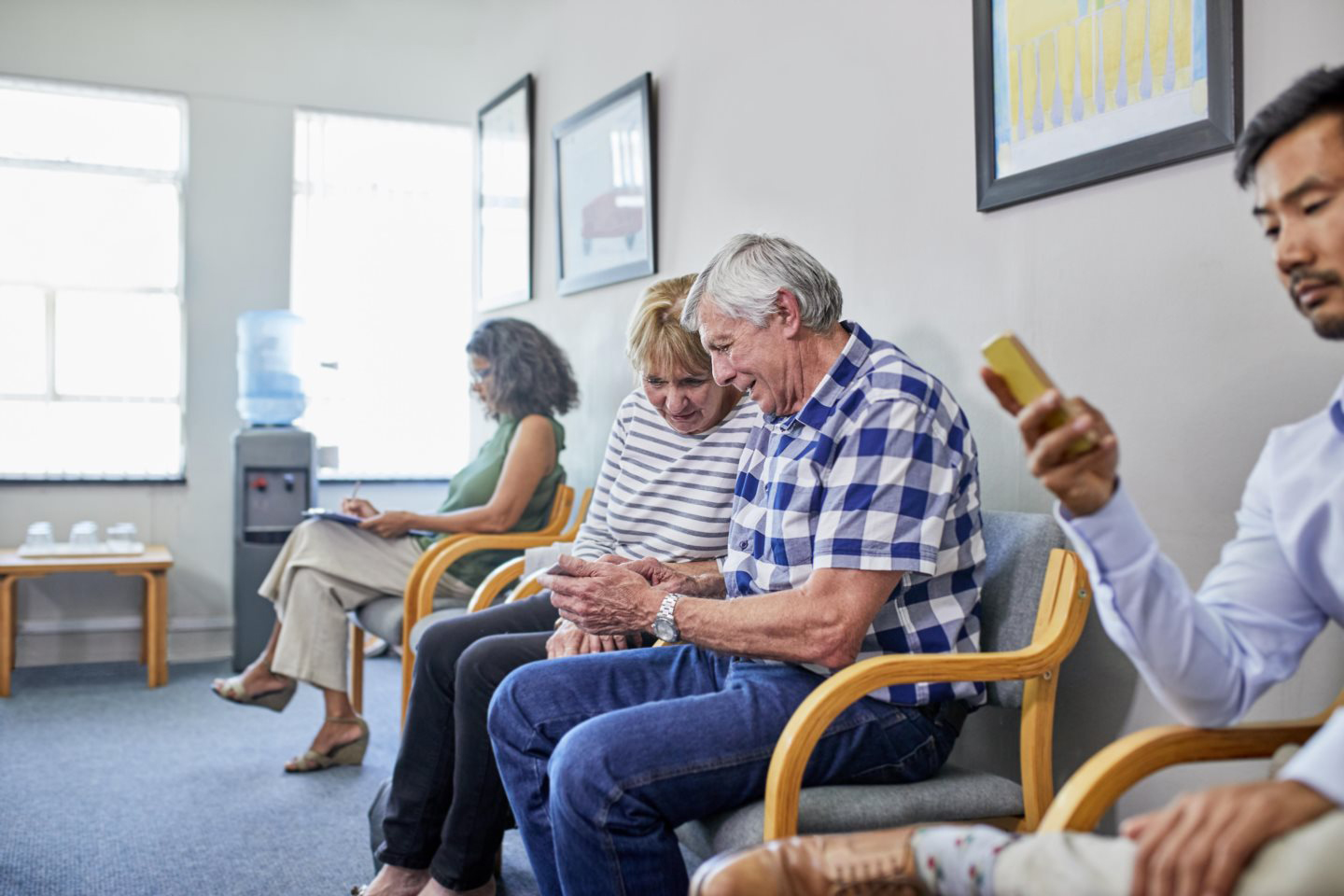 In support of the Australian Government's commitment to improving the health and wellbeing of Australians through preventive health measures, Healthdirect Australia has launched the healthdirect Risk Checker for three key preventable diseases.
With more than 50 per cent of Australians living with at least one chronic health condition, successful preventive health measures can significantly reduce the impact and cost of managing chronic illness across the broader health system.
About the healthdirect Risk Checker
Developed in collaboration with The George Institute for Global Health, this free, user-friendly online tool helps people understand their level of risk for heart disease, kidney disease and type 2 diabetes.
Dr Ruth Webster, Global Head of Medicine, George Health Technologies, says, "Many people don't know if they are at high risk of developing heart disease, type 2 diabetes or kidney disease. In fact, people may already have one of these conditions without knowing.
"We know that better management of risk factors reduces the risk of a serious health event. This new test will help people identify their risk so they can take the next step," she says.
The healthdirect Risk Checker goes further than most online risk checking tools by providing people with a personalised summary and report, based on the information they enter about their health and habits. The tool also provides practical advice about lifestyle changes that can reduce the risk of developing these deadly diseases and, where appropriate, prompts a visit to the GP.
CEO of Healthdirect Australia, Karen Borg, says, "Overall Australians have good health, but being overweight, a poor diet and a lack of exercise are key contributors to people dying from preventable diseases – these are all things we have the power to change."
The healthdirect Risk Checker can be used by a range of health professionals to talk with patients about risk factors, prevention and treatment for heart disease, kidney disease and type 2 diabetes.
Free downloadable materials for health professionals
Three posters have been developed encouraging people to try the tool. Health professionals can display these in their practices – download the posters here for heart disease, kidney disease and type 2 diabetes.
A factsheet has also been developed for health professionals, explaining what the healthdirect Risk Checker is, the evidence-base for the tool and how it can be used in practice.
Clinically safe and evidence-based
The healthdirect Risk Checker tool and results follow an algorithm developed by The George Institute for Global Health and adhere to Healthdirect Australia's strict Clinical Governance Framework for health and safety. The risk calculations made within the tool are evidence-based and used by leading health organisations and research institutes:
The risk calculation for heart disease is based on the Framingham risk equation, which has been adapted for the Australian population.
The risk calculation for kidney disease is based on the Kidney Health Australia–Caring for Australasians with Renal Impairment (KHA-CARI) Guidelines.
The risk calculation for diabetes is based on the Australian Type 2 Diabetes Risk Assessment Tool, which was developed by the Baker Heart and Diabetes Institute on behalf of the Australian state and territory governments.
Disclaimer: This article was provided by healthdirect. While every effort has been made to ensure the information is accurate, North Western Melbourne Primary Health Network does not warrant or represent the accuracy, currency and completeness of any information or material included within.