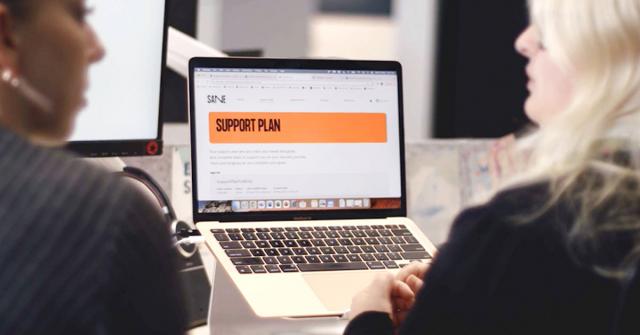 This article was first published in Star Weekly Melton & Moorabool on 7 June 2022.
---
Residents from across the north western suburbs of Melbourne, including those in Melton, will have access to extra help for complex mental health issues, through a new free guided support service.
North Western Melbourne Primary Health Network (NWMPHN) have partnered with national mental health provider SANE, to provide tailored assistance for people with issues such as schizophrenia, bipolar disorder and OCD.
The new guided program from SANE combines digital and telehealth support and allows users to create a personalised support plan with mental health professionals.
Participants will also receive one-on-one assistance from a peer support worker, access to forums, activities and more, to help them learn how to manage their mental health.
The guided program will provide ongoing assistance with regular check-ins from a support team.
People who live in the North Western Melbourne region, are over eighteen and affected by a complex mental health issue will be eligible for the support.
SANE is a registered service provider of the federal government mental health service Head to Health.
NWMPHN's executive director for service development and reform, Jagjit Dhaliwal, said the partnership with SANE meant that there were now stronger supports in place to make sure people received the care they needed.
"People with complex mental health issues can sometimes find it challenging to find and access the support they need to assist in their recovery," Mr Dhaliwal said.
SANE chief executive Rachel Green said the free service will provide people in this area with critical support to people currently on waiting lists for clinical services.
"We know thousands need a support service that is more than a one-off counselling session, people need a service that provides continuity and connects them to others who can help make sense of what they're going through and support them through tough times," she said.
Details: www.sane.org/referral