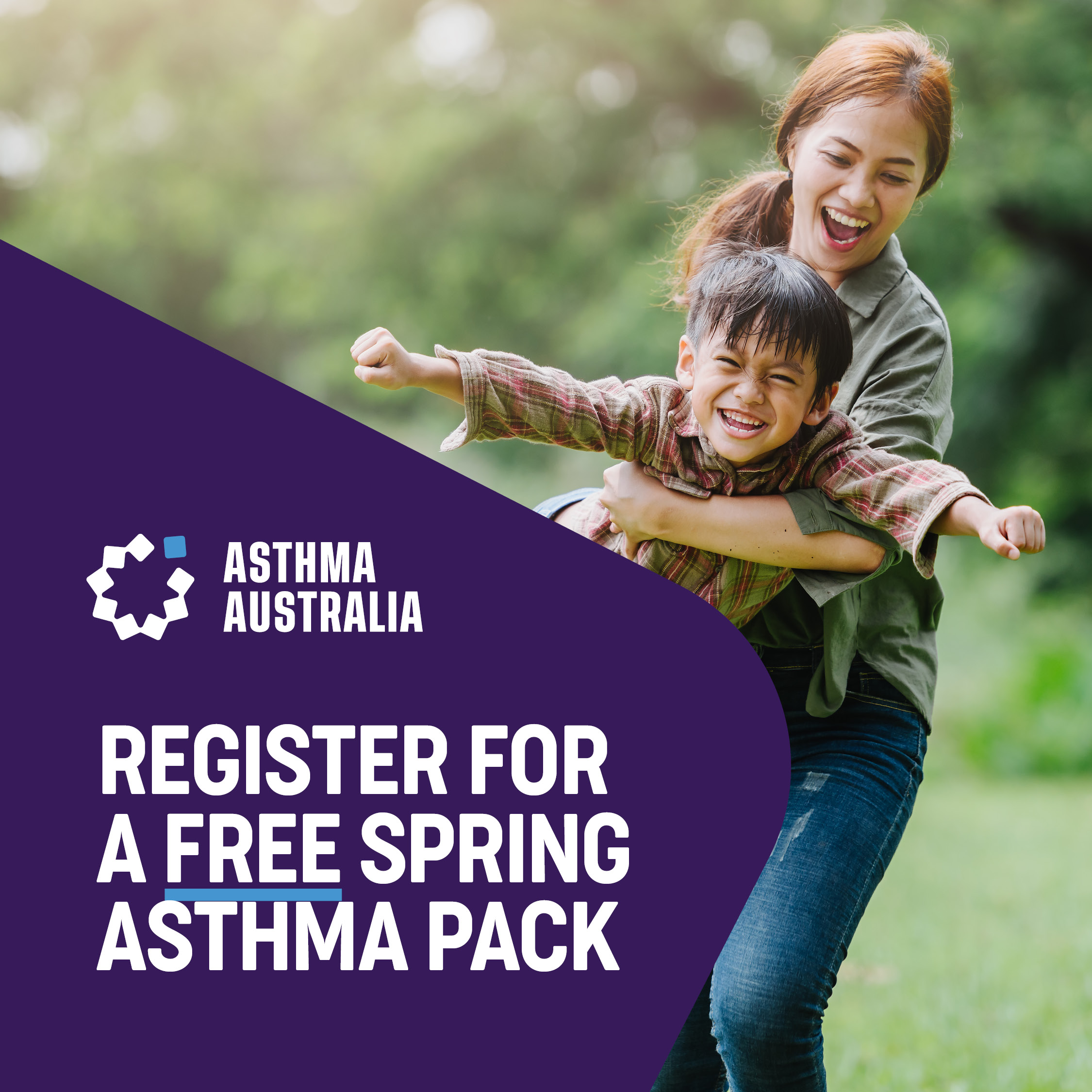 For many people in Australia, spring (or the dry season in tropical areas) can be a difficult time. This is particularly so for people with asthma and/or hay fever as during spring there is often an increased amount of pollen in the air which may trigger hay fever symptoms or an asthma flare-up or attack. 
2020 has and continues to be a hard year for people with asthma, between bushfire smoke and COVID-19 risks. As we move into the spring season, health professionals play a critical role in providing information and support to people with asthma.
To help your patients start spring in a positive frame of mind, Asthma Australia have developed a Spring Asthma Pack which includes the following printed resources:
Asthma and hay fever infographic
Asthma and hay fever (Allergic Rhinitis) fact sheet
Asthma Connect flyer and Asthma Australia referral form
Think GP health professional training brochure
Anxiety, Depression and Asthma consumer resource
1800 ASTHMA and COACH resource packs

A3 poster
Get continuous support for your asthma patients brochure
20 x Asthma Australia referral cards
Click here to register for a pack and help your patients to stay well this spring.
For more information on how Asthma Australia can help your patients manage their asthma and allergies, call 1800 ASTHMA or visit asthma.org.au/spring-asthma
With Asthma Australia.
Disclaimer: This article was provided by Asthma Australia. While every effort has been made to ensure the information is accurate, North Western Melbourne Primary Health Network does not warrant or represent the accuracy, currency and completeness of any information or material included within.