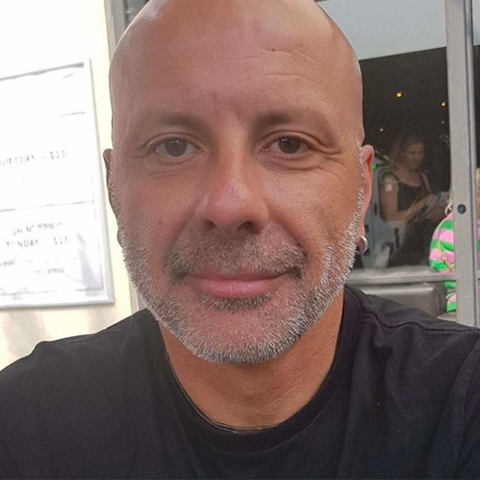 Advance care planning (ACP) is increasingly being recognised as an important process for people to consider across all stages of adult life.
Phil Peladarinos has a background in aged care and psychosocial rehabilitation and is the Team Leader of the Social Support Program (SSP) at Merri Health. The SSP offers 24 centre and community-based social groups every week that cater to the needs of the frail elderly and people with memory loss in Melbourne's north. They also offer respite care in homes, centres and the community.
Phil's team has received ACP training facilitated by North Western Melbourne Primary Health Network (NWMPHN). We asked Phil about this training and how his team have used their knowledge to change their practice.
Mr Phil Peladarinos:
"The Merri Health Social Support Program staff have been receiving ACP-related training since 2016. Our aim was to educate our staff and train them on how to start the conversation with our clients. Due to the scope of our service and the qualifications of our staff, our role is limited to starting the conversation with clients and then if the clients want to pursue it further, we refer them on to the appropriate professionals.
"The training was important in further developing our staff team's knowledge on ACP and providing the team with useful information, strategies and resources. We were satisfied with the outcome.
"The training further advanced our team's awareness and knowledge on ACP and provided relevant information on how to assist clients to start the conversation and potentially be referred to the appropriate professionals. It is part of our intake to check whether clients have an ACP or other relevant instructions.
"At Merri Health we do the following in relation to ACP:
During intake, we check with all new clients whether there is an advance care plan in place. If there is, we liaise with the client to receive a copy which we upload onto the electronic client file and we put an alert. This is quite handy when we have to call an ambulance and we have it available along with the client's care plan;
On an ongoing basis, staff remain vigilant in identifying clients who may benefit from an advance care plan and in such cases, staff pursue starting the conversation with specific client(s).
If there is a need to go beyond this, staff will refer on to the appropriate professional. We do not assist clients to develop such documents as it is outside our scope and staff expertise.
"The feedback from patients has been positive. In the last three years, our Social Support groups had approximately 20 different ACP-related information sessions. I can confidently say that our clients are reasonably versed with ACP and are aware that they can always talk to staff should they wish to receive further information or to look into developing one." 
How can I implement ACP in my practice?
NWMPHN supports health and care providers to incorporate advance care planning as part of usual practice so that conversations take place while people are relatively well and able to participate in discussions.
In partnership with representatives from general practice, aged care, hospitals, district nursing, community health and medical deputising/locum services (MDS) we have developed a Roles and responsibilities in ACP resource for health care providers.
This resource was published in 2016 as part of broad stakeholder consultation. The aims of the resource are:
To describe how ACP can be undertaken across different health and care settings
To highlight the importance of relationships between individuals, their families/carers and health professionals as well as between community organisations, health care organisations and individual health professionals
To summarise the roles that different people and organisations can play in the ACP process and provide tips on how to systematically incorporate ACP within your organisation
Each section looks at how ACP can be implemented in different health care settings:
How do I start ACP conversations with my patients?
The 75+ Health Assessment is an ideal time to start a conversation about ACP with your patients.
Other triggers to discuss ACP include other health assessments, care planning and patient requests. Ask yourself the surprise question: "Would I be surprised if this patient died in the next 12 months?" If the answer is 'no" then consider starting the conversation.
The following patient resources can assist conversations about ACP:

Where can I get more information?
If you do not have access to HealthPathways please contact info@healthpathways.org.au
By Dr Jeannie Knapp.
Disclaimer: This article was provided by Dr Jeannie Knapp. While every effort has been made to ensure the information is accurate, North Western Melbourne Primary Health Network does not warrant or represent the accuracy, currency and completeness of any information or material included within.