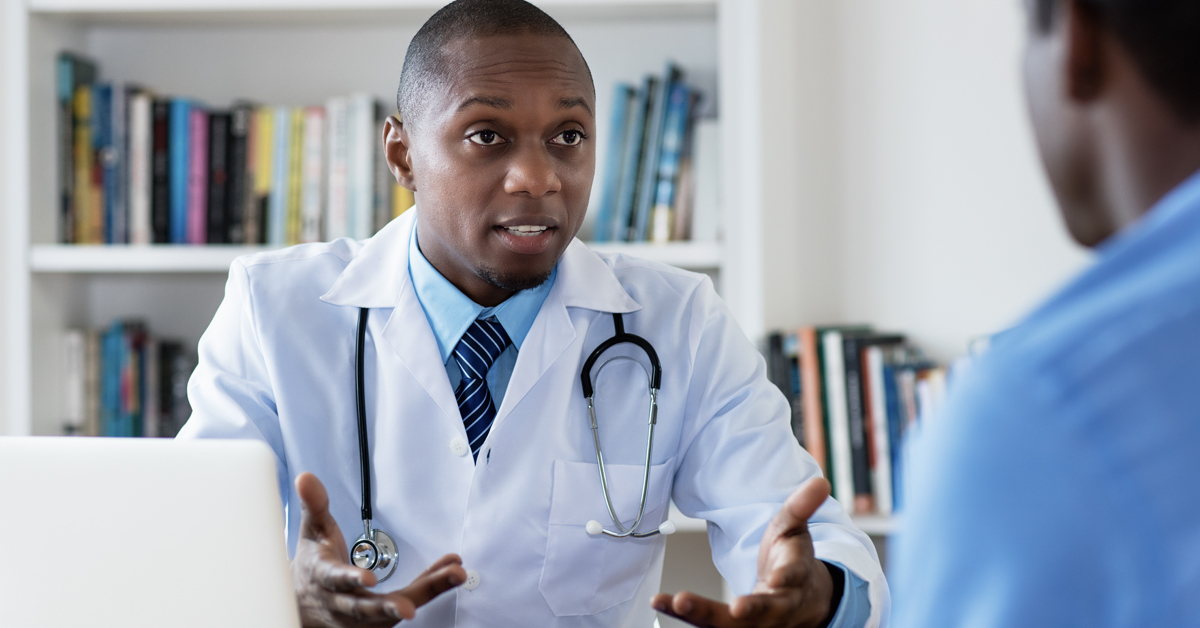 Three general practices have partnered with Melbourne Sexual Health Centre to lead a push for better sexual health care in Melbourne.
However, more primary care providers are needed to reverse rising rates of syphilis and other sexually transmitted infections in Melbourne and across Victoria.
The 2019 Victorian Sexual Health and Service Needs Review identified an urgent need to make it easier to test for and manage sexually transmitted infections (STIs) in primary care. The sexual health needs of many people are not being identified, and access to the best treatment and prevention varies greatly across geographical areas and population groups.
Following its review, the Victorian Department of Health funded Melbourne Sexual Health Centre (MSHC) to develop a decentralised hub and spoke model for STI services. MSHC is a specialist hub for STI testing and treatment, supporting three sentinel general practice 'spokes' that provide primary care STI testing and treatment.
Partner sexual health GP services in Melbourne
The partner sexual health general practices participating in the project are:
Kings Park Medical Centre
40 Gourlay Road
Hillside VIC 3037
Ph: (03) 9217 9400
Tarneit Family Medical and Dental Centre
937–941 Sayers Road
Tarneit VIC 3029
Ph: (03) 8742 4676
Mediclinic Clayton
Unit 25, 14–26 Audsley Street
Clayton South VIC 3169
Ph: (03) 9544 1555
They are supported by:
Melbourne Sexual Health Centre
580 Swanston Street
Carlton VIC 3053
Ph: (03) 9341 6200
The practices completed a training phase in 2020 and are now well placed to perform best practice STI testing and provide high quality care. They can also help alert public health officials to threats such as the surging syphilis epidemic in Victoria. The sentinel clinics were selected on the basis that syphilis infection has spread to outer metropolitan areas of Melbourne, particularly in western, north western and south eastern suburbs.
When a complex sexual health case is encountered (such as syphilis or HIV), GPs often refer to or speak with a sexual health physician from Melbourne Sexual Health Centre or a hospital infectious diseases department. The sentinel clinics now provide a more local and often more appropriate option.
Making sexual health part of everyday primary care
With a little training and support, primary health care providers can deal with most STIs as part of routine everyday practice. This makes services much more accessible, particularly for vulnerable populations.
Bringing up sexual health with a patient can be difficult. Explicitly asking about sexual health is often done opportunistically during a consultation related to another matter, such as cervical screening, contraception or pregnancy. Many practitioners face a major challenge in working out how to normalise sexual health discussions with men.
Examples of how you might ask sensitive questions include:
"I'm going to ask you a few questions about your sexual health. Since sexual health is very important to overall health, I ask all my patients these questions."
"Before I begin, do you have any questions or sexual concerns you'd like to discuss?"
"When did you last have sex? Was that with a regular or casual partner? Did you use condoms?"
"In the past 3 months, what kinds of sex have you had? Anal? Vaginal? Oral?"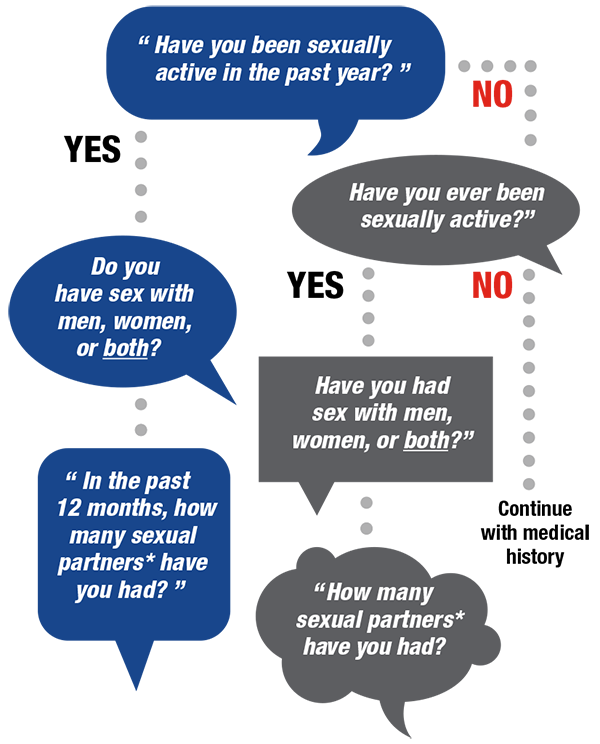 Nurses are usually confident and able to administer injections (including benzathine penicillin for syphilis) and vaccinations and take bloods. Nurses who have undertaken cervical screening training are comfortable performing female genital examinations including speculum examination. However, further training helps to actively record sexual health histories and to know the relevant community organisations patients can be linked with.
There are also challenges for reception teams. Our city continues to grow and become more diverse; as new patient populations become confident accessing local health care services, we all need to remain non-judgemental, sensitive, tactful, discreet and ready to respond.
Sexual health is an engaging and rewarding aspect of primary health care. With a little training and occasional backup from specialists, sexual health care can be integrated into general practice.
New MBS telehealth items for blood borne viruses, sexual and reproductive health services
From 1 July 2021 there are 24 new MBS telehealth items for blood borne viruses, sexual and reproductive health services.
The new items will support patients to access medical services if they have barriers due to privacy or limited service availability. GPs and other medical practitioners don't need to have an existing relationship with the patient to provide these services.
Visit the Services Australia website and MBS Online for more information on these new items.
HealthPathways Melbourne
HealthPathways Melbourne offers over 20 Sexual Health pathways that provides GPs with localised best-practice information to help assess, manage and refer patients.
Don't have access to HealthPathways Melbourne? Request access online or email info@healthpathwaysmelbourne.org.au