In Australia, most blindness and vision loss is preventable or treatable, if detected early.
Age-related macular degeneration, cataracts, diabetic retinopathy, glaucoma and refractive error are often asymptomatic in their early stages.
The Vision Initiative offers online CPD on eye health and free resources to assist with incorporating eye health information in consultations.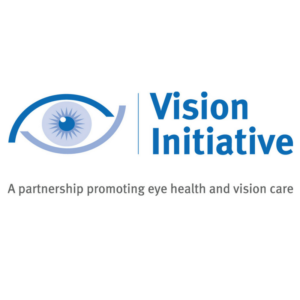 CPD Accredited online education:
For GPs: 'Common eye conditions' (ThinkGP). Free. RACGP 4 CPD, ACRRM 2 CME PD.
For nurses: 'An introduction to eyes' (Australian Primary Health Care Nurses Association – APNA). Free for APNA members. Non-APNA members in Victoria, please contact the Vision Initiative. 1 CPD hour. 'Eye Health and Vision Care' (Australian Nursing and Midwifery Federation – ANMF). Free for ANMF members in Victoria, QNMU, NT and NSWNMA Branch. Other ANMF members: $8.90 and $40.00 for non-members. 2 CPE hours.
For diabetes educators: 'Diabetes and eye health' (Australian Diabetes Educators Association – ADEA). Free. 3 CPD points.
For pharmacists: 'Training Plan: Shared focus on better patient care – Eye health' (Pharmaceutical Society of Australia – PSA). Free. Group 1 CPD or 2 CPD credits upon successful completion of relevant assessment activities.
Free online resources – patient information sheets and video clips in English, Arabic, Burmese, Cantonese, Dari, Greek, Hazaragi, Italian, Mandarin, Tamil and Vietnamese.
For more information visit visioninitiative.org.au or contact the Vision Initiative team on visioninitiative@vision2020australia.org.au
To keep up to date with what is happening in eye health follow us on LinkedIn or sign up to our newsletter.
The Vision Initiative is a health promotion program managed by Vision 2020 Australia and funded by the Victorian Government to promote eye health and prevent vision loss in Victoria.
Disclaimer: This article was provided by The Vision Initiative. While every effort has been made to ensure the information is accurate, North Western Melbourne Primary Health Network does not warrant or represent the accuracy, currency and completeness of any information or material included within.