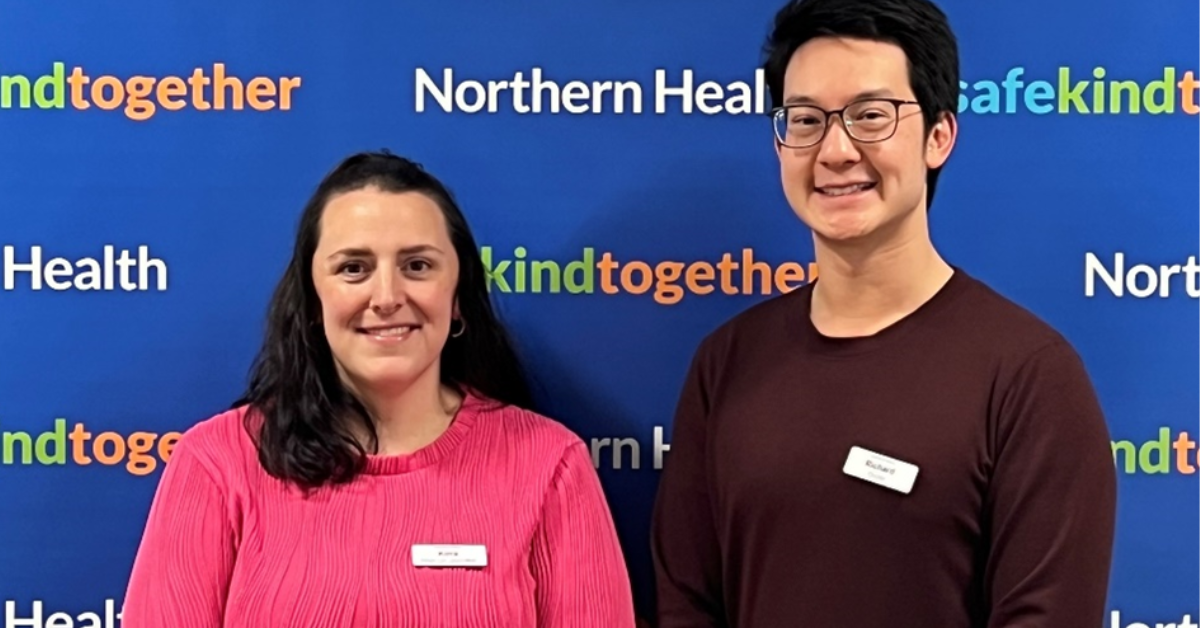 Northern Health's primary care liaison unit – Kirra McGaw (left) and Dr Richard Sia (right). Photo credit: Northern Health.
---
GP liaison teams provide a vital link between hospitals and community-based GPs.
We recently had a chat with Northern Health's Primary Care Liaison Unit to learn more about its work.
Meet the team
Kirra McGaw has been with the unit since March 2022. Prior to this, she worked as a nurse and practice manager in Melbourne's northern suburbs and CBD for over 16 years.
She is passionate about improving communication with GPs, practice nurses and managers.
Dr Richard Sia is new to the role. Richard has extensive history with the organisation, including completing an internship and general stream hospital medical officer training at the Northern Hospital, followed by a stint at the local fever clinic and vaccine hub.
In addition to his role at the unit he also works as a GP at SIA Medical Centre in Montrose and Essendon, Moonee Ponds primary priority care centre and the Victorian Virtual Emergency Department.
Richard is passionate about teaching, quality improvement and boosting patient care. When not working he enjoys running, travelling and podcasts.
"We enjoy meeting people from the hospital, local practices and the community, and are excited about education events and projects we have coming up," Kirra said.
One of team's responsibilities is assisting GPs by filtering queries and connecting them with the right department within the hospital. It also supports GP education, a GP advisory group and contributes to a shared maternity care collaboration.
Current initiatives
The team works on identifying and implementing strategies to improve communication and enhance patient care between Northern Health and community-based GPs.
Current initiatives include:
Promoting Northern Health's medical community virtual consult service, providing GPs access to hospital-based specialist expertise for community-based complex patient management.
Ensuring Northern Health's GP advisory group meets on a quarterly basis to enhance collaboration with health care providers and prioritise pressing issues.
The creation of an education training calendar for GPs to easily view upcoming opportunities.
Redesigning the Northern Health GP newsletter using an online platform, to make it more easily accessible.
The team also regularly collaborates with North Western Melbourne Primary Health Network to deliver education sessions, and to communicate vital information from the hospital to GPs in the catchment.
Stay in the loop
The team provides quarterly updates to primary care providers. To subscribe to its newsletter please email nh-primarycareliaison@nh.org.au with your name, clinic and profession.
For more information visit Northern Health's website.
GP liaison public hospital units in our region