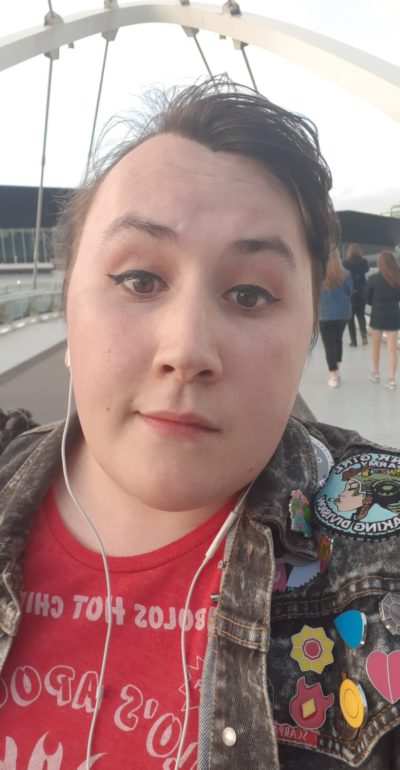 Your Community Health is a community health service, which is located in Darebin but available to everyone in Melbourne's diverse northern suburbs. The organisation operates services across all local government areas, through a combination of outreach, client-based and centre-based activities and co-located services. Your Community Health provides a wide range of medical, dental, mental health and social support services, as well as aged care, LGBTIQ, Aboriginal and Torres Strait Islander and refugee health.
Research conducted in Australia reveals that there are high demands for quality medical services for Trans and Gender Diverse (TGD) people and that their needs are not being met. To support the trans, gender-diverse and non-binary (TGDNB) community, Your Community Health has established a clinic at its Preston (PANCH) site that provides people with access to a trans and gender diverse peer navigator.
The role of the peer navigator is to begin conversations with people who may want to medically affirm their gender identity by accessing hormone therapy or surgeries. The peer navigator can help develop a care plan and a referral pathway to a GP and other health services.
We spoke to Peer Navigator Elle Void and Project Manager Jeremy Wiggins about this vital work.
Elle Void: "As a peer navigator I use my lived experience to support clients in accessing safe and affirming services and ensure that their voices are heard in developing their health care goals. I can bring together my professional skills in supporting clients with my lived experience of navigating the heath system."
"The PANCH site is a multidisciplinary clinic. We have co-located specialist endocrinology and psychiatry services from the Austin to provide further support and ease of access for clients. We have also been ensuring all our staff undertake cultural sensitivity training in TGD sensitive practice so that we are a safe, welcoming and accessible site for community members."
Your Community Health has established an expert steering committee of experienced TGD community members. The people on this committee come from diverse backgrounds and ensure the project is well informed from different perspectives. The project manager and peer navigators are also members of the TGD community.
Jeremy Wiggins "This is an innovative model of care for patients. This is the first time a state government has invested funds in TGD health by embedding it within a community health setting. We are also committed to a human rights-based model of health care that is underpinned by self-determination and respect and ensures that clients are the drivers of their own goals and plans.
The actual practice itself is based on a credible evidence base that is endorsed by relevant Australian health associations and peak bodies and is in accordance with international standards of care. So, the medicine itself is not new, what is different is that we are working in a multidisciplinary setting with supports as required by the clients. We will also have scope to support clients in regional locations with the establish of the Ballarat clinic."
"Feedback from our TGD team and the TGD community has been immensely positive and they are working alongside us to lead the way. We are working towards being a flagship service for the future of TGD health care and we need GPs to come on board to be a part of this change. We are currently recruiting GPs who would be keen to work in our Preston clinic with our team. This is an exciting opportunity and all of Australia will be watching the success of this project so that they can learn from us."
Do you have a case study you would like to share with our readers? Please email primarycare@nwmphn.org.au