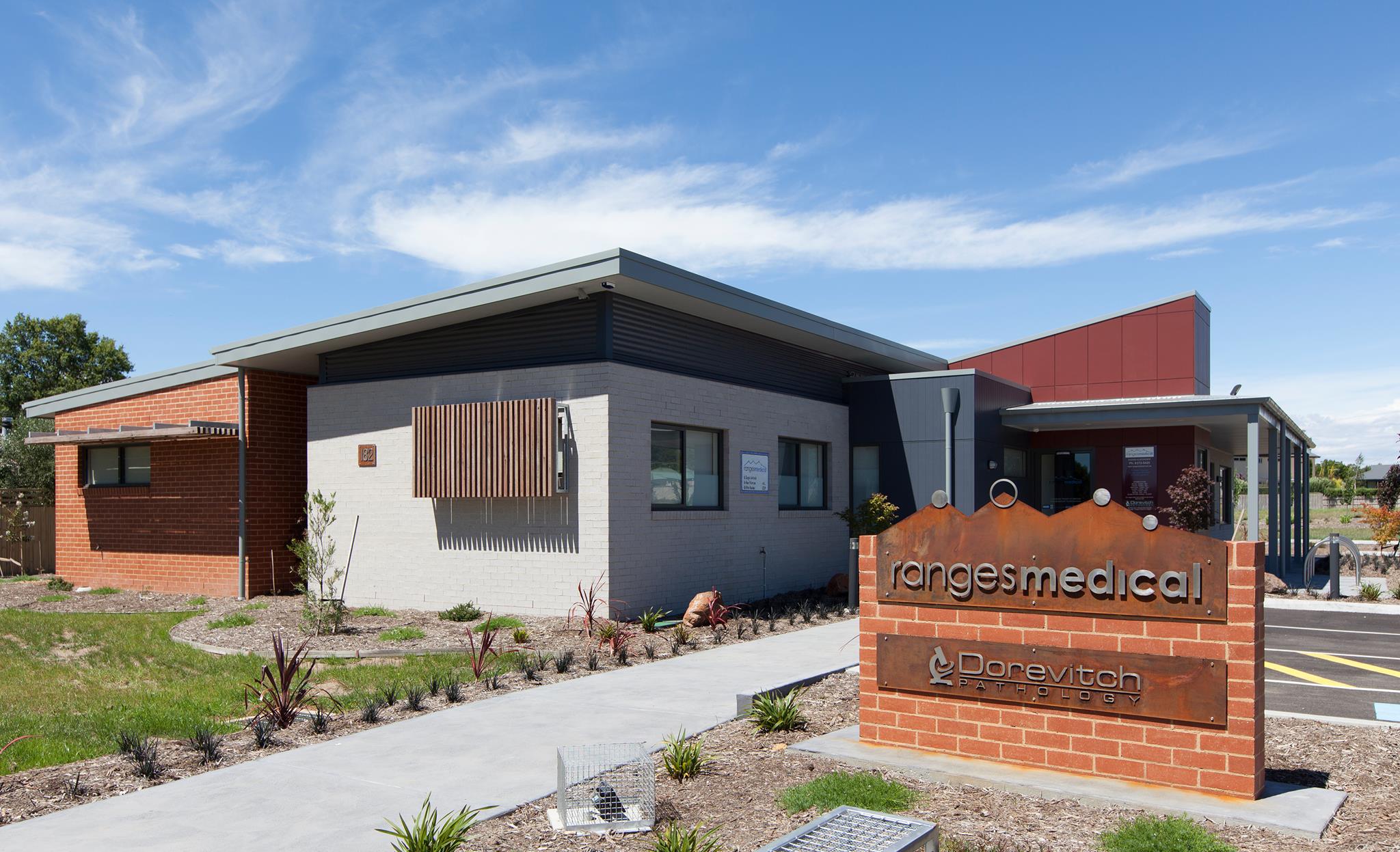 We spoke with Jenn Spencer-Stewart, the practice manager at Ranges Medical, about the growth of this young practice.
About the practice
Ranges Medical was the dream of three local GPs: Dr Anne Peterson, Dr Peter Dawkins and Dr Jacques de Groot. The practice opened five years ago on a greenfield site in New Gisborne. It is a purpose-built, sustainably designed building bathed in natural light.
Jenn Spencer-Stewart: "The team had a vision for a high-tech modern practice with old fashioned family practice values, staffed by locals and focused on continuity of care for the Macedon Ranges community. One of the principals has a passion for skin cancer medicine and minor procedures, so this has become a significant part of our practice.
"Skin cancer services are provided by two trained GPs and a trained nurse using sophisticated Molemax technology. We have recently expanded our skin services to include dermal therapies using an intense pulse light (IPL) machine.
"As the practice has grown, in addition to expanding our general services we have also sought GPs with other specialist interests that meet the needs of our community such as sexual health, wellbeing and counselling, and services for the LGBTIQ community."
Skin cancer education at Ranges Medical
For several years the GPs and allied health team at Ranges Medical have offered locals free "Med+" health talks on topics including skin cancer, asthma and menopause.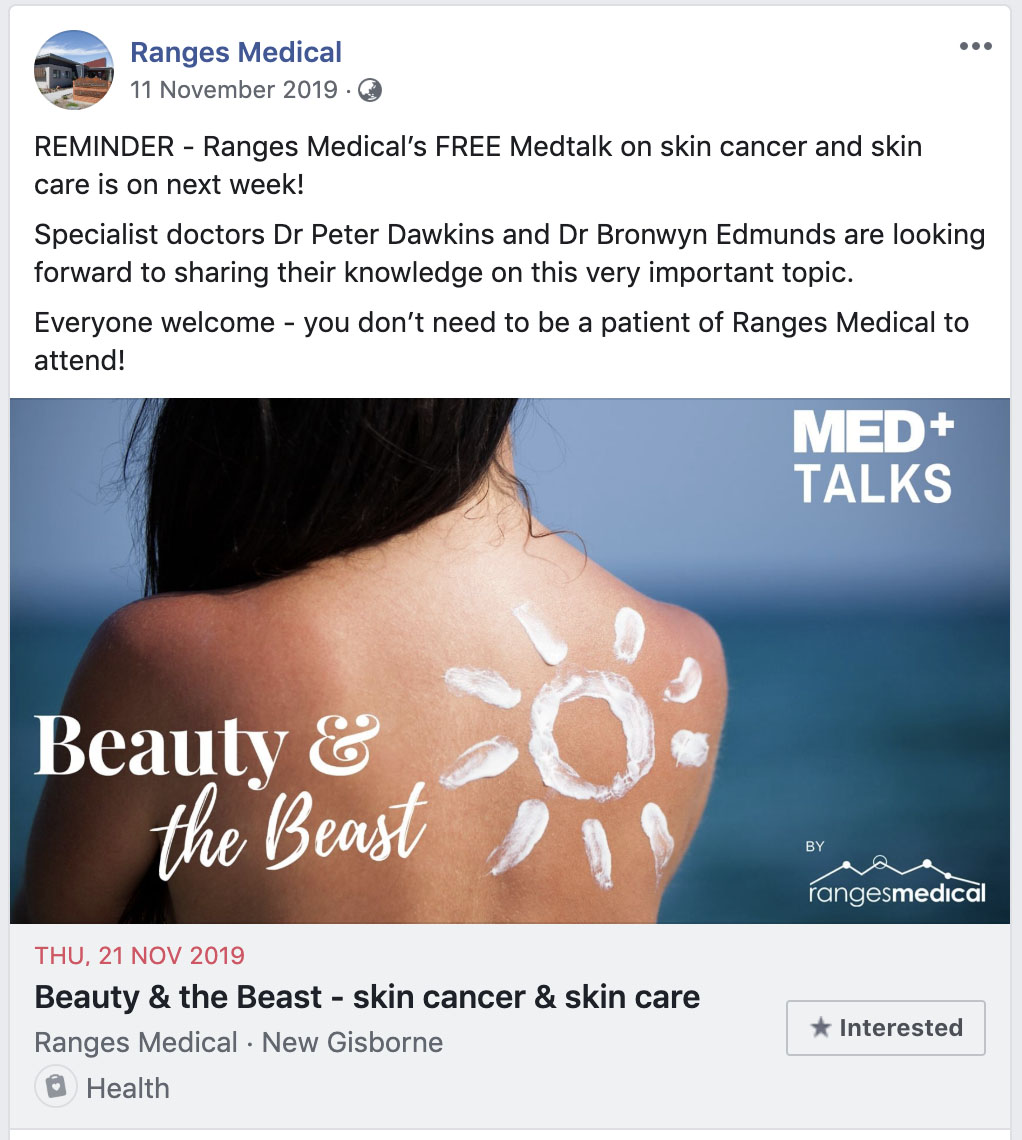 Jenn Spencer-Stewart: "We have created fliers on these and other topics to encourage patients to arm themselves with information about relevant health matters and encourage them to take ownership of their own health for life. We also post information and links to relevant and trustworthy health sites on social media and our website." 
"After several mishaps and tech issues at other venues, a recent extension to our building has included a large community space with built in 'smart' presentation IT. This space can, amongst other purposes, seat up to 100. Hosting Med+ talks in our own venue has seen an increase in attendance numbers.
Keeping up with demand
Demand for skin services at the practice continues to grow as word gets around the local area. 
Jenn Spencer-Stewart: "We have a male and a female GP with skin cancer medicine training consulting from the practice to cater for all patients' comfort. Over time we recognised patient demand for additional skin services, so we introduced IPL treatments. Working with our clinical team, our dermal therapists can treat a range of clinical and cosmetic issues such as rosacea, spider veins and unwanted hair. 
Collecting and responding to feedback from patients and the practice team
The Ranges Medical team took the innovative step of surveying attendees at its recent Med+ talk, Beauty and the Beast: The fundamentals of skin cancer and treatments, skin health, and restorative services.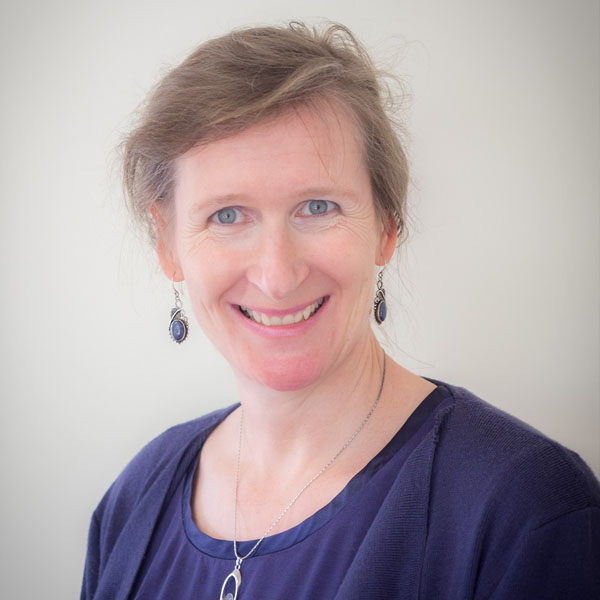 Attendees reported that the session was informative and increased their awareness of skin care. The practice team received valuable feedback that attendees weren't aware of the full range of services at Ranges Medical.
Attendees also provided tips on how to improve the Med+ talks. This information will help the practice continue to improve its health promotion and advertising to new and existing patients.
Jenn Spencer-Stewart: "As a small, semi-rural practice with a team of locals, most changes and enhancements to our practice involve input from the whole team.  Our skin cancer services and education have been well received by our entire team, and most have availed themselves of the service (and encouraged their partners and children to do so also).