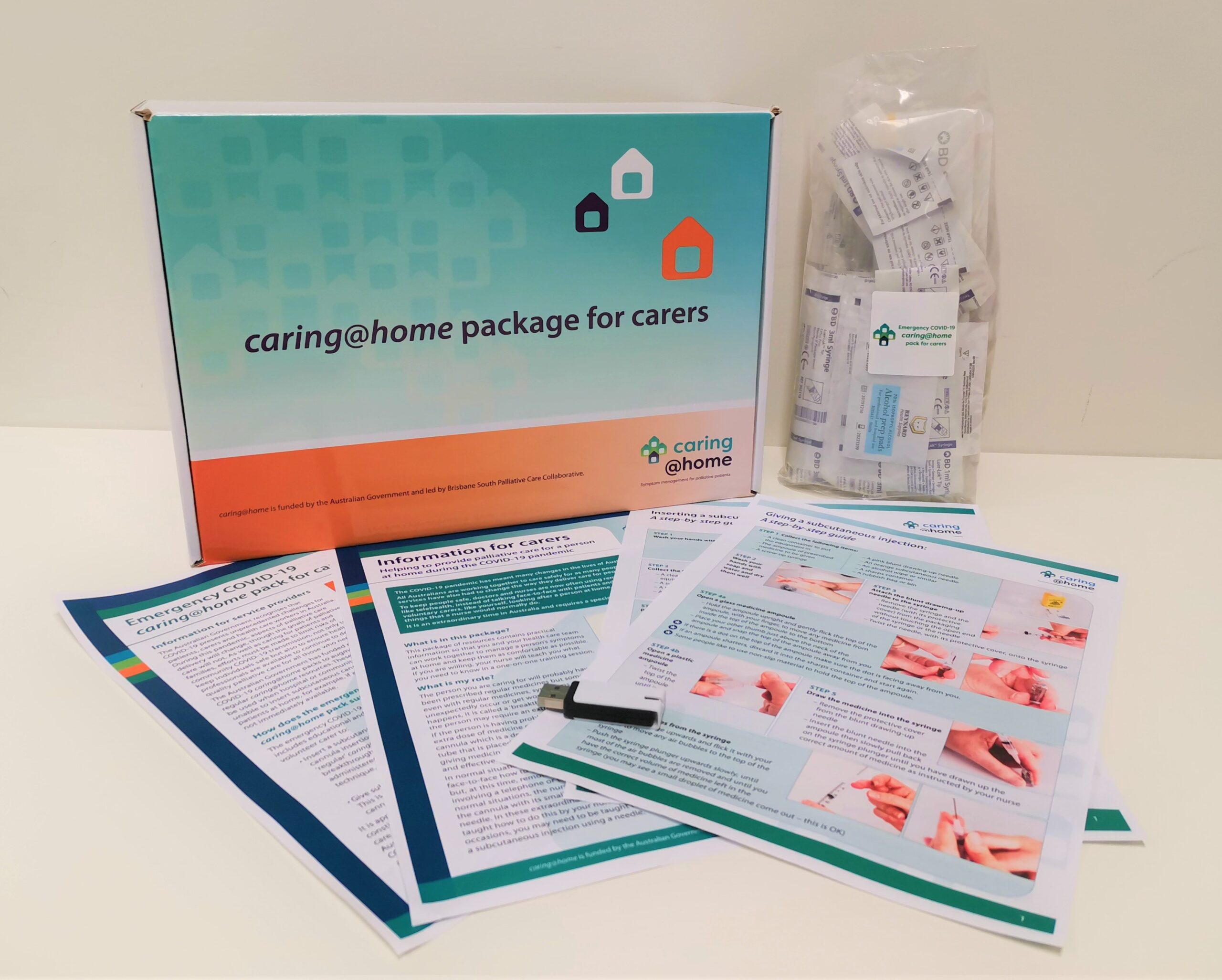 To assist clinical service providers during the COVID-19 pandemic, caring@home have produced augmented caring@home packages for carers. These include an Emergency COVID-19 pack to support home-based care and help limit risks of community COVID-19 transmission. The packages are funded by the Australian Government.
Using the resources contained in the Emergency COVID-19 packs, health professionals can remotely teach volunteer carers how to insert a subcutaneous cannula or give a subcutaneous injection.
The augmented caring@home package for carers is free and includes:
• Regular caring@home package for carers
• Emergency COVID-19 pack:
Starter pack of clinical items for training and practise
Step-by-step guides, information sheets and short training videos on USB.
More information about the inclusions in the augmented package for carers and the Emergency COVID-19 pack can be found on the caring@home website.
*The Emergency COVID-19 pack can be easily removed, and the remaining 'regular' package used for patients not at risk, or diagnosed with COVID-19.
Disclaimer: This article was provided by caring@home. While every effort has been made to ensure the information is accurate, North Western Melbourne Primary Health Network does not warrant or represent the accuracy, currency and completeness of any information or material included within.