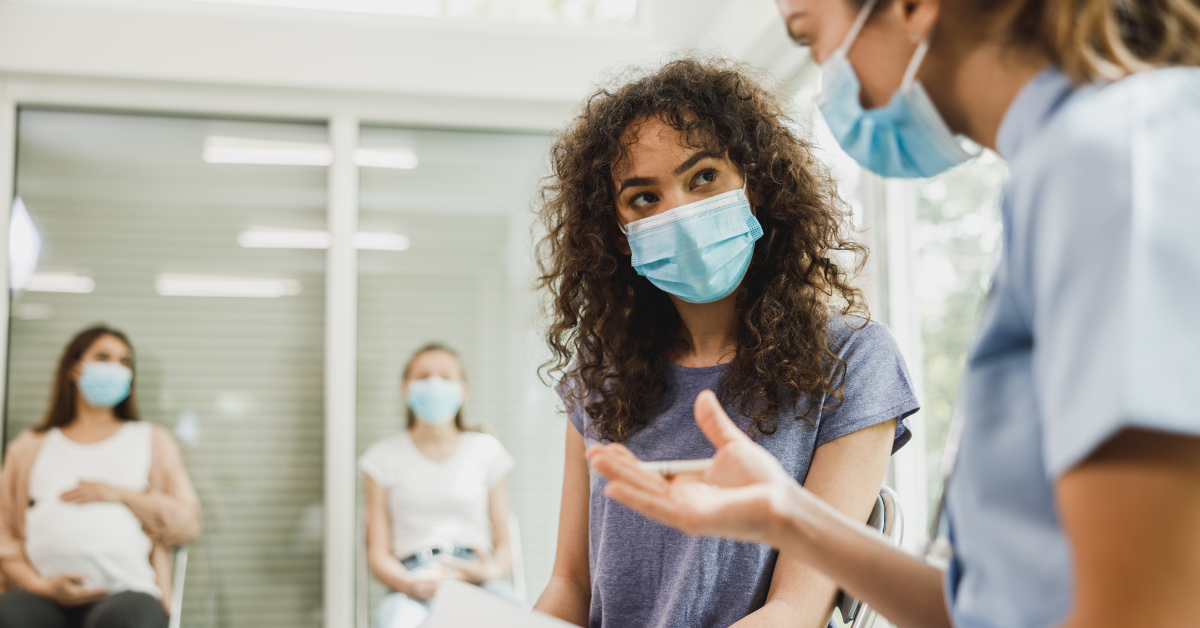 The Victorian Government recently announced a short-term funding extension for some of its state funded general practice respiratory clinics. However, they are expected to eventually close their doors. When they do, the buffer that has existed between general practice and emergency departments since the early days of the COVID-19 pandemic will disappear.
If you are not already seeing COVID-19 positive and other respiratory patients face-to-face, it looks like you will very soon have to work out ways to do so.
Here are some ideas that might help.
For all patients:
continue screening questions to avoid infectious and non-infectious patients mixing in waiting rooms
have dedicated waiting areas for infectious patients, inside or outside
have clear infection control protocols in place
make sure all staff are up-to-date with COVID-19 boosters and influenza vaccinations
provide appropriate PPE for practice staff and clinicians
consider ventilation requirements.
For infectious respiratory patients:
Broadly speaking there are 4 main models of care for seeing infectious respiratory patients face-to-face. Consider which one(s) are suitable for your practice. They are:
A dedicated indoor isolation/infectious room with separate waiting area.
Dedicated times to see respiratory patients in usual indoor areas, with a buffer period before non-respiratory patients arrive.
A dedicated outdoor room, shed, pod or tent and waiting area for respiratory patients.
A dedicated outdoor waiting area and contact with reception and clinicians bringing patients directly into usual consulting rooms.
Practical tips for PCR testing
COVID-19 testing with RATs is suitable for the majority of people. However, some vulnerable people, especially those who qualify for antivirals, may still require PCR testing. Antivirals must be prescribed by Day 5 and some people have early negative RATs, so it is advised that patients with a respiratory illness and early negative RAT get a PCR test to double-check.
When GPRCs eventually close it will be more difficult to get PCR testing for patients who require it.
Here are some practical tips for PCR testing:
Include in COVID-19 treatment plans clear advice on when to get a PCR test – for instance, if a patient with a respiratory illness is RAT-negative RAT on Day 3
Decide what to tell patients about where to get a PCR test and include this on the COVID-19 treatment plan.
Encourage telehealth appointments to arrange any pathology forms
Offer testing on site
Use a local laboratory testing site – see this map for locations
Give patients a pre-prepared PCR test kit and pathology form to self-test as and when instructed
Have self-test PCR kits and pathology forms available for collection outside the practice
The Strengthening Medicare General Practice Grants Program offers the opportunity for general practices to invest in infrastructure changes including minor capital works to make this possible. Physical constraints and costs of set up have been barriers for general practices seeing COVID-19 positive and other respiratory patients face-to-face. Grants can be used for one or more of these 3 investment streams:
Enhancing digital health capability – to fast-track the benefits of a more connected health care system to meet future standards.
Upgrading infection prevention and control arrangements – to support the safe, face-to-face assessment of patients with symptoms potentially indicating infectious respiratory diseases such as COVID-19 and influenza.
Maintaining or achieving accreditation against the Royal Australian College of General Practitioners Standards for General Practices (5thEdition) – to promote quality and safety under the National General Practice Accreditation Scheme.
 Here are some ideas general practices could consider under investment stream 2:
complete an infection control audit then use the funds to make improvements
complete a ventilation audit and purchase any new equipment recommended
purchase air purifiers
modify an existing outdoor space to use as a waiting area for respiratory patients
set up doffing and donning stations
purchase additional waste disposal containers
purchase and install screens at reception to reduce droplet transmission.
The Quick Reference Guide for general practices includes some suggestions for how practices may utilise the grants.
For more information or to register for a grant, see here.