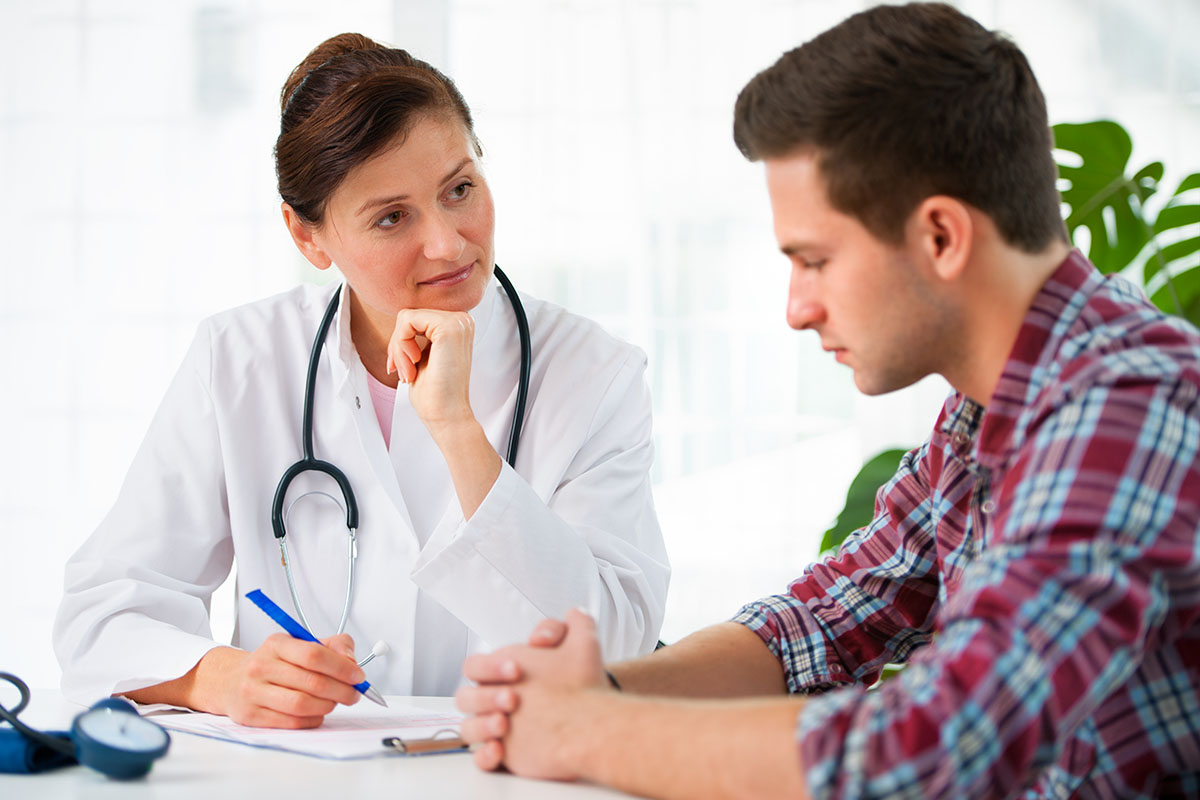 By Dr Jeannie Knapp
C4.1 A Our patients receive appropriately tailored information about health promotion, illness prevention, and preventive care.
What is health promotion?
The World Health Organisation defines health promotion as 'the process of enabling people to increase control over, and to improve, their health'.
Health promotion focuses on prevention and protection, rather than treatment, of populations and individuals. It focuses on factors and behaviours that cause illness and injury, rather than the illness and injury itself.
Prevention is often defined as having three levels:
Primary: promotion of health and the prevention of illness. For example: immunisation and making physical environments safe.
Secondary: early detection and prompt intervention to correct departures from good health or to treat the early signs of disease. For example: cervical screening, mammography, blood pressure monitoring and blood cholesterol checking.
Tertiary: reducing impairments and disabilities, minimising suffering caused by existing departures from good health or illness and promoting patients' adjustment to chronic or irremediable conditions. For example: prevention of complications by self-monitoring of defined parameters, supported by their GP.
Why is it important to target men for health promotion?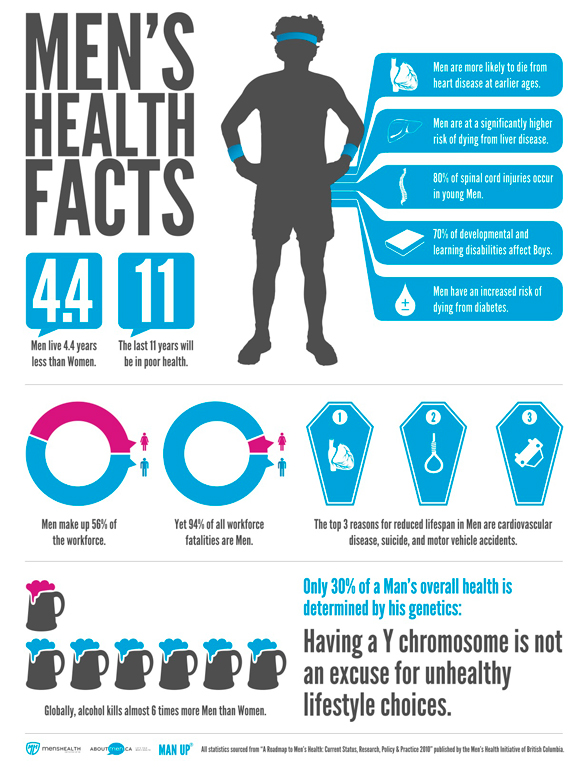 Australian males die at higher rates than females from almost every non-sex-specific health problem. This is issue is particularly stark in terms of suicide, coronary heart disease and lung cancer. Overall, for every two women who die, three men die (source).
Male deaths outnumber female deaths in every age group apart from the 65+ group, and this is only because so many men die before reaching retirement. These figures also hold true among children. Of deaths due to accidents or drowning, boys account for two out of three deaths (source).
Compared to women, men are less likely to visit GPs frequently, have shorter visits and only attend when their illness is in its later stages.
How can I meet this indicator and make my practice more friendly for men?
There are a number of ways that you can meet this indicator and encourage men to engage with your practice.
Physical changes to your practice
Have men's health resources and magazines in your waiting room.
Provide men's health information on the practice's website.
Run preventive health activities specifically for men, such as diabetic education groups and groups to help patients quit smoking.
During consultations
Adopt a culture of "every patient, every time" for health promotion and prevention. Men often present for acute issues and not preventative activities, so strike while the iron is hot. For example: turn a common cold consult and work certificate request into a health check-up.
Make it easier for men to come back for tests and results. Men don't often return for tests, so doing them on the spot (where appropriate) may increase uptake of a test. For example: screening lipids tests do not need to be fasted – they can be done on the spot.
Use preventive health guidelines and resources targeted at men such as those from Healthy Male (formally Andrology Australia).
Encourage men to be aware of their health and health issues facing men as a group through popular activities like Movember.
Practice systems and processes
Have a recall system in the practice specifically for men's health checks.
Have a reminder system to advise patients of screening activities and prompt them to take part.
Educate your practice team on men's health issues and some of the reasons for later presentations by men. Women are often more familiar with the health system as they are more likely to spend more time with doctors discussing their health and children's issues; men may have been coaxed into seeing a doctor, so they should be encouraged to ask lots of questions and asked to make more consultations for complicated problems. Many men have been raised to be self-reliant and to conceal weakness and pain; they may think showing and talking about this is unmanly.

Be aware of local men's health programs such Men's Sheds and the Sons of the West.
Where can I find more information?
Resources for general practice
The RACGP has a number of resources on prevention and health promotion for general practice:
HealthPathways Melbourne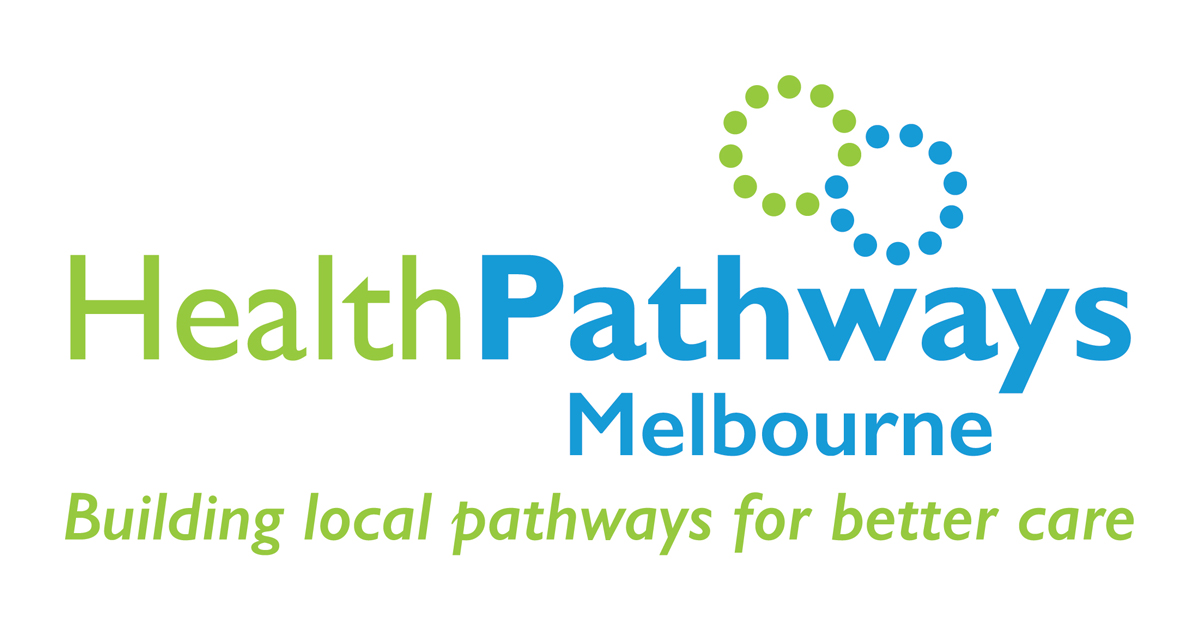 Find a comprehensive list of Prostate Cancer pathways, including a Screening pathway to encourage the uptake and discussion of the benefits of screening to patients.
The Suicide Prevention pathway can be referenced when treating at-risk male patients to ensure best practice assessment and management strategies are used.
Refer to the Screening and Detection of Diabetes and Pre-diabetes pathway for evidence-based approaches to the screening and diagnosis of diabetes.
You can access the Absolute Cardiovascular Disease Risk Assessment pathway for managing patients at risk of CVD.
If you do not have access to HealthPathways please contact info@healthpathwaysmelbourne.org.au
Disclaimer: This article was provided by Dr Jeannie Knapp. While every effort has been made to ensure the information is accurate, North Western Melbourne Primary Health Network does not warrant or represent the accuracy, currency and completeness of any information or material included within.