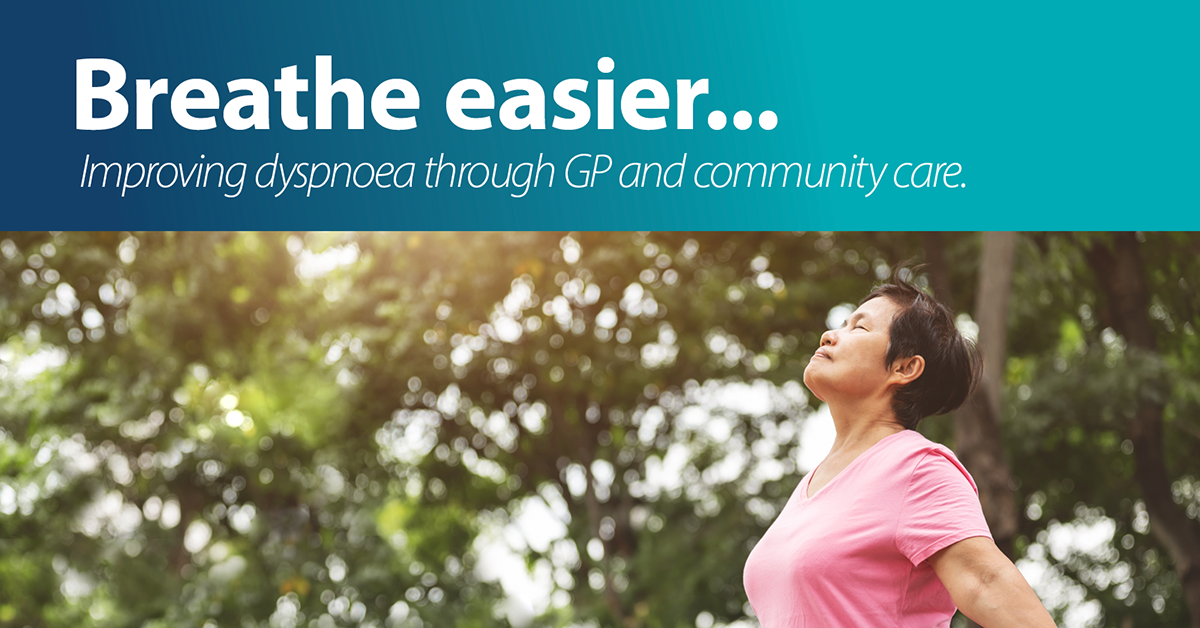 The Collaborative's new dyspnoea pathway is now available for primary care clinicians.
Dyspnoea (or shortness of breath) is a condition that makes people feel that they are unable to get enough oxygen into their lungs. This can be distressing and quite scary.
Dyspnoea can be even more challenging when combined with other conditions like heart failure and chronic lung disease. It can lead to feelings of emotional stress and social isolation, and often multiple hospital admissions.
The Collaborative's Dyspnoea Pathway Pilot aims to improve the quality of life for people who have dyspnoea and chronic obstructive pulmonary disease (COPD) or heart failure (CHF). The pathway will:
mean more people have access to quality care in their local community
help general practices and community health providers to better manage dyspnoea, COPD and CHF
help more people experiencing these conditions to stay out of hospital as much as possible.
Through this pilot we can help develop and build the capacity of GPs to treat and manage patients more effectively in primary care. The pathway was developed through a collaboration between The Royal Melbourne Hospital, community health providers, North Western Melbourne Primary Health Network (NWMPHN) and local GPs. We wanted to improve discharge information, and make it easy for GPs to request advice – when they need it – from a general medicine doctor at the hospital.
Cohealth and Merri Health are also providing community navigators to support people to stay well and connected – to improve their overall wellbeing.
 To find out more visit nwmphn.org.au/dyspnoeapathways or collaborative.org.au/dyspnoea
The Collaborative is a partnership between North Western Melbourne Primary Health Network (NWMPHN), The Royal Melbourne Hospital (RMH), Merri Health and cohealth, working together to create better pathways for people with complex chronic disease.