Issue 38 | May 2023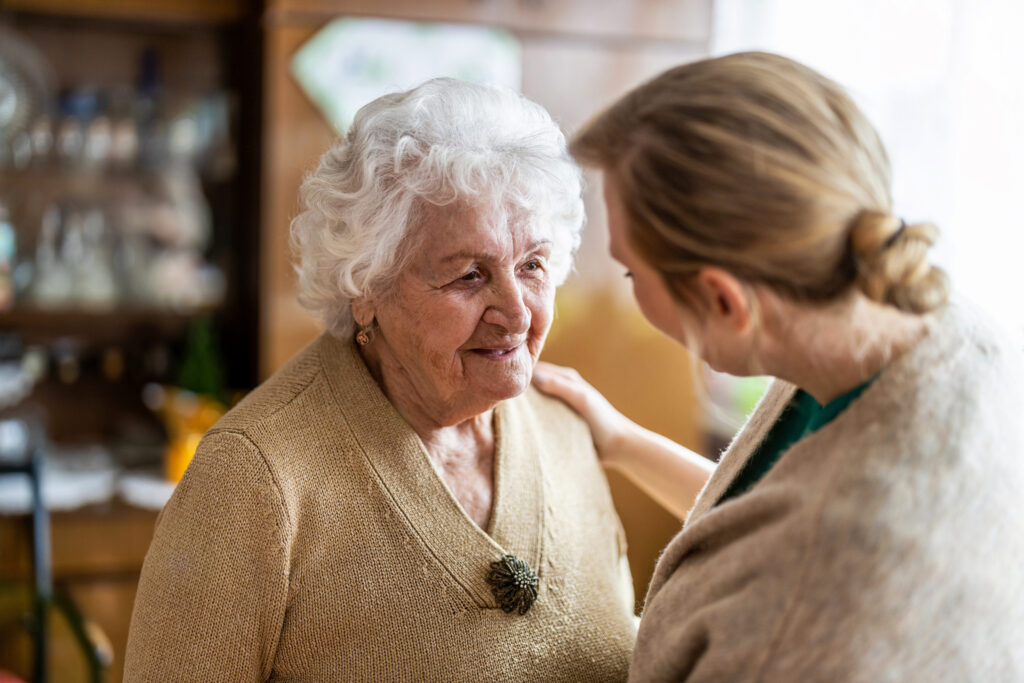 New directory and resource pack to help people living with dementia, their families and carers
North West Melbourne Primary Health Network (NWMPHN) has launched Dementia Directory, a new resource that lists support services for people with the condition, their families and their carers.
Services listed are arranged by location, and includes physical and mental health supports, respite care, exercise classes, online courses and carer support.
The directory was created with Eastern Melbourne Primary Health Network and is designed to complement information available through My Aged Care and Dementia Australia.
New dementia information sheets providing quick references to major support services are also now available. The sheets are available in English, Greek, Italian, Simplified Chinese and Vietnamese. Find them here.
The directory and the information sheets were developed using funding from the Australian Government, in response to the findings of the Royal Commission into Aged Care Quality and Safety.
To do so, we engaged with more than 200 people, including those living with dementia, carers, and health professionals.
We thank everyone involved.
---
Community update
---
Support is now available to help you manage chronic pain
Chronic and persisting pain affects one in 5 Australians over 45, and finding the right support can be challenging.
To address this NWMPHN funds an innovative chronic pain service at Merri Health, in Melbourne's north.
The service can help you to self-manage and recover from pain. It provides individual and group therapy sessions to support you to:
learn more about chronic pain
learn pain management skills and strategies, and to apply them to your life
improve your confidence in living your best life, despite pain.
More than 260 clients have been to the service since it started, with 83 per cent reporting that they made some improvement.
"It was very effective! It has greatly helped me in managing my stress and anxiety related to pain and as a consequence reduced the pain itself," said one client.
The service is available for anyone 18 and over who has experienced pain for longer than 3 months and who lives in Darebin, Hume, Macedon Ranges, Melbourne, Merri-bek, Moonee Valley, and Yarra local government areas.
For more information click here or call Merri Health on 1300 637 744.
X
A new resource for those affected by miscarriage
A miscarriage is the loss of a pregnancy before 20 weeks gestation. They are common experiences and can be very stressful, emotional and confusing.
Miscarriage Australia provides all the information you may need. Its website covers myths and facts, treatment options, how to care for yourself and where to seek help and support.
Information is based on research evidence and is informed by experts and health care providers. Find it all here.
Stay up to date with your health with the my health app
"It's like my assurance. It's like having a virtual carer with me all the time." – Ricki Spencer, transgender sociologist, disability activist, digital health advisor and member of NWMPHN's People Bank.
The new my health app by the Australian Digital Health Agency lets you view key health information that you, your health care providers or representatives have uploaded to My Health Record. This includes:
medicine information history
pathology results, including blood and COVID-19 test results
proof of vaccination history and upcoming immunisations
allergy and reactions information
hospital discharge summaries
advance care planning documents.
"It just makes life so much easier! You don't have to keep re-telling your story. It's your voice – for you. It's your footprint of who you are."
Find out more here.
Need help with end-of-life matters? Check out the Precious Time
Precious Time is a website and resource collection built by NWMPHN in association with design company Portable. Launched earlier this year, it comprises information for patients, their families, friends and loved ones on the many difficult matters that arise from an end-of-life diagnosis.
It provides expert advice on how to talk about dying, how to live fully supported and with dignity, how to sort out legal and financial issues, and many other issues. It also features a lively blog, and a searchable database containing more than 400 organisations and businesses that provide useful services.
To mark National Palliative Care Week, which runs May 21 to May 27, a short film explaining the creation of Precious Time has been released. You can find it here.
---
Recipe
---
Ingredients: 
spray olive or canola oil spray
3 onions, roughly chopped
2 cloves garlic, chopped
3 cups salt-reduced chicken stock
1 cup water
500 g frozen peas
1/2 cup mint leaves
to taste pepper, to serve
4 tbs low-fat natural or Greek yoghurt, to serve
4 slices grainy bread or roll, to serve
Method:
Heat a large pot and spray with oil. Add onion and cook for 5 minutes over medium-high heat, stirring often until softened but not browned.
Stir in garlic, cook for 1 minute then add stock and water and bring to the boil. Simmer for 2 minutes then add peas and mint.
Bring back to the boil and simmer, covered, for a further 2 minutes, ensuring peas remain bright green.
Remove from heat and puree with a stick mixer or in batches in a food processor or blender until smooth.
Ladle soup into bowls, season with pepper and serve immediately with a swirl of yoghurt, mint leaf garnish and bread.
Recipe courtesy of Live Lighter.
Want to get more involved?
Our People Bank is a register of people who would like to help us to improve the health of people in north western Melbourne.