Priority Primary Care Centres
Our priority primary care centres (PPCCs) are now providing care for people with conditions that require urgent attention but not an emergency response.
The clinics are supporting nearby hospital emergency departments by providing GP-led care for urgent but non-life-threatening conditions such as mild infections, fractures and burns. They also offer pathology and imaging services onsite or nearby.
Care is be available to anyone with or without a Medicare card, at no cost to the patient. (Costs may be required for imaging, pathology and other services.)
A map and more information on the clinics in our region is available below. You can also visit the Better Health Channel website to book at a clinic near you.
When to visit a PPCC
If your condition is serious, but not life-threatening*, you can visit a PPCC instead of waiting in an emergency department. They have GPs and nurses who specialise in providing urgent care.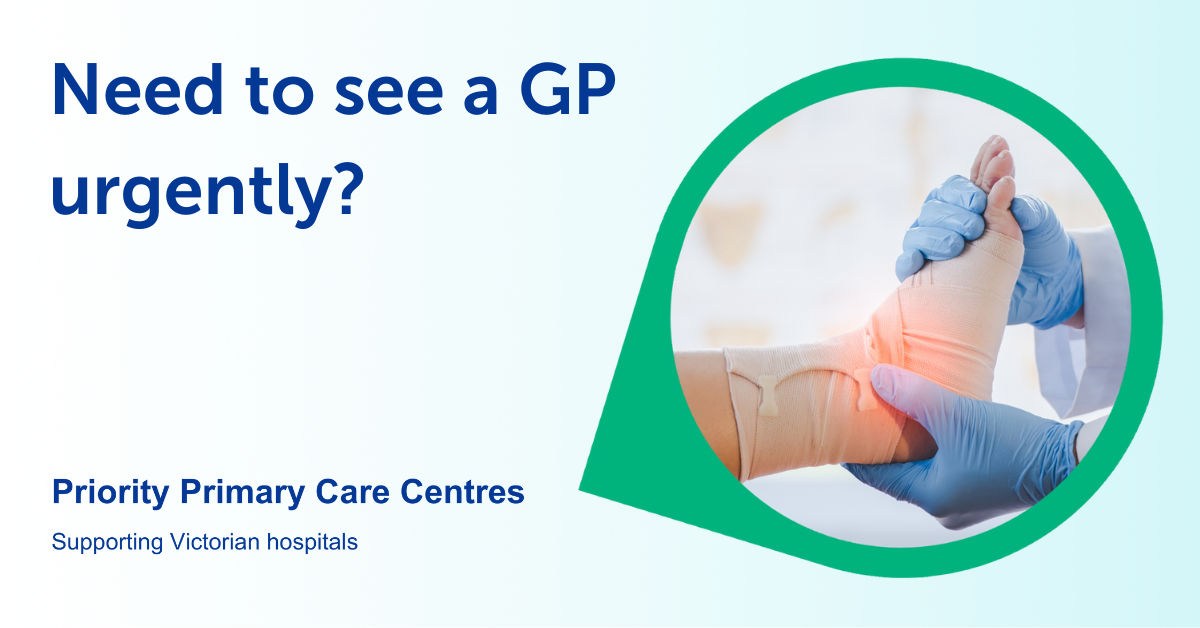 They can treat conditions including:
mild to moderate infections
fever
pain when urinating
suspected minor fractures and sprains
back and muscle pain
minor cuts, burns, and insect or animal bites
heartburn, vomiting, nausea
headaches, migraines and brief fainting
constipation, diarrhoea, abdominal pain
allergies and rashes
light bleeding in the first trimester of pregnancy
mild to moderate asthma attacks, coughs and other respiratory symptoms.**
*Call Triple Zero (000) or visit your nearest emergency department if you or someone you know is experiencing an immediate life-threatening emergency.
**If you have tested positive to COVID-19, call the National Coronavirus Helpline on 1800 020 080 or visit the Victorian Government website to access the care you need. Anyone who is mildly unwell with respiratory symptoms (such as coughing, runny nose or fever) can book an appointment at a GP respiratory clinic.
PPCCs in north western Melbourne
The first two PPCCs in our region are now open:
Moonee Ponds PPCC (Supporting the Royal Melbourne Hospital)
34/46 Holmes Rd, Moonee Ponds
Phone bookings: (03) 9945 7777
Online bookings: mooneepondsmedicalcentre.com.au/priority-primary-care-centre
Sunshine PPCC (supporting Sunshine Hospital)
421 Ballarat Road, Sunshine
Phone bookings: (03) 8539 2772
Online bookings: sunshineppcc.com.au
Email bookings: info@sunshinecitymedical.com.au
Map of all Victorian PPCCs
Tip: click the icon at top left to view sites opening soon (these locations are approximate).
PPCCs are commissioned by primary health networks with funding from the Victorian Government.