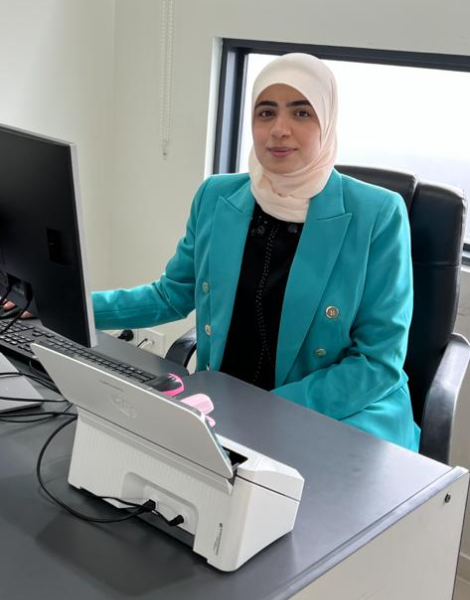 While waiting for the outcome of her practice's accreditation survey, Fawkner Health Care Practice Manager Farah Alkhayat was keen to get some quality improvement activities underway.
Fawkner Health Care is a 100 per cent bulk billing practice in Melbourne's north west. It has 4 GPs who have worked there for many years, developing long-term relationships with many patients. Fawkner's population is ageing so the practice's patients are generally older than average, and from diverse cultural backgrounds.
The practice had limited capacity and decided to start small, setting achievable goals. Farah is also a pharmacist, working in this role 4 days a week, and aimed to get the entire team of clinical and non-clinical staff involved.
An achievable QI approach
Following a quality improvement (QI) meeting with North Western Melbourne Primary Health Network (NWMPHN), the clinic chose to focus on improving the proportion of its patients for whom alcohol consumption status is recorded. This is Measure 7 in the Practice Incentives Program Quality Improvement (PIP QI) Incentive program.
First, the clinical team met to discuss the gaps in the practice's data. Farah performed a CAT 4 data extraction, which was distributed to each treating GP, making them acutely aware of the gaps.
The team then set a goal and workshopped a plan to achieve it. GPs and practice nurses decided to record the alcohol consumption status of each patient they saw in a defined 3-month period.
Proper planning = outstanding performance
The results speak for themselves. In just one quarter, the practice increased the percentage of its patients with an alcohol status recorded from 6 to 32!
Even better, this figure is now over 35 per cent and steadily increasing. The data collection is now embedded in each consultation, which all patients have taken in their stride.
Farah said starting with something small and showing the results to the whole practice team made this a successful activity. This involved regular follow-ups with all staff, discussing good and bad results to ensure everyone understood the crucial roles they had to play.
Accurate data extraction and analysis was key to the project. NWMPHN's QI Program Officer Tricia Rainer supported Farah throughout the project, helping to get the most out of tools including the clinic's PIP QI data report and a QI template that aligns with the PIP QI Measure.
Continuous improvement
When Farah shared the results with the clinical team its members were excited to build on this foundation. It showed that QI does not have to be complex to have a tangible effect on patient outcomes – and the practice's eligibility for incentive payments.
Fawkner Health Care is now working on its next QI activity. This will focus on PIP Measures 1, 5 and 10 and recording lifestyle risk factors for patients with diabetes.
Resources
Our QI website hub includes:
To support data-driven QI, all accredited general practices are offered CAT PLUS software (CAT4 and Topbar) and training. This software and support are free. Learn more about NWMPHN's QI program.
For support with quality improvement please contact NWMPHN on (03) 9347 1188 or email primarycare@nwmphn.org.au