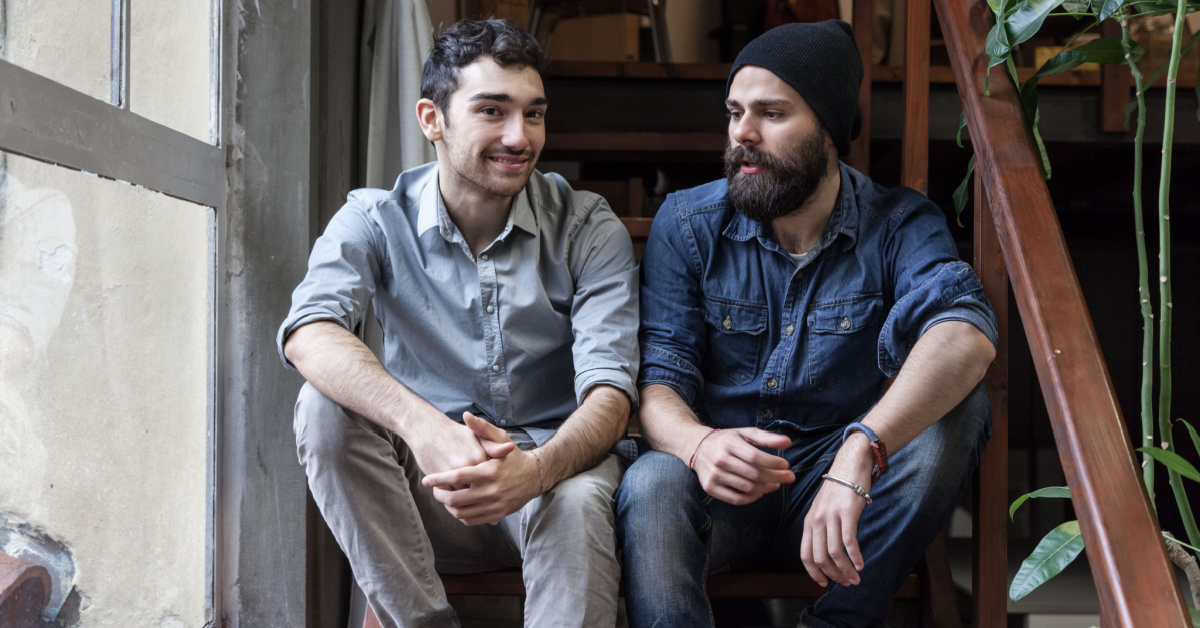 Statistics show that LGBTIQ+ people are more at risk than the broader population of suicide and suicide-linked behaviours.
Investigating ways to design suicide prevention and mental health support measures that are informed by, and safe for, the LGBTIQ+ community has been the subject of a five-year multi-pronged program, which wrapped up mid this year.
June 2022 marked the formal conclusion of a unique series of projects – enabled and co-designed by North Western Melbourne Primary Health Network (NWMPHN) – aimed at better understanding suicide and suicidal ideation among LGBTIQ+ communities.
The projects were part of the five-year National Suicide Prevention Trial, an initiative funded by the Commonwealth Government across 12 different sites across Australia.
NWMPHN applied to be part of the trial in 2017, and advocated for LGBTIQ+ communities to be included, with a sole focus on the needs and stresses of this demographic.
The primary aim of the projects was to increase the community's access to health care while removing barriers and stigma. This was achieved through extensive consultation with LGBTIQ+ health care service providers and the broader LGBTIQ+ population, particularly those members who brought with them the voices of lived experience.
The results included the development of an LGBTIQ+ suicide Aftercare Program, a mentoring program for LGBTIQ+ young people and their families, the LGBTIQA+ Suicide Postvention Response Plan and the development and delivery of LGBTIQ+ specific suicide prevention training programs.
The LGBTIQ+ Aftercare Program was delivered by Mind Australia and was designed to support LGBTIQ+ individuals experiencing thoughts or intentions of suicide.
LGBTIQ+ Mentoring Projects were developed to provide formal peer and mentoring support to individuals and families. Delivered by Drummond Street Services, people were matched with a mentor to reduce factors such as social isolation, which are known to contribute to suicide planning or attempts.
The LGBTIQA+ Suicide Postvention Response Plan was developed from a research project conducted by Switchboard and NWMPHN. The plan provides a set of guidelines, actions and procedures that can be used following the death by suicide of someone with connections with the LGBTIQ+ community. They help alleviate distress, reduce the risk of imitative suicidal behaviour, help bereavement and promote recovery of communities and individuals left behind to grieve.
As well as these projects, NWMPHN partnered with organisations to create training modules focused on LGBTIQ+ suicide prevention.
LivingWorks delivered LGBTIQ+ adaptations to their existing suicide alert training courses, safeTALK and ASIST.
In partnership with Thorne Harbour Health, an LGBTIQ+ Affirmative Practice training package was designed and delivered to mainstream service providers to build their capacity to provide gender affirming care.
And with the University of Melbourne, 2 training modules were developed to support health workers who are engaged with trans, gender-diverse and non-binary (TGDNB) clients. Early in financial year 2022-23 the modules were added to the university's School of Medicine mobile learning platform.
And while the research phase of all these projects has now ended, the work with the LGBTIQ+ certainly hasn't. Researchers, clinicians, community members and people with lived experience are now reviewing and refining the lessons learned, and incorporating them into a range of activities to address and support system challenges that impact those who have experienced suicidal ideation, have attempted suicide, or are bereaved by suicide.
You can find more information about NWMPHN's work with the LGBTIQ+ community on our website.
Is your health care organisation providing a safe and inclusive space for LGBTIQ+ people such as those in the video above? Our training modules can help you deliver better care.