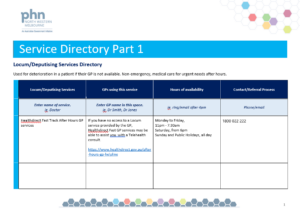 This directory comprises names, times and contact details for dozens of organisations that provide urgent health care outside standard operating hours.
We encourage you to identify relevant services in your region – including local ones such as locum and after-hours pharmacy services – and record them using our downloadable template.
A blank version of this template can be found here.