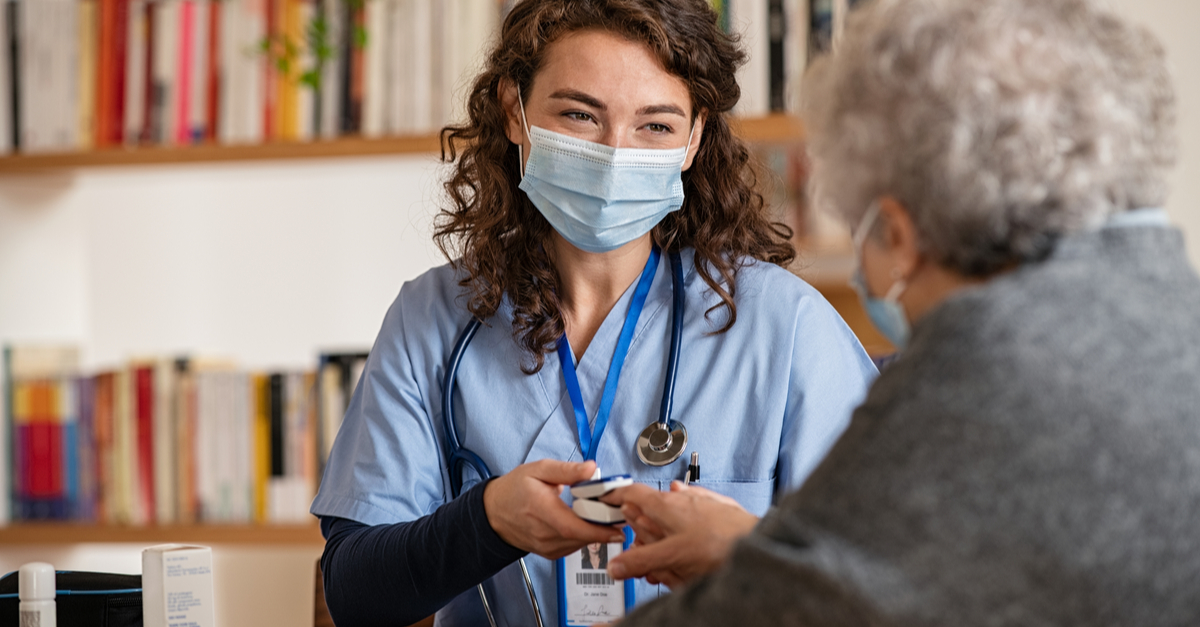 What is deferred care?
Deferred care is any care that did not occur at all or was delayed. This can lead to worsening of health conditions or delayed diagnoses.
During the COVID-19 pandemic a significant amount of routine and even urgent care was deferred. White et al note that "delayed health care access is a potential collateral effect of pandemic conditions, health rationing strategies and social distancing responses". There are many factors that have contributed to patients deferring care, including:
challenges negotiating care during the pandemic, including the effects of lockdowns
perceptions of the risk of accessing routine care during the pandemic
costs of care during times of financial distress
uncertainty about using different modalities of care, such as telehealth.
There are also service-level factors contributing to deferred care, including:
pausing of formal cancer screening programs
specialist service deferments, such as suspensions of elective surgeries
reduced capacity in health services due to forced closures and staff furloughs
staff and resources being redirected or absorbed due to COVID-19.
How bad is the deferred care pandemic?
Many commentators including Monash Turner Institute, the Australian Bureau of Statistics, Edge and Myers and Cancer Australia have shown that there has been a significant increase in delayed diagnoses.
Cancer Australia noted that in 2020 the diagnostic procedures for all cancer types were 8 per cent lower than expected.
Monash Turner Institute's recent report reveals one-third of Victorian adults delayed or avoided medical care, while 10 per cent avoided urgent or emergency care due to COVID-19 concerns.
Which conditions are most affected by deferred care?
While many conditions can be affected, in the general practice context the main issues are:
cancer screening programs – breast, bowel, and cervical
other screening and preventative care, for example, cardiovascular risk
cardiovascular care, especially late presentations
chronic disease management including diabetes care
mental health
sexual health and STIs.
Getting back to business
The prioritising of the pandemic and all things COVID-19 took up a lot of time and headspace over the past 2 years. From infection control protocols, learning new ways of working, then delivery of COVID-19 vaccinations and managing COVID-positive patients, there has been little time for "business as usual".
Staff numbers are down, staff furloughing has an ongoing impact, and stress levels and burnout are higher than ever. But as the crisis eases, do we have now the opportunity to start finding some joy in 'business as usual'?
We need to recognise that business as usual may never look the same again. Telehealth is here to stay, and most likely some infection control protocols such as social distancing and mask wearing will also remain for the foreseeable future. It is bizarre to think that we once had patients with respiratory symptoms sitting maskless in our consulting and waiting rooms.
However, can we now start refocusing on some proactive and preventative care? Can we start re-igniting our own passions rather than the day-to-day grind that COVID has given us? Can we start regaining some of the income that routine care – especially chronic care – can generate?
What is NWMPHN doing to support practices to manage the 'deferred care pandemic'?
NWMPHN prioritises support for general practices to address the impacts of deferred care. The priority areas are:
cancer screening
cardiovascular disease and other chronic disease management
sexual health and STIs
mental health.
NWMPHN activities include public communications campaigns and messages:
encouraging patients to return to care, for example our recent article in the Star Weekly Maribyrnong & Hobsons Bay
on telehealth versus face-to-face care
on cancer and other diseases to encourage re-engagement in screening and early diagnosis appointments.
NWMPHN is also hosting education sessions throughout 2022:
NWMPHN is implementing quality improvement projects on deferred care chronic disease management, and its QI activity templates are available for topics including cancer screening and cardiovascular risk assessments.
NWMPHN is also working with its General Practice Expert Advisory Group to better understand the issues practices are facing as we enter a post-pandemic world. This will guide its advocacy with state and federal governments.
More information
Visit HealthPathways Melbourne for the latest clinical and referral advice at the point of care:
Cancer screening
Cardiovascular disease
Chronic disease management
STIs and sexual health