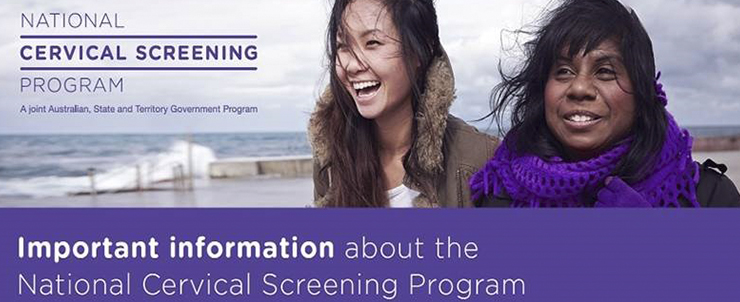 Editor's note 23 May 2022: the Australian Department of Health has provided an update for health care providers (.pdf).
The Australian Government has announced that self-collection will be an option for all participants under the National Cervical Screening Program (NCSP) from 1 July 2022.
Access to self-collection is currently limited to people 30 years of age or older and no more than every 7 years (2 or more years overdue). However, evidence shows that human papillomavirus (HPV) tests performed on self-collected vaginal samples are as safe and accurate as cervical HPV tests performed by a clinician.
Expanding the self-collection policy will offer women and people with a cervix participating in the NCSP a choice to screen using either a self-collected vaginal sample or a clinician-collected sample.
Self-collection is expected to improve overall screening participation rates, especially in under-screened populations including Aboriginal and Torres Strait Islander women, culturally and linguistically diverse women, and gender and sexually diverse people.
The current participation rate in cervical screening in Australia is 46.3 per cent. 70 per cent of all cervical cancers in Australia occurred in people who had never screened or were lapsed screeners.
People offered HPV testing using self-collected vaginal samples may be more than twice as likely to participate in cervical screening, compared with those offered testing on a clinician-collected sample.
Both methods of screening will still be accessed through a healthcare provider. Access through a GP ensures patients can still receive an examination if they need one. For example, patients with abnormal symptoms or other issues such as prolapse or sexual dysfunction may need an examination.
It is important to note that if a self-collected sample detects non-16/18 HPV, the next step is to return to collect a cervical sample for reflex liquid-based cytology. (HPV 16 or 18 still triggers referral directly to colposcopy as per the current pathway.) The expected rate of return tests is an estimated 6.5 per cent (the current proportion who test positive for non-16/18 HPV).
The changes to expand self-collection to all participants will commence on 1 July 2022. However, women and people with a cervix who meet the current eligibility criteria for self-collection can continue to be offered self-collection as an option for cervical screening now. This includes women who are 30 years of age or older and those who have never screened or are overdue for screening. Those participating in the COMPASS trial can access self-collection screening for all participants already.
More information
HealthPathways Melbourne
Visit HealthPathways Melbourne for clinical guidance at the point of care for:
Are you a GP or health professional in our region who doesn't have access to HealthPathways Melbourne? Request access online or contact info@healthpathwaysmelbourne.org.au