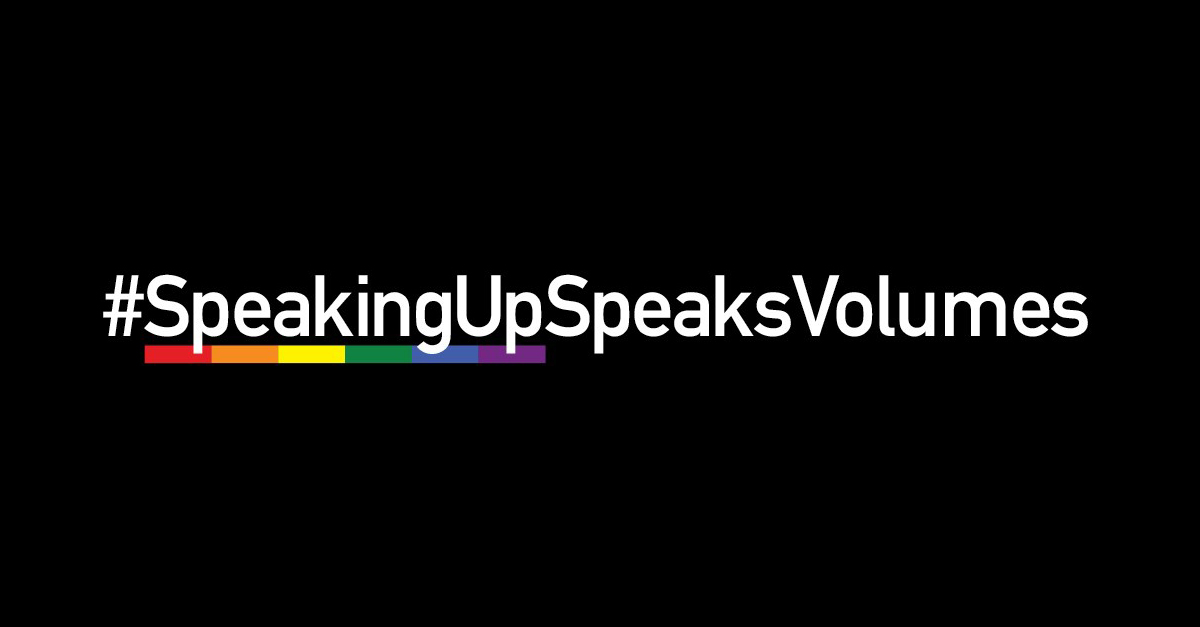 Without support and acceptance, people who are LGBTIQ+ are more likely to experience mental health issues, and young LGBTIQ+ people are five times more likely to attempt suicide.
So, while many health providers support diversity and inclusion, too many of us are silent about it.
#SpeakingUpSpeaksVolumes is a new campaign that aims to improve the health and wellbeing of people who are LGBTIQ+ in our region. We are asking everyone in our community to get behind this campaign – especially general practices, who play a key role in providing safe and supportive care.
Every time you speak up or support someone who is LGBTIQ+ you can make a difference.
Here's how to get involved:
Share the hashtag #SpeakingUpSpeaksVolumes on Facebook and Instagram.
Share your positive stories about how speaking up has made a difference to you or in your practice.
Be an inclusive practice by showing the rainbow and transgender flags in your practice and on your website, and downloading the new Community health pride inclusive practice toolkit recently released by the Victorian Government.
Learn something new – complete your LGBTIQ + training, or invest in your Rainbow Tick accreditation.
Email primarycare@nwmphn.org.au to let us know:

if your practice has completed inclusive or LGBTIQ+ training or if you are LGBTIQ+ supportive practice, so we can add this to your practice profile
if we can add your practice to the list of LGBTIQ+ allies on the website.
Visit SpeakingUpSpeaksVolumes.org.au to read stories of allies, learn more about the campaign, where to get help, support and training, and how to be a great ally.
This campaign is one of the many activities of North Western Melbourne Primary Health Network's National LGBTIQ Suicide Prevention Trail.