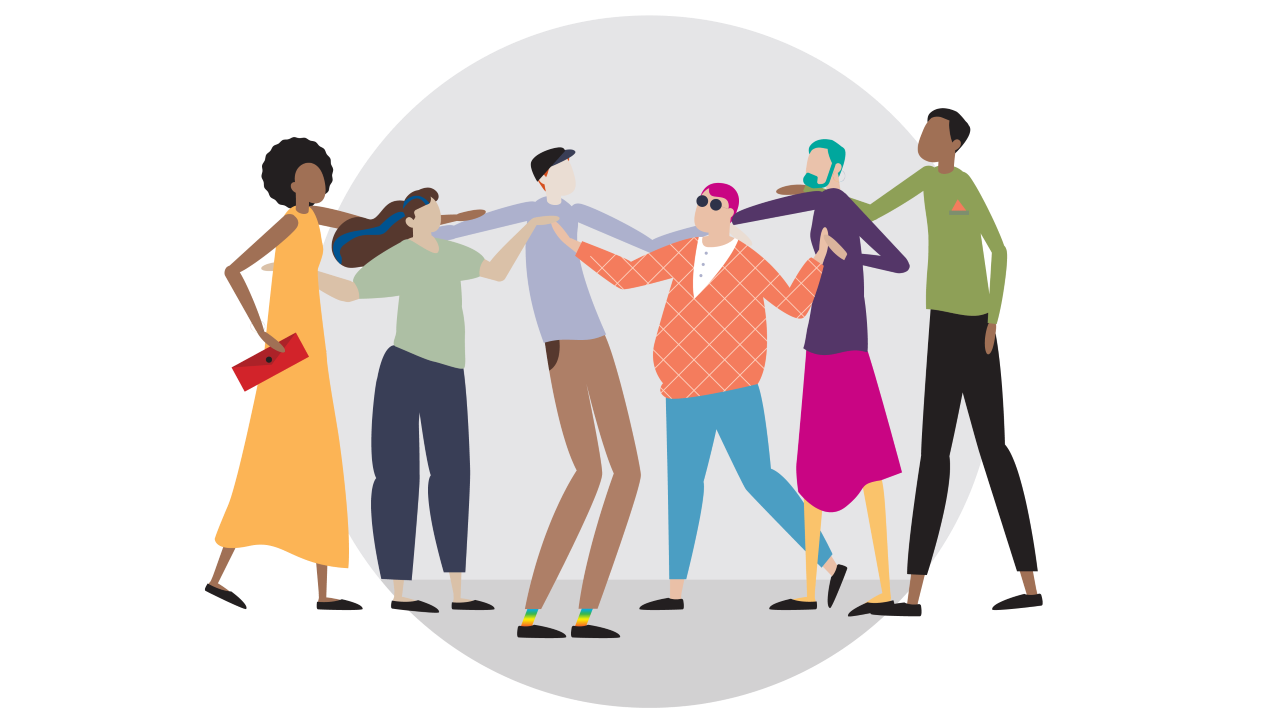 The responsibility of preventing suicide in LGBTIQ communities in Melbourne is frequently falling on peers with little or no training in responding to mental health crises, a new La Trobe University study shows. 
The Lean on Me report was commissioned by North Western Melbourne Primary Health Network as part of the Australian Government's National Suicide Prevention Trial. The report was produced by the Australian Research Centre in Sex, Health and Society (ARCSHS) at La Trobe University.
Findings from the report, launched today, show that: 
LGBTQ community members in Melbourne are frequently leaning on peers – including friends, partners and housemates – when feeling suicidal or experiencing significant mental health concerns

Peers who provide this vital support are very likely saving the lives of fellow community members

 

Providing support can be significant commitment of time and energy, impacting upon a peer's own employment, education and relationships

 

Burnout is a concern for many peers who provide peer support

 

Peer support is provided in a context of exceptionally high levels of mental ill health in LGBTQ communities

 

More support needs to be provided to reduce levels of mental ill health in LGBTQ communities and ensure peer-support roles are sustainable for those performing them

 
The study included a survey of 326 people and interviews with 25 people about their experiences of providing suicide prevention and mental health-related support to peers. 
Lead researcher, La Trobe Associate Professor Adam Bourne, said the Lean on Me report shed light on an important form of mental health crisis support delivered outside clinical settings and other health services. 
"In the context of exceptionally high levels of mental ill health in LGBTQ communities, peer support is being provided frequently. Friends, partners, housemates and peer leaders are stepping up to help their fellow community members when they are most in need of mental health support," Associate Professor Bourne said.  
"While this demonstrates a strength of LGBTQ communities, it also puts more pressure on this population. Peers report experiences of burnout, and difficulties in drawing boundaries between the support they provide and other parts of their life such as work, education and relationships. 
"The responsibility for so much suicide prevention and mental health crisis support should not fall on peers. Rather, community organisations, health services and mental health professionals should be adequately equipped and funded to absorb this demand." 
The Lean on Me report was one of the key activities that NWMPHN undertook as part of the national suicide prevention trial, which in this region focused on the LGBTIQ community. NWMPHN CEO Adj/Associate Professor Chris Carter said another crucial step is to help people provide support if they are approached by a friend or family member in need.
"It's natural to turn to those closest to us in a crisis, but often those people don't know how to provide the help we need," A/Prof Carter. "That's why we've been providing suicide prevention training and support to thousands of individuals and community organisations, so they respond appropriately and supportively, and connect people to the right services for them."