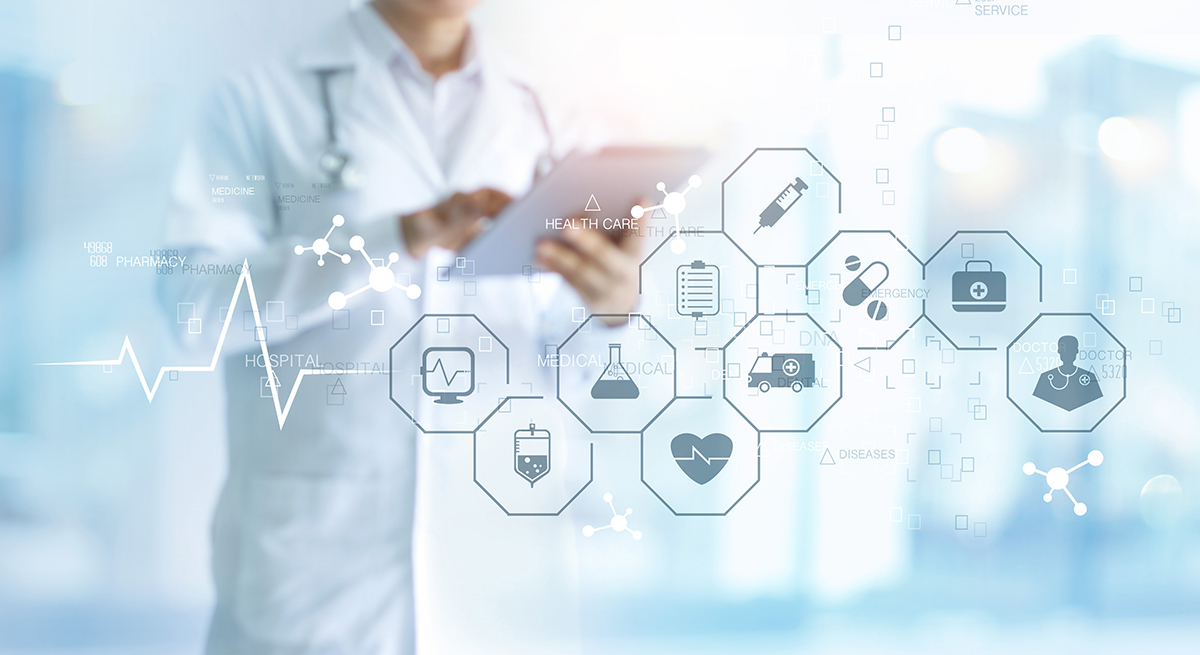 North Western Melbourne Primary Health Network's Digital Health Projects Team is working with local medical specialists to boost registrations for and use of My Health Record.
This work is leading to better communication and integrated care between specialists, primary care providers and other health services.
Use of pathology reports in My Health Record increasing
Clinicians and patients are increasingly using My Health Record to manage pathology reports, the latest data show.
The volume of pathology reports uploaded to the platform has increased by 94 per cent to 226 million in the year to 30 June 2022. Use of the pathology reports feature increased by 376 per cent to more than 20 million views in the same period.
Patients increasingly expect their health care providers to use ePathology, so how can your practice respond?
What is ePathology?
ePathology is the term for safe and secure exchange between the information systems of a health care professional and a pathology laboratory. The process is shown in this diagram.
Benefits of ePathology
Using ePathology reduces the risk of errors arising from handwritten requests. It increases the amount of useful clinical information and patient history available to aid pathologist diagnoses.
ePathology can save significant time and frustration for medical specialist practices. It can speed up processing time for pathology requests and reduce the need for follow-ups due to missing or incorrect data. It may also reduce the need for calls between patients and specialists in search of their results, and help avoid duplication of tests by different providers.
Specialists can provide smoother consultations because pathology orders can be automatically shared with patients and providers and tracked in real time.
Watch our video with Dr Sanka Amadoru and Dr Katherine Miller from Melbourne's Aria Health group of clinics to learn more.
Pathology uploads to My Health Record
Pathology labs can upload results directly to a patient's My Health Record, where they can be immediately viewed by a health care provider.
If a patient does not want results uploaded, you can communicate this directly in the eRequest – assuming your software has been updated to include the Do not send reports to My Health Record tick box. Alternatively, patients can tick a box or write a note on a paper pathology form, requesting the report is not uploaded.
More information is available on the My Health Record website.
How to get started with ePathology
Contact your pathology provider to get your practice set up for ePathology. Not all pathology providers offer electronic ordering functionality. Visit the Australian Digital Health Agency (ADHA) website for the most up-to-date list.
Digital health for specialists – a game changer, transforming how we share care
Digital health tools are changing how health care is delivered in Australia. Watch a recent webinar with the ADHA, WA Primary Health Alliance, Northern Sydney PHN and special guest Dr Patrick Coleman (Physician – Specialist in Nephrology and Hypertension, Dale Street Medical Specialists) and other speakers, to hear how digital health is transforming care.
Guide to linking contracted service provider software for My Health Record connection
The ADHA has developed a step-by-step guide (.pdf) to support health care organisations using a contracted service provider software product (such as specialist practices). It explains how to link your software in Health Professional Online Services so you can connect to My Health Record.
Upcoming ADHA webinars for medical specialists
My Health Record demonstration in Genie/Gentu
Various dates and times available – register now.
My Health Record for specialist practices
Various dates and times available – register now.
These webinars will help your practice to:
save time by accessing overview summary documents including medicines, immunisations, pathology and diagnostic imaging reports
find documents relevant to your clinical practice, such as discharge summaries
view available Medicare information
upload a specialist letter.
Both sessions are tailored specifically for specialists and their practice teams. The sessions are interactive and participants are encouraged to ask questions.
Each session can be counted for one hour of group 1 CPD (or 1 CPD credit), suitable for inclusion in an individual's CPD plan.
Implementing a My Health Record policy in your organisation
Various dates and times available – register now
This session will demonstrate how to implement and maintain a My Health Record security and access policy in your organisation. Get to know the the importance of the Responsible Officer and Organisational Maintenance Officer roles in completing and maintaining the policy. The instructor will demonstrate the required information to complete a policy using a sample template.
Virtual classroom sessions for clinical software users
The ADHA's virtual classroom schedule has been updated for August and September 2022. These sessions are for GPs, specialists, practice managers, practice nurses and Aboriginal health workers interested in learning more about My Health Record and how to use it most effectively in routine practice. Visit our website to register for the best sessions for your practice.
Questions?
If your practice has questions or needs support for My Health Record or other digital health tools, please contact:
Sonia Zahra
Digital Health Projects Program Officer
North Western Melbourne Primary Health Network
Phone: (03) 9347 1188
Email: digitalhealth@nwmphn.org.au