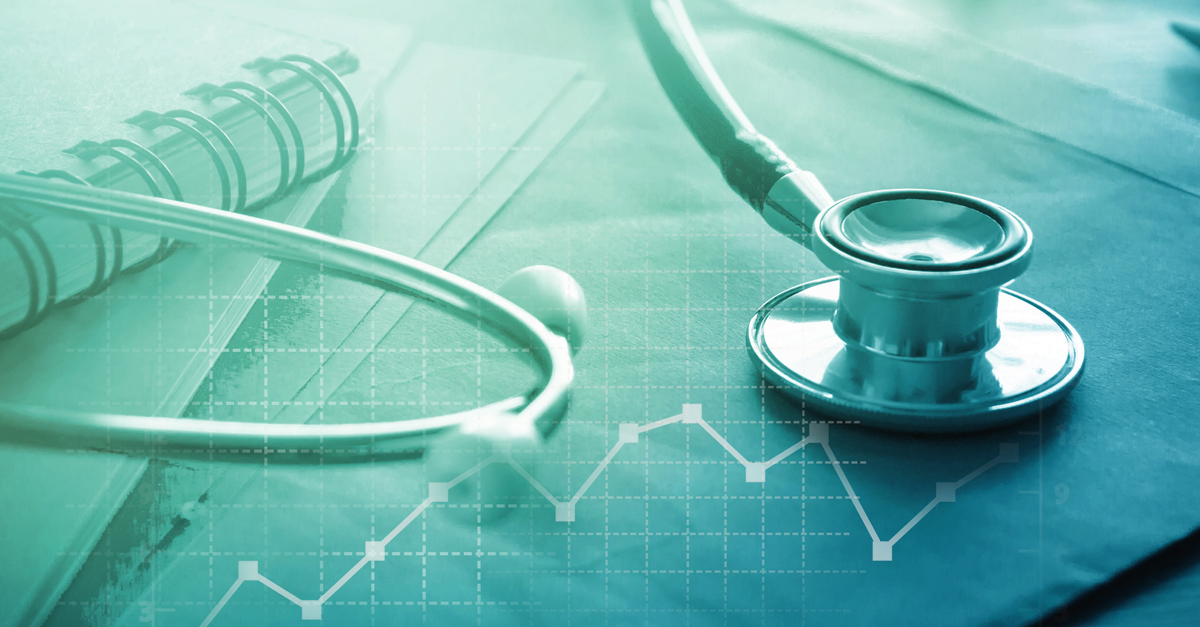 By Dr Jeannie Knapp, GP and Primary Health Care Improvement GP Adviser, North Western Melbourne Primary Health Network.
Recently we provided an overview of our new Practice Incentives Program Quality Improvement (PIP QI) reports for general practice. Eligible practices can receive the PIP QI Incentive payment by submitting the PIP Eligible Data Set to their local Primary Health Network and participating in quality improvement. Together, we are helping your practice to provide better care for patients through these regular PIP QI data reports.
This month we are taking a closer look at the demographics section of the report.
Demographics
The demographics section of the report can be seen below (click to enlarge).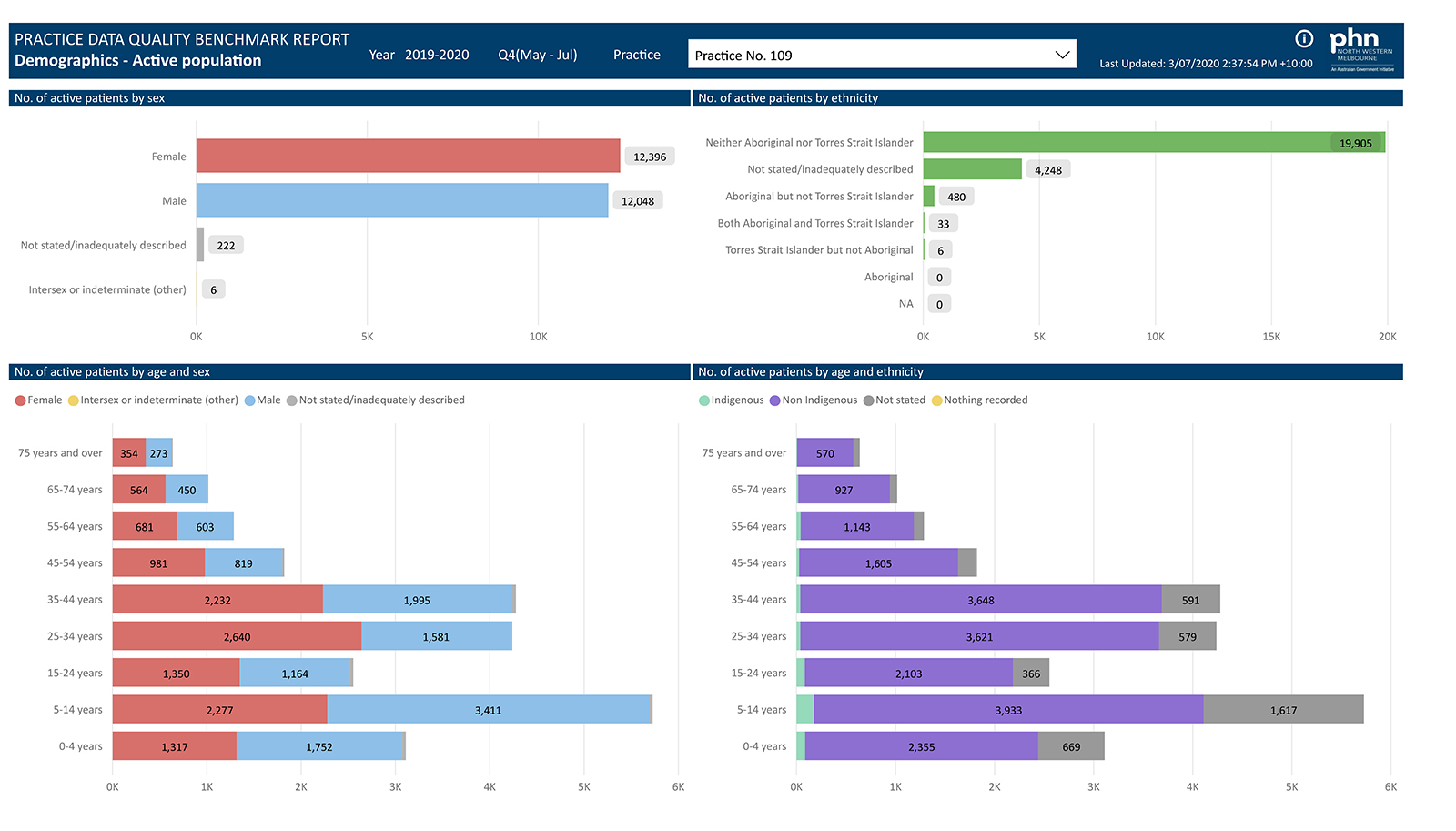 The demographics section of the report gives a snapshot of your patient population, including an age and gender breakdown of patients as well as the proportion of patients who are Aboriginal and/or Torres Strait Islander. This information is based on 'Active Patients' in the system, which are those patients with at least three visits in the last two years.
Using the reports to make improvements in your practice
The demographics section provides an overview of the kinds of patients you are most likely to see in your practice.  Tips for using demographics data to drive quality improvement include:
Look at your practice population and think about the kinds of presentations you might expect to see based on the demographics of the population. Do your expectations match reality?
Think about an age group and the services you are offering for that age group. Are there any additional services you could provide? For example: if your population includes a lot of young women, could you offer Mirena insertion? Shared antenatal care?
In the example report above there are a number of patients without a gender recorded. These could be female patients who are missing reminders for cervical screening. You could allocate someone to pull this list from CAT4, look at their file in your medical software or check the original registration sheet to update this information in the software.
How many patients do you have who do not have their Aboriginal and Torres Strait Islander status recorded? If your practice has a reasonable sized population, you might want to target services towards this group. You could start a practice wide data cleansing project to improve your recording of this vital data.
Remember: cleaning up data is not just cleaning for the sake of it. We want to improve our data so that we can Improve the quality of care that we can provide to our patients.
Documenting your practice's quality improvement activities
North Western Melbourne Primary Health Network (NWMPHN) has published a Quality Improvement Workbook to help you work through improvements for PIP QI. This workbook and templates to use for all quality improvement activities are available on the NWMPHN website.
You can also record your improvement activities in your Practice Plan. Talk to your relationship manager about making an update to your Practice Plan.
More information
The reports will be emailed to you each quarter. Then, your relationship manager will make time to check in with you or your team about the reports and to see how we can best support you to make improvements in your practice. We will be providing a range of support options to help your practice to get the most out of these reports.
Available support includes:
Navigating PIP QI Reports sessions with Dr Jeannie Knapp (NWMPHN GP Adviser)
General practice visits for the whole practice team
Virtual drop-in sessions
Phone or email support with your NWMPHN relationship manager
Please reach out to our team for help by emailing primarycare@nwmphn.org.au
Resources