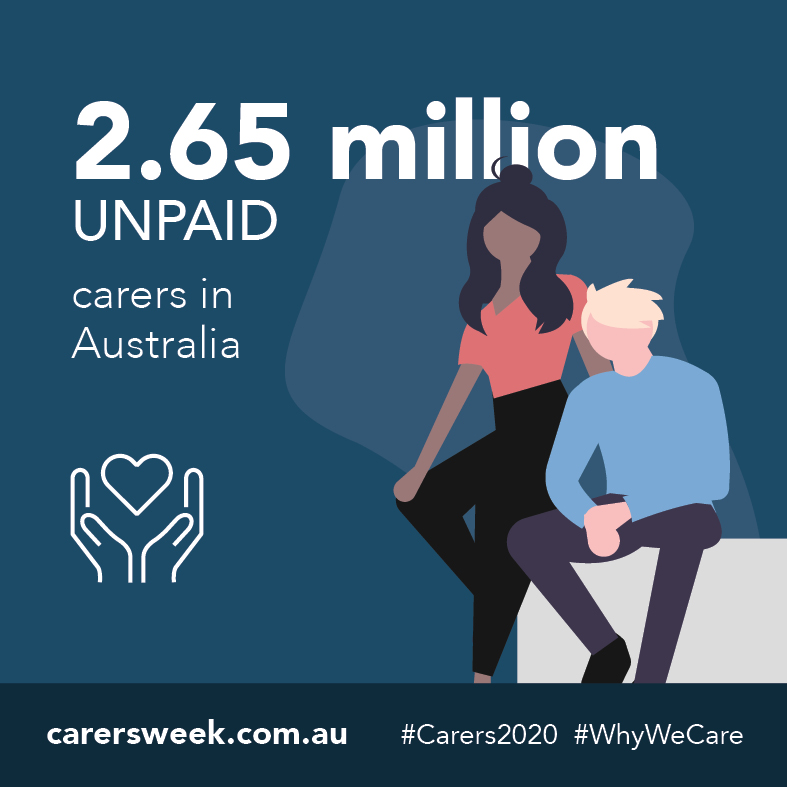 Help raise awareness this National Carers Week by visiting the National Carers Week website and telling us why you care.
National Carers Week 2020 runs from 11 – 17 October and is a time to recognise and celebrate Australia's 2.65 million unpaid carers and all they do.
This year we're asking all unpaid carers to Tell Us Why You Care so that we can highlight the realities of caring and help build a carer-friendly Australia. We also ask all non-carers, businesses and organisations to Tell Us Why You Care about unpaid carers and show your support. By painting an authentic picture of caring in Australia, we will raise awareness of the incredible contribution that unpaid carers make to our nation.
One in eight Australians provide unpaid care and support to family members or friends with a disability, mental illness, chronic condition, terminal illness, an alcohol or other drug issue or who are frail aged. Unpaid carers make an enormous contribution to our community as well as our economy and National Carers Week gives everyone a chance to show their appreciation.
Visit carersweek.com.au for more information on how you can Tell Us Why You Care and Get Involved with this year's campaign – whether that be hosting a physical or digital event, or making a buzz on social media, spreading the word through your social media channels by using the hashtags #Carers2020 and #WhyWeCare
With Carers Australia.
Disclaimer: This article was provided by Carers Australia. While every effort has been made to ensure the information is accurate, North Western Melbourne Primary Health Network does not warrant or represent the accuracy, currency and completeness of any information or material included within.