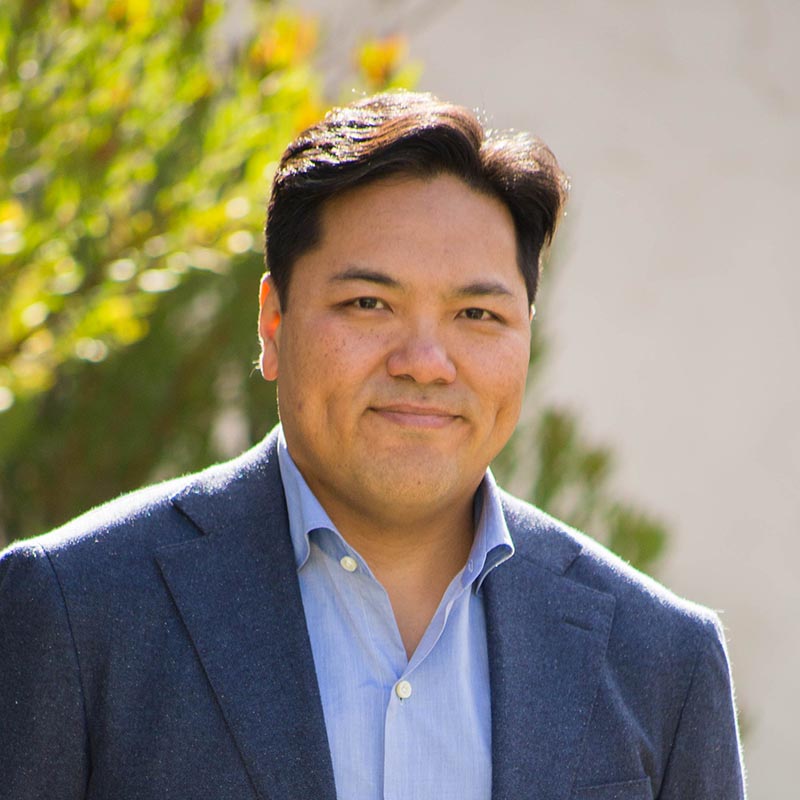 We spoke with Dr Peter Ng to find out what it's like splitting his time between working in his clinic and in residential aged care facilities.
Starting out 
Dr Ng has been a GP for 20 years. He trained in Western Australia and after four years in hospital medicine he accepted a locum GP role in Kalgoorlie.
Dr Ng: "What was meant to be a two-week role became a 12-month stint! I also met my now wife in Kalgoorlie and we moved across to Melbourne in 2002."
Dr Ng is now a full-time GP based in Richmond, while his wife is also a GP, working in Brunswick West.
Dr Ng: "My cohort of patients in Richmond are mainly young professionals and families starting out. We are also seeing a growing number of retirees who are looking for the convenience of inner city living."
Working in aged care facilities
Having experienced aged care and palliative care as part of his hospital training, Dr Ng felt comfortable with these topics when he began working as a GP. He now cares for between 20-30 patients in three aged care facilities.
Dr Ng: "One facility is a nursing home started by the Chinese community in Ascot Vale, another one is a large private facility in East Melbourne and the third facility is across the road from my clinic in Richmond.
"I visit each facility once a week and the nursing staff allocate patients to be reviewed. I try to speak to their families regularly to keep them in the loop. Nursing staff can contact me by phone or email.
"Patients have access to physiotherapy, dental, speech pathology services. The local pharmacist participates and organises medication reviews on admission. Occasionally I refer difficult cases to specialist geriatricians or psychiatrists who kindly provide support by visiting nursing homes."
Overcoming challenges
Dr Ng says that balancing care for patients in the clinic as well as aged care facilities can be a challenge. This is exacerbated when a patient in aged care is medically unstable or requires more intensive support – but does not need hospital care.
Dr Ng: "Often a lot of effort and time is put in trying to manage this on the phone, sometimes after hours, but this is not reflected in Medicare funding for this type of care. The availability of locum after hours cover as well as the establishment of hospital supported in-reach services helps manage this load."
Dr Ng is still grappling with the challenge of keeping comprehensive clinical notes: "Notes are entered onto the facility's management software and then another set is entered onto our clinic's software. Each facility uses a separate software, and these are completely different to my clinic's software (Zedmed).
"I often get emails and phone calls and will transfer clinically important communication back to Zedmed but it is often not complete or contemporaneous (duplicate).
"Ideally there would be a cloud or app-based option that is compatible with different software that each facility uses. Then I could use my smartphone or iPad as an input device.
Dr Ng has had limited experience with the Australian Government's My Aged Care system but he knows that it is improving.
Dr Ng: "I must say I have only used My Aged Care to help patients with their assessment process and organising services for home. I was aware that there were teething problems when it was first introduced but it is now more user friendly and robust.
Building partnerships
For Dg, communication and flexibility are the keys to providing sensitive, quality care. He aims to listen to patients and their families and adapt; some may want the maximum possible amount of clinical care, while others prefer a "hands off" approach.
Dr Ng: "For example in the past few months we had two elderly frail patients who had pneumonia. One we brought in by the in-reach team from hospital to provide IV antibiotics and supplemental oxygen, with the physiotherapist providing rehabilitative support. In the other case, the patient and their family were keen to "let nature take its course" and focus on a "peaceful and comfortable" death. Palliative care was involved."
Dr Ng values a life-long partnership with his patients: "One of the beauties of general practice is the privilege of caring for all patients, as the saying goes, from "cradle to grave". I am fortunate to be able to look after newborns in our clinic and also then also care for their grandparents.
"By continuing to offer home visits and aged care the practice is able to provide for our local community beyond the four walls of the clinic."
Benefits of working in aged care
Dr Ng enjoys the variety that visits to aged care facilities offers: "Like doing home visits, it is a good way to get out of office-based consulting and see patients at their home. I enjoy hearing the often rich stories of my patients; where they grew up, their families and their life experiences.
Working in aged care facilities also helps him gain insight into the lives of his patients: "It often gives context to their comfort zones, their anxieties and expectations.
"From a medicine perspective, you are dealing with multiple chronic illnesses, polypharmacy, emotional disturbances and engaging often with nursing staff and family members. Sometimes there are no clear "right" decisions and you grapple with juggling lots of moving parts."
Dr Ng highly recommends working in residential aged care facilities to his colleagues: "Give it a go by slowly dipping your feet in. Maybe with a regular patient who just has been admitted or by connecting with an aged care facility that is close by or on your way home.
"After a few visits you will become familiar with the level of care provided to patients and the nursing support you can expect. If it works out it would be ideal to build up a patient load of between 5-10 patients, which enables enough work for a weekly visit."
Dr Ng recommends the RACGP aged care clinical guide (Silver Book): "It includes comprehensive and up-to-date clinical guidelines for scenarios that you may encounter. Another good tip is to connect with other like-minded GPs to share ideas and for mutual support."
Disclaimer: This article was provided by NWMPHN. While every effort has been made to ensure the information is accurate, North Western Melbourne Primary Health Network does not warrant or represent the accuracy, currency and completeness of any information or material included within.