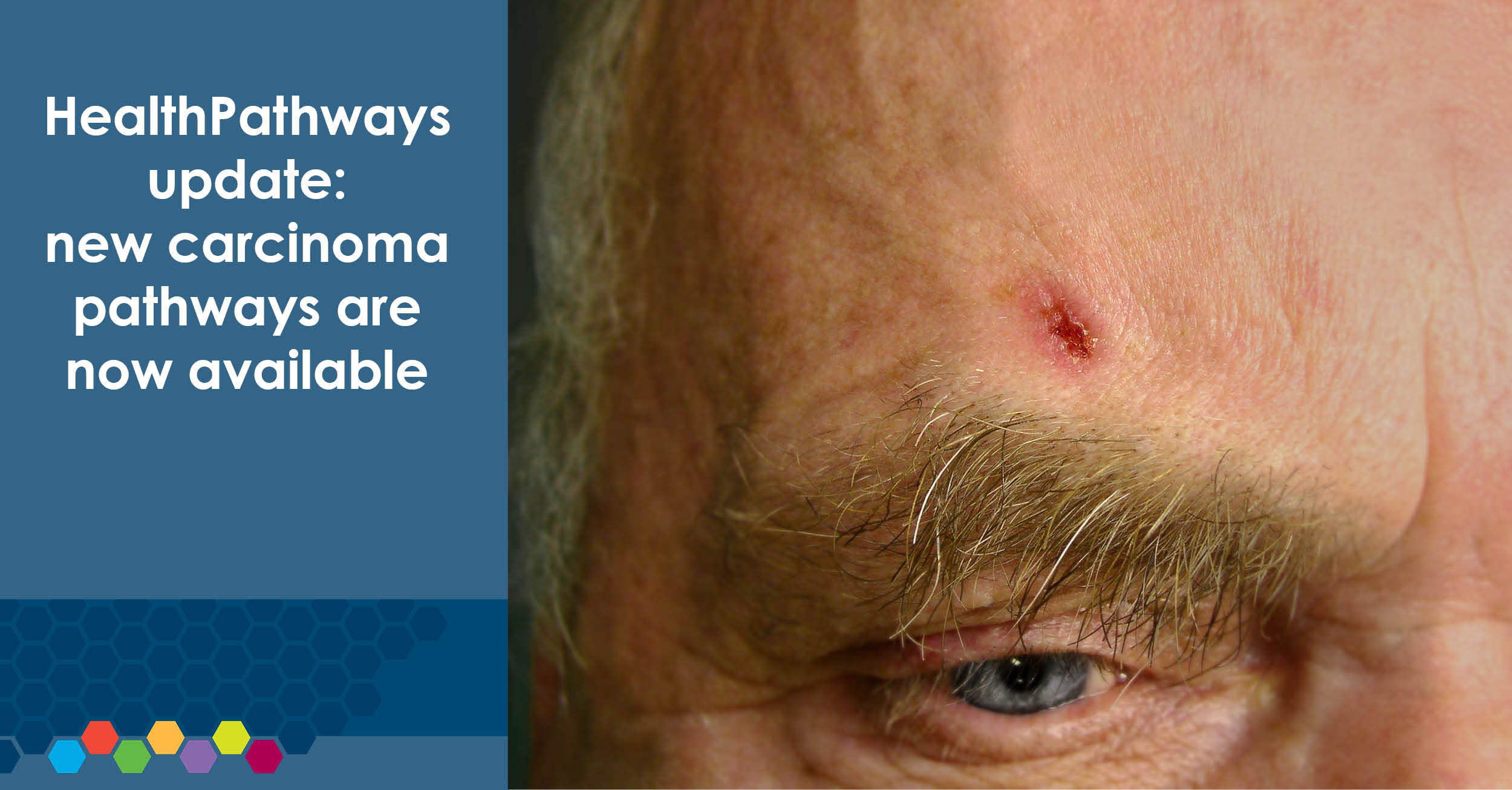 In Australia, there are approximately 2,500 treatments for non-melanoma skin cancer every day.
Often treated in general practice, there are several different treatment options that need to be considered on the spot. With the launch of the new non-melanoma skin cancer pathways on HealthPathways Melbourne, Victorian Primary Health Networks are aiming to help support GPs through this complex decision making process.
The newly developed Keratinocyte Cancers (Non-Melanoma Skin Cancers) pathway has been aligned with the nationally recognised and endorsed Optimal Cancer Care Pathways and is designed to offer GPs concise, evidence based content that is easily accessible during a 15-minute patient consult.
The pathway guides GPs to diagnose, treat and manage non-melanoma skin cancer in general practice where appropriate. The clinical pathway is accompanied by local referral pathways with specific health service referral information, and credible consumer and clinician resources at your fingertips. Free for general practice to access, the pathway is written by GPs for GPs, in collaboration with specialists in non-melanoma skin cancer. Log in to the new pathway today.
Need a login? Contact info@healthpathways.melbourne.org.au