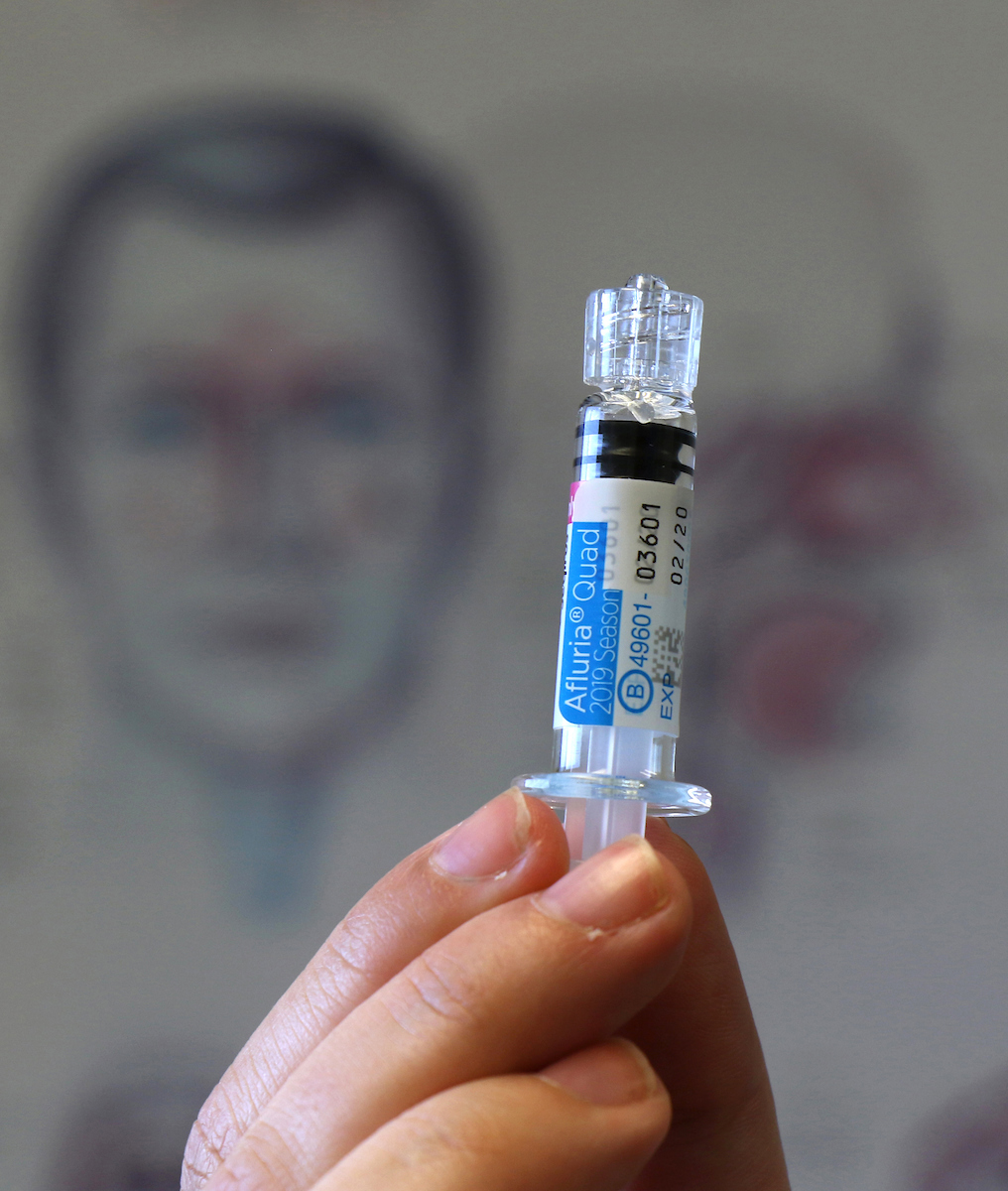 By Eastern Melbourne Primary Health Network and Dr Jeannie Knapp, GP and Primary Health Care Improvement GP Adviser, North Western Melbourne Primary Health Network.
Delivering the 2020 influenza vaccines program has many challenges for general practice. Australians have heard the messages about social distancing and may be avoiding contacting their practice to ask about flu shots. Conversely, many have heard the message about the importance of the influenza vaccine in 2020 and are overwhelming practices with requests for vaccination. 
Practices must consider how to bring patients in for immunisation, while reducing the risk to both staff and patients. All practices will require specifically designed solutions. We've provided some suggestions in this article.
We are aware that some immunisation providers have experienced delays in receiving vaccines due to high pressure on the distribution system and physical distancing requirements in the supplier's warehouse. We are advocating to the Victorian Department of Health and Human Services to improve access to flu vaccines.
Ways to contact patients
Practice nurses or reception staff could proactively ring patients eligible for a government-funded flu shot to explain the process and book them in.
Use PEN CAT to generate a list of patients you wish to target (this may range from all patients through to targeted groups). Generate a spreadsheet, which allows you to extract a list of phone numbers to send an SMS invitation.
Systemic changes
Would a specified flu clinic time be best for your patients? For example, in the morning before seeing other appointments.
Should you separate flu clinics from routine childhood immunisation?
Spacing appointments at 10 to 15-minute intervals will allow for infection prevention and control procedures between patients.
Ask all immunisation patients to wear easy access clothes. Short sleeves and jackets – not long sleeves and jumpers.
If you are considering establishing a drive-through clinic, contact your medical indemnity insurance provider to ensure you have coverage. Consider how the patient will be observed for signs of anaphylaxis, having two people in the car may make it easier to raise the alarm in the event of one becoming unwell. How will you manage if the weather does not permit staff working outside?
Telehealth could be utilised for the pre-immunisation screening and writing in clinical notes.
Consider whether patients attending in person at the clinic need to wear a mask.
Clinical processes
A GP must write a legal prescription/order for a nurse who is not a nurse immuniser. The GP could use telehealth to complete pre-immunisation screening, take informed consent, ask about uploading a Shared Health Summary to My Health Record and then write the order in the clinical notes. The nurse can then call the patient into the clinic when ready.
Consider the opportunity for quality improvement. Rather than sit the patient in the waiting room for 15 minutes after their immunisation, could the nurse update their blood pressure, body mass index, social history, and smoking and alcohol intake?
Use the Victorian Department of Health and Human Services' pre-immunisation checklist tear-off pad, giving one to every patient rather than laminated copies.
Physical space changes
Can you place a sneeze screen between the nurse and patient?
Ensure physical distancing requirements of 1.5 metres between all patients can be met in your waiting room. Can you set up a temporary waiting room elsewhere? Some practices have used car parks, carports or even tents.
Can you plan a circular route, such as car> treatment room> waiting room> exit, to avoid the need for patients to cross paths? Number each step so the patient knows where to move next.
Does your practice have a second entrance? An area screened for privacy near the second door may be suitable for immunisation.

Can you place a sneeze screen between you and your patients?
Billing
Practice nurses should bill an Item 10997 for patients with a current GP Management Plan for a chronic condition that would benefit from flu immunisation, such as diabetes, respiratory or cardiac disease.
Item 10990 should be added for eligible patients.
Doctors can only bill for the time spent face-to-face with the patient, which for a routine influenza examination would be a level A.
Consider any elements of private billing. For example: reception could complete the billing for a private influenza by telephone after the patient has left the clinic so they do not have to return to your front desk.
Disclaimer: This article was provided by Eastern Melbourne PHN and Dr Jeannie Knapp. While every effort has been made to ensure the information is accurate, North Western Melbourne Primary Health Network does not warrant or represent the accuracy, currency and completeness of any information or material included within.