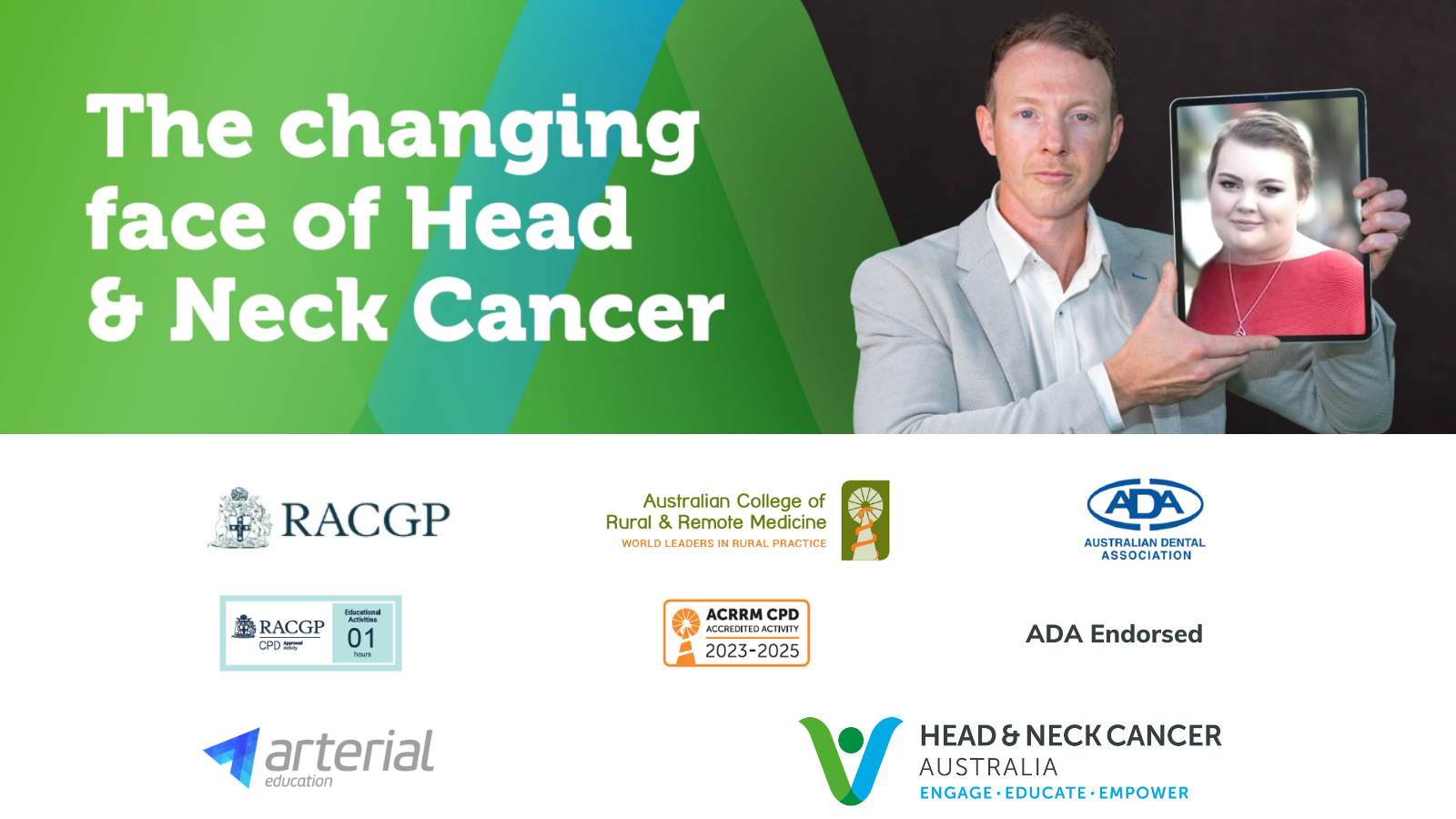 With the support of Australian Government funding received in April 2022, Head and Neck Cancer Australia has created the first accredited GP and Dentist Online Education Module, aimed at early detection and optimal referral pathways.
The project was launched at HANCA's first Parliamentary Breakfast at Parliament House in Canberra hosted by Senator Deborah O'Neill, Senator Michaelia Cash and Kylea Tink MP, Co-Chairs of the Parliamentary Friends of Cancer Care and Cure Group.
There are no screening tests for Head and Neck Cancer (HNC) as there are no technologies currently available that meet the criteria for use in population screening. The earlier these cancers are diagnosed, and patients are referred to a specialist for further management, the better their outcomes. Patients and HNC clinicians rely on GPs and Dentists to detect these cancers early so it is essential that primary care providers are educated about the red flags of HNC.
The module is panelled by ENT Head and Neck Surgeon Dr Matthew Magarey, and Oral and Maxillofacial Surgeon Dr Felix Sim. It uses patient case studies to educate participants about topics such as the rising incidence of Human Papillomavirus (HPV) related HNC and Oral Cancers in young women. It informs the optimal referral pathways and advises how to support people newly diagnosed and living with the long-term side effects of HNC.
Head and Neck Cancer Australia Chair, A/Prof Puma Sundaresan said, "We are delighted to launch this education module for GPs for Dentists, knowing it will help, through early diagnosis and referral, not only save lives but lessen the brutal impact this disease has on survivors."
"We are incredibly grateful to the GP and Dental representatives, the Royal Australian College of General Practitioners (RACGP), Australian College of Rural and Remote Medicine (ACRRM), Australian Dental Association (ADA), former patients and expert HNC and Oral Medicine clinicians who were all members of our Expert Advisory Committee and helped to inform the content for the module. We couldn't have delivered such an informative and valuable resource without their support and the expertise of the Arterial Education team."
CEO of Head and Neck Cancer Australia, Nadia Rosin, says, "We are very grateful to the Federal Government for listening to our community and acknowledging the changing face of Head and Neck Cancer."
The HNC GP and Dental Education Module is available to all GPs and Dentists in Australia via the Arterial Education, RACGP, ACRRM, ADA and HANCA websites. All healthcare professionals can register and enrol in the module and will receive a certificate on completion.
 Dental and GP flyers available here
Disclaimer: This article was provided by Head and Neck Cancer Australia. While every effort has been made to ensure the information is accurate, North Western Melbourne Primary Health Network does not warrant or represent the accuracy, currency and completeness of any information or material included within.